---
To build strong feedback loops, we need thoughtful and accessible ways to hear from our constituents and make sense of what we're learning. Whether it's an SMS texting app that allows us to reach constituents directly or an advanced dashboard that helps us pick out insights from their responses, a good feedback tool can take your organization's feedback practice to the next level. Tools make a difference, but for years we at Feedback Labs have heard from our community members that they struggle to find the right tools to help them carry out their feedback work.
At Feedback+San Juan we hosted a plenary session featuring six organizations that help clients build robust feedback practices. We asked these tool providers to share advice for practitioners on how to deepen their listening, engage all stakeholders, and "close the loop" by reporting back on the outcomes of their feedback projects. We explored how using the right tool for listening can help promote equity, and we honestly discussed how each tool provides a means to a healthy feedback practice, but in and of itself is not a silver bullet.
The energy in the plenary room was palpable. The questions were astute and numerous. It quickly became clear that the feedback community was yearning for more insight into the tools available to support their feedback practice. So, in the closing of the conference, we asked the community "what do you need, and what do you have to offer?"
"New, creative, and effective ways to gather feedback"
"Practical tools on getting feedback and closing the loop"
"Recommendations for suites of feedback channels which balance programmatic input and safeguarding"
"Cost effective surveys to engage with real-time feedback"
"A software solution to open-ended feedback analysis"
"Exchange on tools that we use to collect and use feedback"
We were blown away. Attendee needs matched so closely with what other attendees were willing and interested to offer! Could we really begin to solve so many practitioners' problems through a simple matchmaking activity? Then we realized that there must be a deeper problem. How could so many of the attendees need tools, but not be able to find them? The tools our community needs to creatively gather feedback and practically close the loop were already in our network. What was missing was a straightforward way to find and make those connections.
Now, nearly six months later, we are proud to announce a solution. Welcome, the new curated feedback tools repository.
The launch of this repository features nine technical tools to help you implement a strong feedback practice. Each tool can help with a variety of stages in the feedback loop, whether it's data collection, analysis, or reporting back to your constituents. They are all cost effective, simple, and accessible, and can be sorted by what is the most important to you. Even better, each tool is from an organization with a proven track record in the Feedback Labs' community. Some of these tool creators stood in that very room in San Juan just six months ago. Whatever it is you are looking for in a feedback tool, this page can help you find it.
We know this is just the start of providing for our community a curated, trusted, repository of the tools out there to help them succeed in their feedback work. And moreover, we want to walk our own talk! As you explore the repository, please let us know: Does this help you find the right tool? Does this serve an unmet need? What else do you want to see? Feel free to email [email protected] with your feedback!
Additionally, have you worked with a tool that transformed your feedback practice but don't see it listed here? Have you developed a tool that you'd like featured on this page? Please submit it for review for the next version of this site here.
To the feedback community: thank you for your requests and insights that led to building this repository, and thanks in advance for your continued feedback and engagement. Stay tuned for Version 2!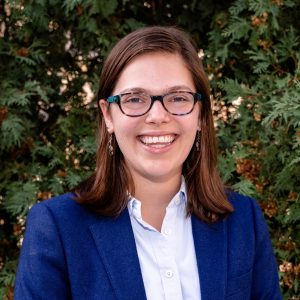 Meg VanDeusen is Feedback Labs' Senior Manager of Learning and Operations. Meg manages the "Tools and Training" pillar of our work – curating the knowledge, skills, and resources needed to truly make feedback the norn. She also oversees the admin, finance, and day-to-day operations of the Labs. After graduating from the University of North Carolina as a Morehead-Cain scholar with a B.A. in Anthropology and Women's Studies, Meg worked in education systems abroad. She seeks to understand how classroom engagement strategies translate into the feedback field, and vice-a-versa, and the role that listening plays in the co-creation of development programs. In her spare time, Meg can be found experimenting with new recipes, hosting events as a member of the UNC Pride Alumni Board, on hiking adventures with her Venture Crew, or playing with her two cats.