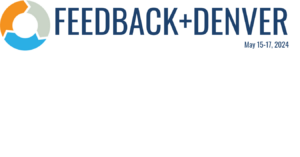 What is the Feedback Summit?
Feedback+Atlanta 2023 Summit Recap
What is the Feedback Summit?
Feedback Summits are Feedback Labs' flagship conferences that bring together leading thinkers, practitioners, funders, and researchers in closing feedback loops in aid, philanthropy, nonprofits, and government. Each convening ignites widespread community experimentation and collaboration among organizations that aim to improve people's lives by collecting and responding to constituent feedback. From 2015 to 2018 Summits held in Washington, D.C. focused on feedback being the right, smart, feasible, and expected thing to do.
Inspired by attendee feedback from past Summits, we're hitting the road. Feedback+ is a series of gatherings in cities around the world that will allow feedback champions and newcomers to come together, learn from each other and from leaders in each host city so that we can shift this movement forward together. Reinventing the flagship annual conference, Feedback+ goes to where the action is. Held in various locations across the globe, Feedback+ puts local leaders who are walking the talk in their feedback practice in conversation with global philanthropic funders, government officials, nonprofit leaders and aid representatives. Feedback+ reimagines real conversations and takes real action.
The annual Feedback Summits brought together the Feedback Community to build the argument for feedback and get the community ready for action.
Select a Summit to revisit those conversations!
We heard your feedback from past Feedback Summits and we're acting!
At the end of each Summit we compile our Net Promoter Score as a way to analyze if we're meeting your goals, and we ask for suggestions on what we could be doing better. Here are some changes we've made in response to your feedback over the years:
We want more frontline implementers and feedback "givers" represented.
We agree, and that's why we're taking Feedback+ on the road! Each Feedback+ will feature local changemakers. We are also continuing to invest in our Feedback Fellows program and other scholarship opportunities which bring frontline implementers around the world to our Summits.
More take-home tools to use at our organizations, please!
We heard you, and that's why our Feedback+San Juan is all about feedback in action. You will leave with several actionable and tangible tools to implement in your own organizations!
Networking is a huge reason I attend conferences, so I want more of that!
We will build in more networking time, including affinity tables and social hours. With the guest list available ahead of time, you'll be able plan who you want to connect with – whether that's at lunch in New York or on the beach in San Juan.
What happens when feedback goes wrong? I need tools to handle that.
Good point. With Feedback+New York focusing on theory and Feedback+San Juan on practice, we will provide you with comprehensive ideas and experiences about what happens when feedback doesn't go as planned.
We would love a Summit venue outside of DC!
This was the most frequent feedback we got from past Summit attendees, and because of you, we can't wait to learn and grow with you in both New York on October 11, 2019, in San Juan, Puerto Rico February 26-28, 2020, and beyond! Should Feedback+ come to your hometown next? Pitch us your idea here.
We want Feedback Labs to bridge the gap between the voices and experience of participants based in the local city of Feedback+ Summits and the rest of the global participants.
As Feedback Labs continues to plan Feedback+ Summits thematically based in local communities, we will pair local speakers from the host location to co-present sessions with speakers from across the globe to more intentionally connect feedback work from the entire Feedback Labs community.
We want more background on local communities before we participate in a locally led LabStorm.
To ensure that participants are better equipped for LabStorm participation in the locally driven Feedback+ setting we will provide more background information on community organizations so that attendees have a better understanding of the local context and offer a greater range of topics for LabStorms so that attendees can join sessions that fit their interests and skills.
We want more directional signage and accessibility in summit venues.
Event accessibility is important to us. We will double the number of directional signs we provide in future summits and prepare and publish a venue accessibility check-list for all future summits to ensure that the venue is easily accessible to all attendees.
The work of Feedback Labs is made possible by: