October 4 – 5 | Washington, DC
At previous Summits, we've discussed how feedback is Right Thing, the Smart Thing, the Feasible Thing, and the Powerful Thing to do.
This year, we are going to talk about how to make it the Expected Thing to do. What will it take to get to a tipping point where listening to and acting on feedback from the people we seek to serve becomes the new norm for funders, program designers, and services providers?
Collaborative Leadership
Working collaboratively across sectors is essential for feedback to become the norm.

Carrots, Sticks, and Tools
Bringing feedback to scale requires diverse incentive models and tools.
Equity and Inclusion
We need to make sure feedback respects and elevates the voices of those most marginalized.
Thursday, October 4
8:00-9:30am Breakfast (Lounge)
10:15 – 10:30am Coffee Break (Lounge)
10:30 – 11:40am LabStorm Breakout Sessions
11:40 – 12:00pm Lunch Break
1:30-1:45pm Coffee Break (Lounge)
1:45 – 2:55 pm Breakout sessions
2:55 – 3:15 pm Coffee Break
3:15 – 4:25 pm Breakout sessions
5:15-7:00pm Reception: Visualizing Feedback presented by the Accountability Lab and Special Guest Performance (Upstairs)
Friday, October 5
8:00 – 9:30am Breakfast (Lounge)
10:15 – 10:30am Coffee Break (Main Hall)
10:30 – 11:40am Breakout Sessions
11:40 – 12:00pm Lunch break (Main Hall)
1:15 – 1:30pm Coffee Break (Lounge)
1:30 – 2:40pm Breakout Sessions
2:40 – 3:00pm Popcorn Bar (Main Hall)
Featured sessions include:
Feedback Summit Advisory Board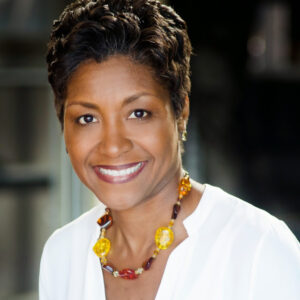 Benilda Samuels
Nurse Family Partnership
Chief Operations Officer
Brad Dudding
Employment Opportunities
Chief Impact Officer
Bryan Simmons
Arcus Foundation
Vice President Communications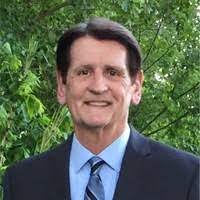 Jeff Nugent
Jeff Nugent & Associates
Principal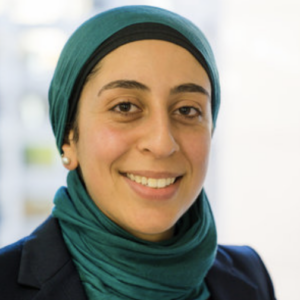 Nada Zohdy
Open Gov Hub
Director
We're responding to your feedback at last year's Summit.
Our NPS surveys always leave space for verbatim feedback – and we take those words seriously! See below for how we're planning to act on feedback this year.

What 2017 Attendees Said:
What We Heard:
What We Did :

"I'd welcome a renewed focus on inclusivity, including voices from elsewhere and from more frontline staff."

Our attendees desire a greater diversity of voices in the room, both among attendees and speakers. Specifically more from the global south and frontline workers.

We are participating in GlobalGiving's crowdfunding campaign, in which we engage with our community to support our Equity Sponsorship initiatives (scholarships for front-line practitioners).

"I felt we were coming together as a movement last year but the agendas have widened and the focus was less sharp this year."

Attendees wanted more clarity on the theme, and how the content of breakouts aligned with this.

We are focusing on ensuring that every session relates to one of the three main pillars of what it will take to make feedback the expected thing: 1. Equity in feedback 2. Collaborative leadership and 3. Carrots, sticks, and tools.

"I felt like this year's sessions were a bit less practically useful/actionable for me than in years past."

Attendees wanted an increase in immediate practicality of breakout sessions and a way to know which sessions would be most helpful to their work.

All breakout sessions this year will be action-oriented, and focused on one of the three "expected thing" pillars. Stay tuned to learn more about the human-centered design workshops, world cafes and more that this year's speakers are planning!

"It was a great conference, but nothing's perfect! I would love to have seen a more diverse group including our constituents."

Some attendees who submitted feedback wanted to hear from constituents themselves.

We are collaborating with the Fund for Shared Insight to determine how to highlight the voices of constituents at our 2018 Summit. Stay tuned for session announcements!
Donate
This year, members of the feedback community sent a clear message: our community needs "a renewed focus on inclusivity, including voices from elsewhere and from more frontline staff." In response, we've committed to making 2018's Feedback Summit an inclusive, equitable space.
Your support will help ensure that front-line staff from small organizations are able to participate fully in high-quality feedback trainings and conferences, and improve feedback practices around the world.
Feedback Summit 2018 is made possible by:
Acacia Betancourt
Alan Campbell
Alix Guerrier
Alexis Banks
Amy Van Zanen
Andrew Svarre
Blair Glencorse
Britt Lake
Cait O'Connell
David Bonbright
Dennis Whittle
Devon Swift
Duc Tran
Elizabeth Stockton
Frederic Fernholz
Greg Bonin
Hamadoun Cisse
Isabel O'Connell
Jayne Fernholz
Jean-Louis Sarbib
Joseph Maloney
Judd Rollins
Kathryn Blair Alexander
Kathy Stockton
Kellen O'Connell
Llanco Talamantes
Marc M Maxmeister
Margaret VanDeusen
Mary Stockton
Matthew Smith
Megan Campbell
Melanie Campbell
Melinda Tuan
Michael Hennessy
Morgan Malpass
Nathaniel Heller
Nehal Gupta
Pilar Hennessy
Robert O'Donovan
Sam Chenkin
Sarah Hennessy
Scott Williams
Steven O'Connell
The James Irvine Foundation
Tim Fernholz
Vovi Coelho
Yvonne Coelho
Location and Accommodations
Partnership for Public Service
1100 New York Ave, NW
Suite 200 (take the East elevators)
Washington, DC 20005
Renaissance Washington, DC Downtown Hotel
999 Ninth Street NW,
Washington, DC 20001
Phone: +1 202-898-9000
Metro Center: use the 12th & G Streets exit. At the top of the escalators, turn right to walk north on 12th Street. Cross H Street and turn right on New York Avenue NW. The entrance to 1100 New York Avenue NW is on your right. Use the East elevators to reach the Partnership for Public Service on the 2nd floor.
Gallery Places/Chinatown: exit at 9th and G Streets/National Portrait Gallery. Walk west on G Street for two blocks. Turn right on 11th Street and walk one block. The entrance to 1100 New York Avenue NW is on your right. Use the East elevators to reach the Partnership for Public Service on the 2nd floor.
Parking: If you are driving, there is a parking garage below the conference building, accessible from 12th Street just past H Street. Parking is approximately $20 a day in the cash-only garage. The parking garage opens at 7 a.m.
Dulles International Airport (IAD): Metro Bus 5A picks up from Curb 2E and takes approximately 1 hour to the final stop at L'Enfant Plaza. From there take the Blue, Orange, or Silver Metro line to Metro Center.
Silverline Express Bus picks up from the Arrivals Level at door 4. Transfer at Wiehle-Reston to the Metro silver line and ride directly to Metro Center.
Reagan National Airport (DCA): From Terminal B or C use the pedestrian bridges to take the Metro blue line directly to Metro Center, from terminal A take any airport shuttle to the metro stop at Terminal B or C.
Baltimore-Washington International (BWI): Take a shuttle to the MARC Penn line and ride to Union Station. From there, take the Metro red line to Metro Center.