It's time to imagine a world where community-led development is the norm, where governments listen to their citizens with openness and candor, and where every person's voice matters, regardless of who they are or where they come from.
Feedback+San Juan: Listening Reimagined brought together over 100 local and global leaders in aid, philanthropy, non-profits, and government to imagine this vision. Over the course of three days, participants engaged in panels, workshops, and interactive activities focused on putting people and communities at the center of programs that impact their lives. Check out these blog posts to find out what happened on Day 1, Day 2, and Day 3 of the Summit!
Feedback+San Juan was outlined by three thematic tracks: 
Reimagining Innovation in Feedback Practice. (Innovation)
Aid, philanthropy, non-profits, and governments are ready to innovate. The "Innovation" thematic track at Feedback+San Juan will explore how the world of social good is evolving to put constituent voice at the center. We will hear from speakers who have made shifts at their own organizations to start collecting constituent feedback and problem solve with others who are ironing out the details of their constituent engagement plans. This thematic track is all about gauging the pulse of the sector when it comes to listening to constituents, and filling in gaps in this practice.
Reimagining How Feedback Shifts Power (Shifting Power)
If we want change, we must shift power towards the communities we serve. The "Shifting Power" thematic track at Feedback+San Juan will unpack the complexities of shifting power in aid, philanthropy, non-profit and governments. Speakers will discuss ideas for how to shift power through policy co-creation and co-design of programs. Workshop leaders will encourage us to deeply examine power dynamics in the field through a diversity, equity, and inclusion lens. This thematic track is all about facing unequal power dynamics in our work and exploring solutions to upend them.
Reimagining the Intersection of Feedback and Identity (Identity)
Identity matters, and feedback must be inclusive of diverse identities. The "Identity" track at Feedback+San Juan will examine the intersections between identities like race, class, gender, and age in connection to social issues and inequality. Speakers will discuss the implications of identity in designing programs and implementing feedback mechanisms. In workshops, we will collaborate to create systems that are inclusive of people with diverse identities. This thematic track is all about seeing, acknowledging, and celebrating where identity intersects with our work.
Ana Yris Guzmán
Nuestra Escuela
Ana Yris Guzmán is the co-founder and executive president of Nuestra Escuela, Inc. (Our School, Inc.). Nuestra Escuela is a nonprofit organization founded in 2000 that practices an Alternative Education model for children and young people in the municipalities of Caguas and Loíza.
Read More
The center in Loíza empowers children from an early age to enjoy life through education, and the other center provides a life experience for the young who have left school without completing their high school education. They become part of the Nuestra Escuela community, so together they can embrace with love a new lifestyle to accomplish their goals for the well-being of their family, community, and country. 
Ana is a specialist in the biopsychosocial academic approach and has focused on developing an educational service model that provides students and their families with personal development tools, leadership skills, and healing. She has helped to impact and transform the lives of thousands of families through her centers.  
Ana's work is widely recognized and Nuestra Escuela has received numerous awards. She serves on the executive committee of the board of selection for the Miranda Foundation's Solidarity Award, and in 2014 she was recognized with the "Defender of Human Rights" award by the College of Professional Social Workers of Puerto Rico. Nuestra Escuela was honored with the Sor Isolina Ferré Medal for "Excellence in Service to Others" and the "Award for Solidarity" from the Miranda Foundation. In 2015, Nuestra Escuela received the Tina Hills Award for Outstanding Service to the Community from the Angel Ramos Foundation.
Ana completed a bachelor's degree in Arts of Psychology at the Metropolitan University and is pursuing her master's degree in Administration of Nonprofit Organizations with a minor in Schools Administration at the University of the Sacred Heart in Puerto Rico. She is certified in alternative education by the University of Puerto Rico.
Janice Petrovich, EdD
Philanthropic Consultant
Janice Petrovich is a consultant to foundations and non-governmental organizations in the areas of philanthropy, policy research, evaluation, and program strategy, She has devoted her career to furthering social justice by strengthening the capacity of individuals and organizations to advance collective action informed by evidence. 
Read More
She is past Executive Director and Vice President of Filantropia Puerto Rico, where she helped develop a new fund to strengthen the voice and impact of Puerto Rico's nonprofit sector in the island's transformation as it recovers from the double blow of a natural disaster on top of an economic crisis. The FORWARD Puerto Rico Fund raised close to $10M that has been largely committed to policy-relevant research and advocacy,
Petrovich spent fourteen years at the Ford Foundation, eleven as Director of global work in the fields of education, gender, and religion. She oversaw staff and programs in thirteen offices around the world, developed and implemented global strategies and managed an annual grant-making program budget in excess of $70M 
She has consulted with the Robert Wood Johnson Foundation, Atlantic Philanthropies, Fundación Ángel Ramos, Transparency International, and Rutgers University, among others.  
Petrovich was also the National Executive Director of ASPIRA, a national association promoting Latino youth leadership and equity in educational opportunities.  Other prior positions include Director of Research Studies at the American Council on Education; Director of the Research Institute at InterAmerican University in Puerto Rico; and faculty member at the University of Puerto Rico.  Her service on commissions and Boards of Directors have included: the White House Commission on Latino Educational Excellence, Independent Sector, Mount Holyoke College, Miranda Foundation, and the Centro de Estudios Avanzados de Puerto Rico y el Caribe.  
Her numerous publications include the book Bringing Equity Back (Teachers College Press, 2005) with Amy Stuart Wells and Strategies for Improving Public Education (Ford Foundation, 2008).  She has a doctorate in educational policy research from the University of Massachusetts and a Bachelors and Masters degree in chemistry from the University of Puerto Rico.  
Jose Arturo Ballester
Artist
Like many other Puerto Ricans, Jose Arturo Ballester lost everything after Hurricane Maria hit the island last September 2017. He had to turn to his hands, his eyes, and the most fundamental forces within himself in order to face the times after the hurricanes and to reinvent himself creatively, spiritually and materially.
Read More
Jose is originally a "jibaro" (i.e.- a man of the mountains in Taino language)- born and raised in the township of Adjuntas, a coffee grower/ agricultural town at the very top of the Cordillera Central, Puerto Rico's highest mountain range. For more than 20 years,  he lived in the San Juan Metropolitan area, pained by a yearning he could not name. However, Jose was eager to explore his potentials as a visual artist and graphic designer. Jose studied visual arts and graphic design in Puerto Rico, traveled to Morocco, London, Madrid, Seville. He participated in expositions,  studied, explored, and worked. Jose also lived in Miami for a while and then returned to Puerto Rico to work, explore, and create more. 
Then came the hurricanes. Suddenly, he found himself living in Saint Thomas and Saint John, working in the reconstruction of these islands that perhaps suffered more of the hits of the hurricanes Irma and Maria, than the island he calls home. It was then that he understood another aspect of what it is to be Caribbean and a Puerto Rican artist of African Descent; our deep connection to Nature as a force of destruction, dispersion, and renewal.
Mayra Santos-Febres 
Author
Mayra Santos-Febres (1966, Carolina, Puerto Rico) is a Puerto Rican writer and activist. She is a Ford Foundation, Carnegie Mellon Foundation, Rockefeller Foundation and John S. Guggenheim Foundation Fellow. She has been a visiting scholar and professor at Harvard, Cornell, Rutgers University as well as at Universidad Complutense (Madrid), Universidad Autónoma de Yucatán and Lieden University (Amsterdam).
Read More
Currently, she is a member of Kellogg Foundation Social Council for Racial Equity. In 2010, she received a United Nations Medal for Arts and Culture. Frequent collaborator of Spain's journal El Pais and founder of Salon Literario Libroamérica and its program #Quenoseacabenlaspalabras (#Maywordsneverend) for diversification in readership and inclusion of marginalized people of color in Latin American and Caribbean education, arts and letters circuits. She has written more than 20 books and won many literary prizes for her work.
Rebeca Vicens
Filantropia Puerto Rico
Rebeca Vicens is a registered architect with a bachelor's degree in Environmental Design from the University of Puerto Rico and a master's degree in Architecture from Virginia Polytechnic Institute and State University. Her professional practice has ranged from residential renovations, low-income housing, and participatory design processes, to cultural and educational projects centered on the arts and the physical environment. 
Read More
She has worked with numerous nonprofits as project architect, manager and coordinator on initiatives such as art and educational exhibitions, community organizing around public space conservation, and low-income housing construction.
In 2009, she founded the nonprofit organization Transformando Nuestro Entorno, a platform from which she works on projects aimed at raising awareness among Puerto Rican citizens about topics related to the preservation and responsible development of the physical environment.
She currently works as director of strategic initiatives for Filantropia Puerto Rico, where, among other tasks, she leads a funders working group that supports a just recovery process that centers on the voices of communities to rebuild homes and access land security on the island in the midst of a double challenge: a fiscal crisis and the devastation caused by Hurricanes Irma and Maria. 
Highlights
Reflect on your Feedback+San Juan experience by visiting the event photo album.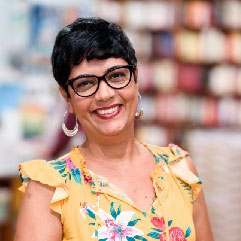 Amárilis Pagán Jiménez
Executive Director
Proyecto Matria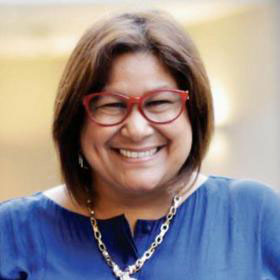 Ana Yris Guzmán
Co-founder and Executive President
Nuestra Escuela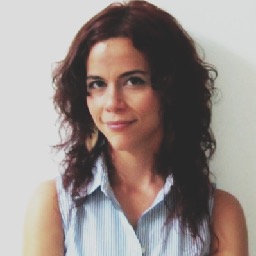 Ariadna Godreau Aubert
Ayuda Legal PR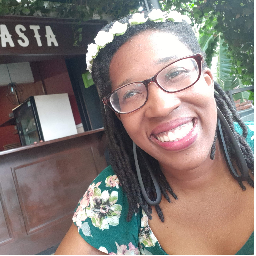 Ariel Griffin
Program Officer for Education
Children International
Conference location:
La Concha Renaissance Resort
1077 Ashford Ave,
San Juan, 00907,
Puerto Rico
We encourage Feedback+San Juan attendees to stay at La Concha, or in a nearby Airbnb to avoid traffic in the city of San Juan.
Transportation
Traveling between Luis Muñoz Marín International Airport and La Concha Renaissance Resort is only an 11 minute drive! Please keep in mind the following:
Uber exists, Lyft does not. However, it may be just as cheap to take a taxi.
One-way ride estimates:
UberX $12
Taxi $15
UberXL $20
If you choose to rent a car and park at La Concha, the parking rates are as follows:
$12 Self-Parking
$20 Valet
Sustainability
Want to make your travel as environmentally sustainable as possible? We do too. Check out Gold Standard for certified carbon offsets to partially offset the impact of your flight to San Juan.
Keep in mind, not all carbon offset programs are vetted – in fact, many aren't. Gold Standard only lists offsets that have shown to reduce carbon emissions, so rest assured!
Responding to your feedback
Networking is a huge reason I attend conferences, so I want more of that!
We will build in more networking time, including affinity tables and social hours. With the guest list available ahead of time, you'll be able plan who you want to connect with – whether that's at lunch in New York or on the beach in San Juan.
We want more frontline implementers and feedback "givers" represented.
We agree, and that's why we're taking Feedback+ on the road! Each Feedback+ will feature local changemakers. We are also continuing to invest in our Feedback Fellows program and other scholarship opportunities which bring frontline implementers around the world to our Summits.
More take-home tools to use at our organizations, please!
We heard you, and that's why our Feedback+San Juan is all about feedback in action. You will leave with several actionable and tangible tools to implement in your own organizations!
Volunteer Opportunities
Would you like to give back to the communities you are visiting while you are in Puerto Rico? Feedback Labs has partnered with All Hands and Hearts to provide volunteer opportunities after your Feedback+San Juan experience ends on Friday, February 28th. All Hands and Hearts has reserved up to ten volunteer slots for Feedback+San Juan participants on a first-come, first-served basis.
If you would like to support communities that continue to rebuild after Hurricane Maria and the recent earthquakes on the island, send an email to [email protected] with "Feedback+San Juan Volunteer" in the subject line, and they will follow up with additional information.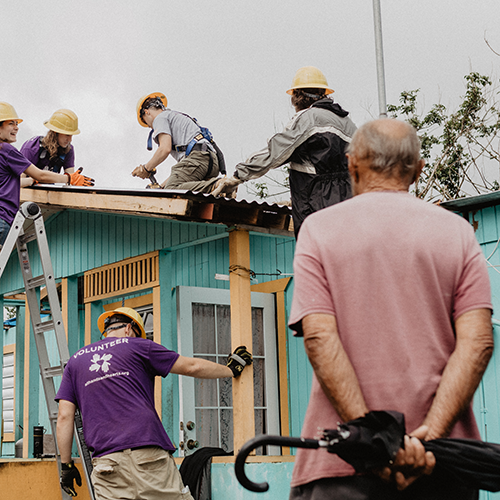 Will the Feedback+San Juan programming be in both Spanish and English?
Programs will be held in English and will include some Spanish translation.
Do I need a passport to travel to Puerto Rico?
U.S. citizens do not need a passport to visit Puerto Rico. Those from countries outside of the U.S. will need a passport and the other required documents needed when you travel to the U.S. Please email [email protected] if you need a supporting Visa Letter.
Is the water safe to drink in Puerto Rico?
All water provided at La Concha Renaissance Resort is safe to drink. There may be some parts of the island where water is not recommended for drinking but generally speaking, the island's water is safe.
Do I need to rent a car?
No car rental is necessary. Shuttles, taxis, and Ubers are available to take you between the airport and the resort.
How will I receive my registration confirmation when I register online?
You will receive a confirmation email once your purchase is processed.
Do you offer refunds? What about in the case of inclement weather conditions?
Feedback Labs will offer refunds on the following timeline: June 25 – January 1: 50% refund available upon request. January 2 – February 28: Refunds not available. In the case of inclement weather conditions, Feedback Labs is unable to offer refunds, and we strongly encourage attendees to purchase travel insurance given the time of year.
Do you offer any reduced price tickets?
Yes! Very Early Bird tickets secure a 40% discount and are on sale until July 31, 2019 and Early Bird tickets secure a 20% discount and are on sale until October 31, 2019. Need help making the case? We've got you covered—access our justification letter here,
personalize it, and pass it on to your supervisor. Additionally, we're pleased to offer a limited number of scholarships to attend Feedback+San Juan which you can apply for here.
Do you offer a student discount?
Feedback Labs is unable to offer a student discount, but we do offer free and reduced price tickets for volunteers! If you are interested in volunteering at the event, please apply here.
Can I attend part of the Feedback+ but not the full 2.5 days?
You are welcome to attend part of the Feedback+ if you are unable to stay for the full 2.5 days, but we are unable to offer a discounted ticket price. Attendees will deepen their understanding and skills regarding feedback as the Feedback+ progresses so we strongly recommend full attendance.
Where can I breastfeed during the Feedback+?
Special rooms will be set aside for breastfeeding attendees at La Concha Renaissance Resort. Information about rooms and directions will be made available on the day of the Feedback+ Summit.
Who do I talk to if I require special accommodations?
We are happy to assist any attendees who may need different accommodations. Please email Meg at [email protected] to arrange.
What is the Feedback+San Juan dress code?
Like most professional conferences, we suggest dressing in smart casual or business casual attire during the plenary and breakout sessions. There may be activities, outings, and social hours held outdoors or which involve some physical activity during the Feedback+San Juan Summit, when different attire is definitely welcome!
Can my partner, family members, or others share my hotel room with me?
You are welcome to bring along guests to stay with you in the room(s) you book at La Concha Renaissance Resort, respecting the limit of guests per room communicated by the Resort. However, guests must purchase a ticket in order to attend Feedback+ programs.
Are there scholarships available?
We need to cover our costs, but understand that you do too! Please submit this application for a full or partial scholarship. All applications received by November 29th will receive a response by December 6th. Applications received after December 6th will be reviewed on a rolling basis and receive a response by January 10th. If selected for a scholarship, you will have one week to respond. We will ask for continued engagement with the feedback community, which may include but is not limited to writing one blog post for our site and a spotlight feature on our website along with your organization. If you have any questions on your proposal, please contact Meg VanDeusen at [email protected]
Who do I contact if I have more questions?
You can reach the Feedback Labs Summit team at [email protected] we look forward to hearing from you!
Feedback+San Juan Sponsors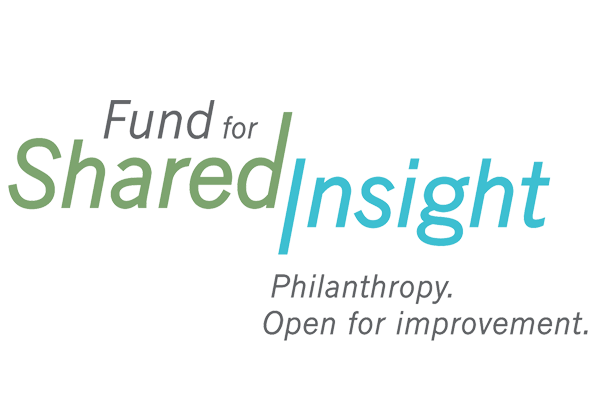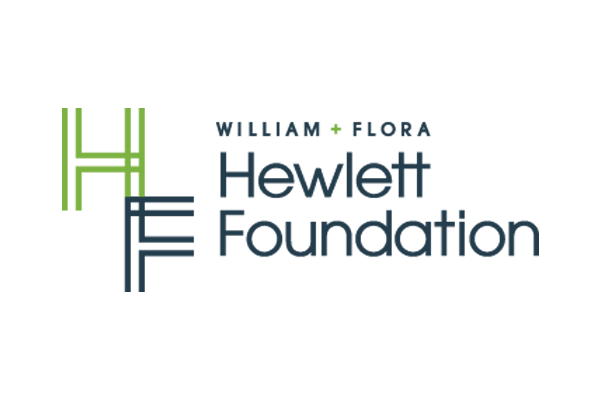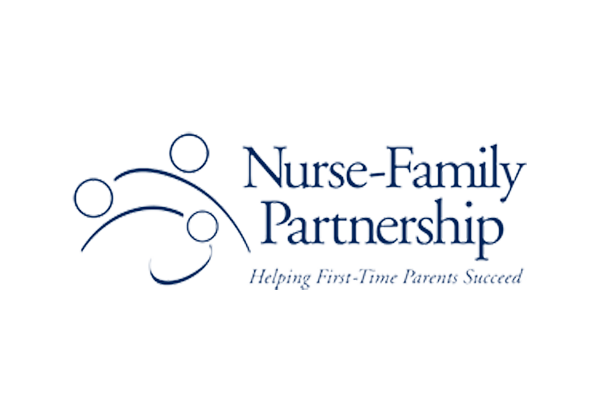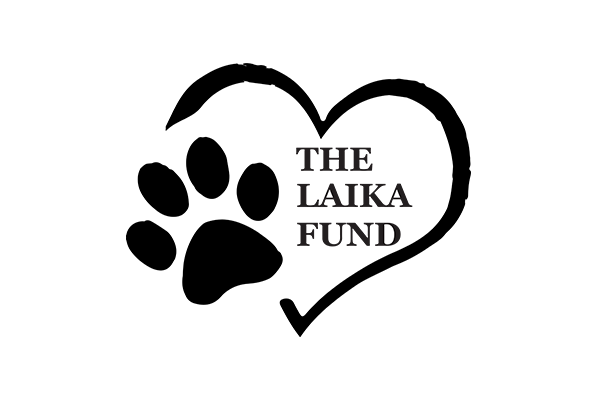 The work of Feedback Labs is made possible by: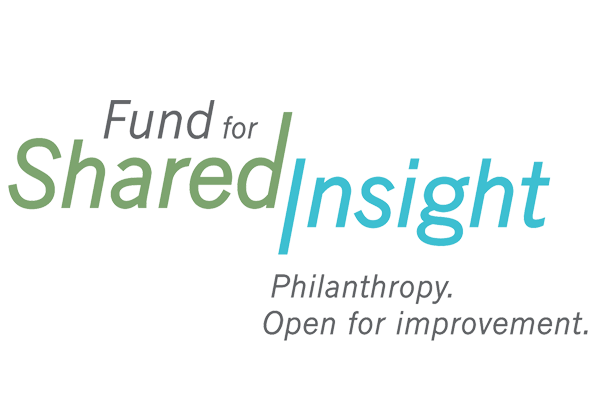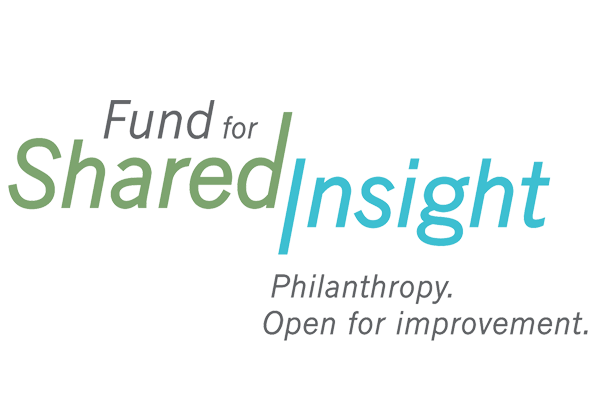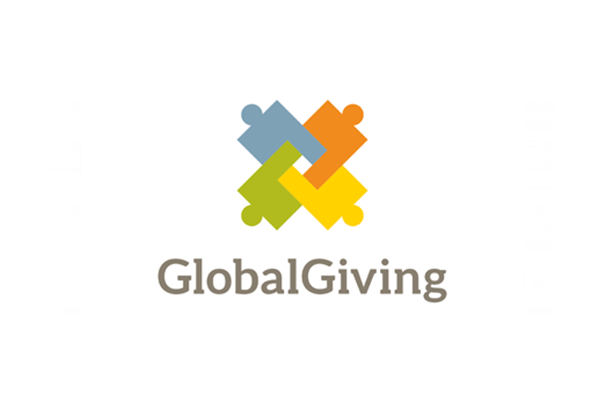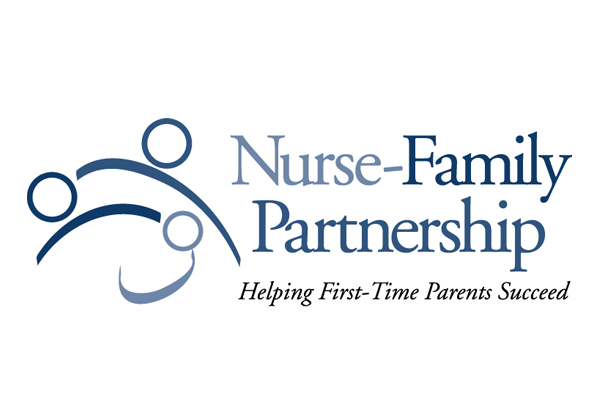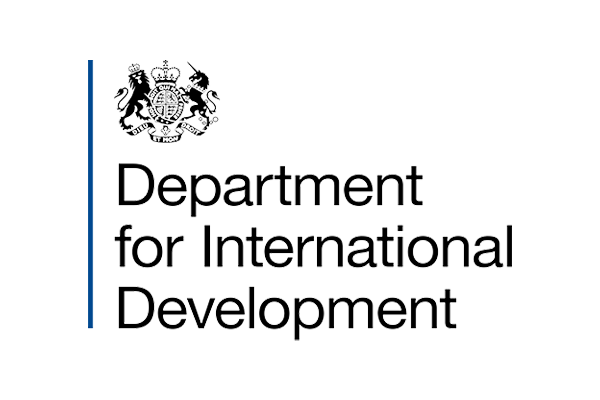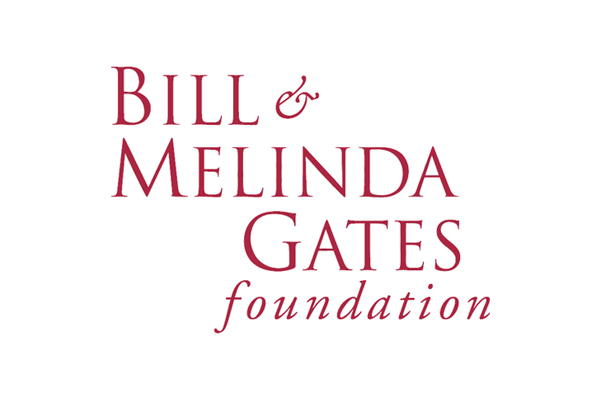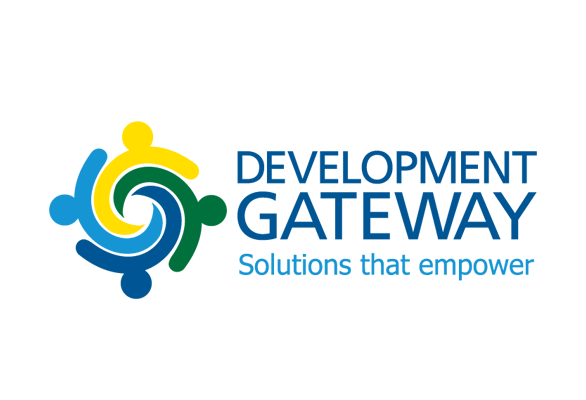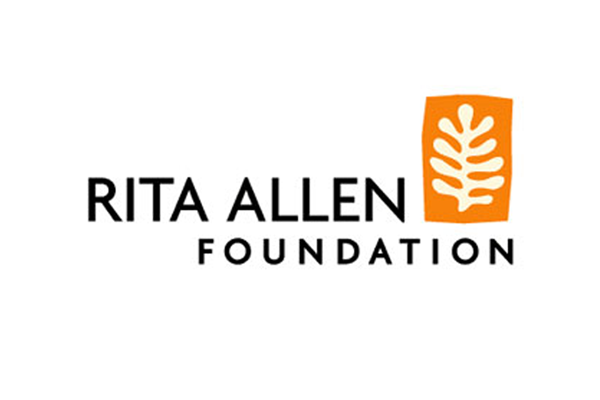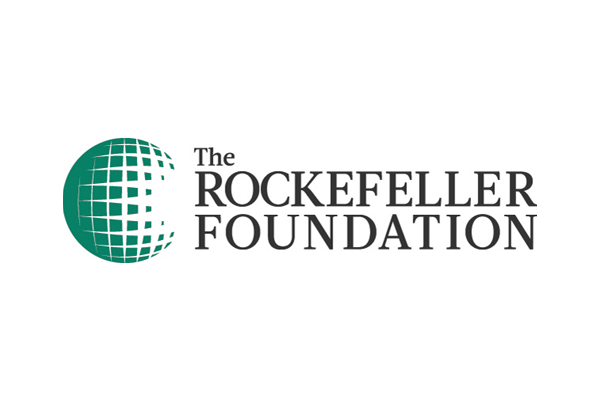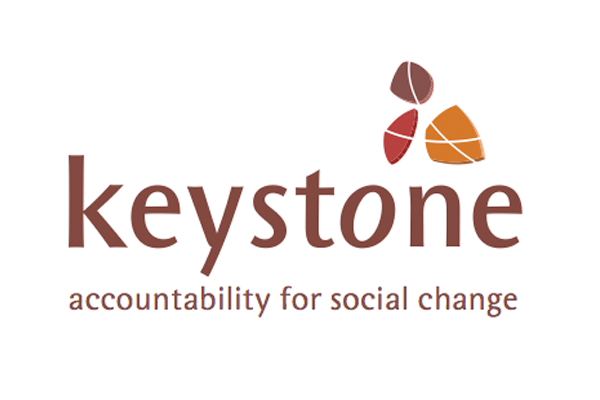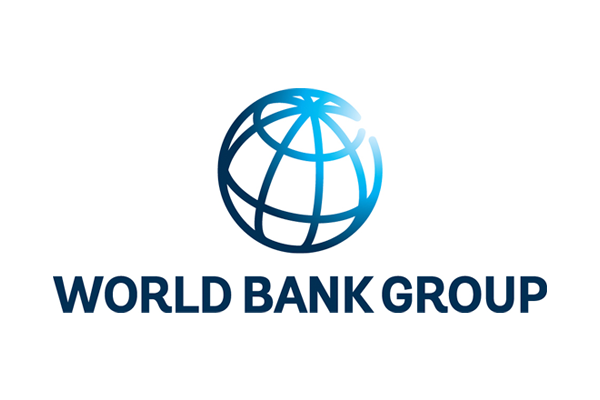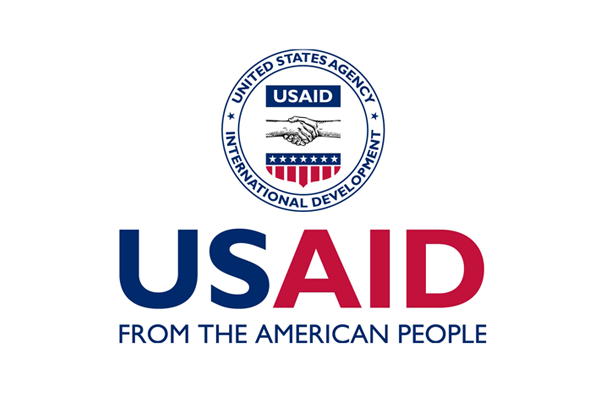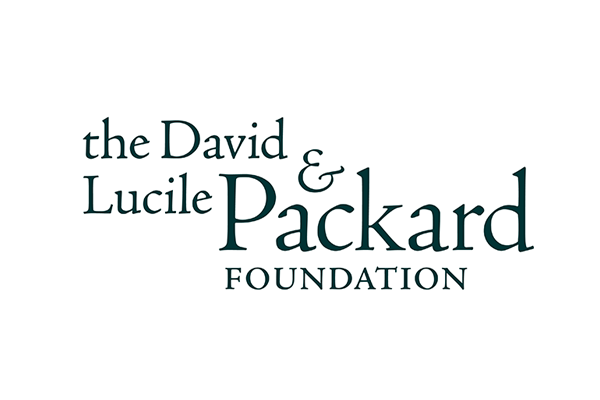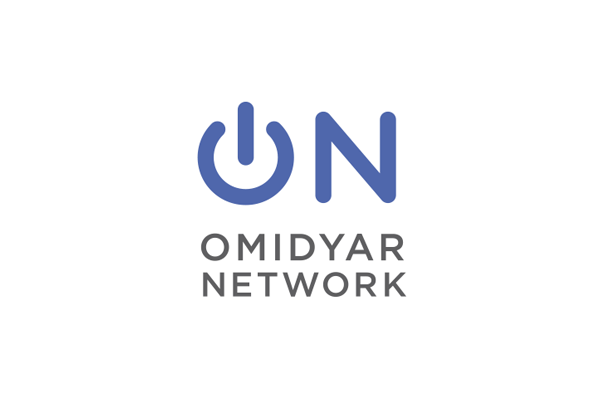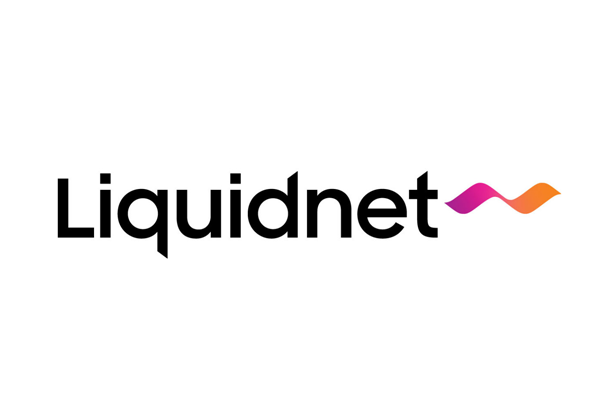 The Feedback+San Juan Summit is a two and a half day, engaging event that brings together practitioners and experts in aid, philanthropy, governance, and impact investing. The Feedback+San Juan Summit uniquely positions you to participate in the changing face of development that puts people at the center.
This year we need your help to feature frontline practitioners and increase our diversity, equity and inclusion. Contact Jessica at [email protected] if you are interested in pushing this mission forward and igniting collaboration and experimentation through the Feedback+San Juan convening.
We are committed to making Feedback+San Juan an inclusive, equitable space.
Your support will help ensure that front-line staff from small organizations are able to participate fully in high-quality feedback trainings and conferences, and improve feedback practices around the world.