Find technical tools from organizations with a proven track record in the Feedback Labs' community to help you implement a feedback practice.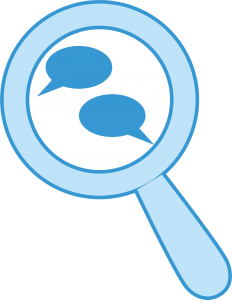 The organizations and tool providers listed on this page are core contributors to the Feedback Labs' community and have demonstrated expertise in helping organizations not only collect feedback, but engage with constituents along many points of the feedback loop. We hope one of them can help you on your feedback journey!
Not sure where to start? We've got resources for that too! If you're new to a feedback practice and want a diagnostic for where you're already strong and where your listening can be improved, start by taking our Feedback Quiz. Need some help determining what features you need in a tool? Consider using 60 Decibels' Remote Survey Toolkit to determine your technology needs and prepare for success. 
Don't see what you're looking for? Feedback Labs offers many resources to help you improve your feedback practice, including trainings, Summits, collaborative problem-solving sessions, and evidence to help make the case for feedback. You can also get personalized help from consultants in the network. If you need support to find the help you need, contact us!
Do you have a tool that you'd like featured on this page? Please submit it for review for the next version of this site.