How Strong is Your Feedback Loop?
Take the Feedback Quiz to find out!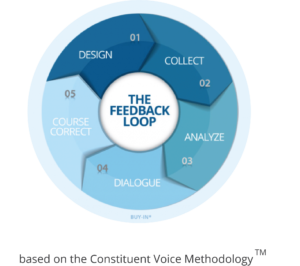 Most organizations believe it is important for people to have a meaningful voice in the programs that affect them. But how many really listen effectively? And how many respond to what people say?
In 10-15 minutes, the feedback quiz will help you identify your organization's strong and weak points on the feedback loop and how that compares to peers.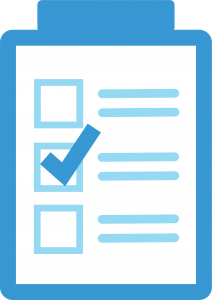 When you finish the quiz, you will see a display of charts that explains how your feedback practice matches up against peers.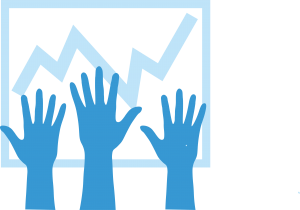 The quiz analyzes your results and delivers tips that are tailored specifically to your needs.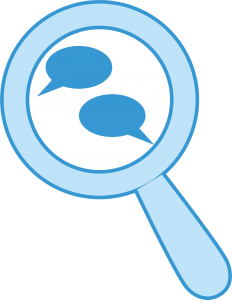 Previously, participants got a number score. Now that many more organizations have taken the quiz, we are confident in providing your score as a percentile! For example, scoring in the 78th percentile means that you perform at or above 78% of all organizations that have taken the quiz.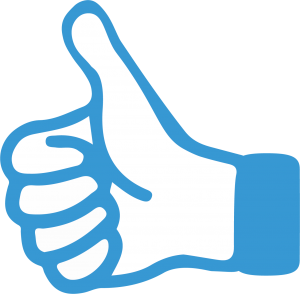 Results Distribution
Based on data from the past 300 quiz takers, this is the bell curve of overall feedback practice we observed on a 100 point scale. It showed that nobody was perfect, and most organizations have a long way to go before they would even be "passing" in their feedback practice, if we applied any sort of academic scoring rubric to the quiz.
But don't worry, none of your responses will be made public or associated with your organization unless you give explicit permission.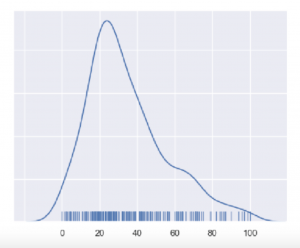 Frequently Asked Questions
Where do my answers go?
The results from this Quiz will direct you to relevant resources to strengthen areas needing improvement. Your results will not be shared publicly. Only you will be able to see your results and can decide if you would like to share them with the Feedback Labs community.
How should I approach this quiz?
Before you begin, check out a few quick tips to keep in mind.
Think of your organization as a whole: While answering this Quiz, think of your organization as a whole and not just about a particular project you are involved in.

Approach this as a learning opportunity: You may find that not all questions are relevant to your organization or your specific role. That's okay! Use this time to think about how your organization can grow or develop partnerships to support a fully closed feedback loop. Consider taking this with another staff member in order to get a fuller picture of your organization.

Be honest with yourself: Remember that honesty and a spirit of critical reflection are essential for learning and authenticity. The field of feedback loops is just beginning, and nobody is doing this perfectly. Let's learn together to understand what works best!