How Strong is Your Feedback Loop?
Take the Feedback Quiz to find out!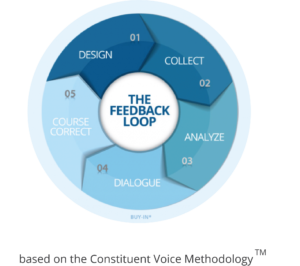 Evidence tells us that high-quality feedback loops strengthen trust with constituents, lead to more effective and equitable organizational decision-making, and improve social outcomes. 
A high-quality feedback loop is made of 6 stages–getting buy-in from stakeholders, designing a contextualized process, collecting feedback, analyzing the data, dialoguing with the community about it, and course correcting and reporting back on what you heard. 
In 10-15 minutes, the feedback quiz will help you reflect on the quality of your organization's feedback practice. Following the quiz, you will be directed to resources to help you continue to strengthen the quality of your feedback loops.
Results Distribution
This bell curve shows results from 300 recent feedback quiz participants on a 100 point scale. It tells us that nobody is perfect, and most organizations are just getting started with their feedback work! If you're new to feedback or looking for ways to strengthen your feedback loop, we're here to help. Visit this Quick Resources page for ideas of what to do next.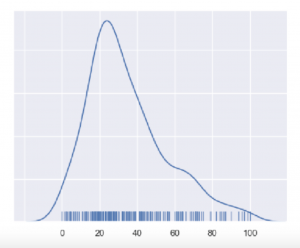 Frequently Asked Questions
Where do my answers go?
The results from this Quiz will direct you to relevant resources to strengthen your feedback loop. Your results will not be shared publicly.
How should I approach this quiz?
Before you begin, check out a few quick tips to keep in mind.
Think of your organization as a whole: While answering this Quiz, think of your organization as a whole and not just about a particular project you are involved in.

Approach this as a learning opportunity: You may find that not all questions are relevant to your organization or your specific role. That's okay! Use this time to think about how your organization can grow or develop partnerships to support a fully closed feedback loop. Consider taking this with another staff member in order to get a fuller picture of your organization.

Be honest with yourself: Remember that honesty and a spirit of critical reflection are essential for learning and authenticity. The field of feedback is young, and nobody is doing this perfectly. Let's learn together to understand what works best!