Get personalized help on your feedback loops from organizations with a proven track-record in feedback work.
The organizations listed on this page are core contributors to the Feedback Labs network and have demonstrated expertise helping organizations improve how they listen and respond to feedback. We hope that one of them can help your organization improve its feedback practice!
Don't see what you're looking for? Feedback Labs offers many resources to help you improve your feedback practice, including trainings, Summits, collaborative problem-solving sessions, and evidence to help make the case for feedback. If you need support to find the help you need, email us!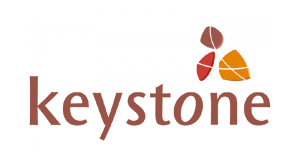 Global
Standard questions found most useful by 500+ clients with built in benchmarks and analysis filters
Charts and analysis that everyone can understand and use
Turn feedback into an engagement-oriented continual improvement process
Read more
Keystone Accountability is the world's first specialist feedback systems provider for social change. After four years of field research, in 2008 we distilled our experience into the Constituent Voice method, which is now being used by organizations around the world to make high trust relationships the beating heart of their effectiveness.
We would love to help you build your feedback muscle. Here are some of the ways we can help that others have found useful:
Conduct a rapid stress test of how you currently measure, learn, and improve
Co-create a process of systematic feedback loops with one or more of your core constituents, such as those you seek to help, partners, and funders
Administer our comprehensive standard benchmark survey of your partner organizations
Administer a benchmark staff culture survey to identify your equity, diversity, and inclusion challenges
You do not need us, or any other consultant, to get started! We created a free tool to allow to everyone to leave behind the hassle of managing survey data on spreadsheets. Check out our free Feedback Commons online feedback management system here.
Here's a selection of nice things our clients and partners say about us.
Learn more here about how Keystone can help you and contact us directly.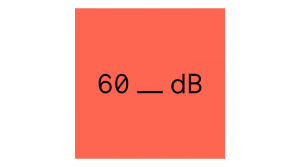 Global
Remote data collection
Global footprint of researchers in 34 countries
Question and survey design and analysis
Read more
60 Decibels makes it easy to listen to the people who matter most. Our Lean Data (SM) approach turns customer voice into high-value insights that help businesses maximize their impact. We have a network of 120+ trained Lean Data SM researchers in 30+ countries who speak directly to customers to understand their lived experience. By combining voice, SMS, and other technologies to collect data remotely with proprietary survey tools, we help clients listen more effectively and benchmark their social performance against their peers.
Learn more here about how 60 Decibels can help you.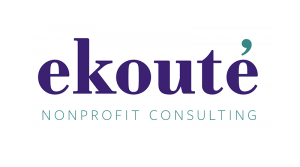 United States
Building for scale
Rigorous survey design and analysis
Power-shifting systems design
Read more
Ekouté designs customized feedback systems that help organizations to effectively gather and make use of input from their clients and community. We're guided by the belief that a crucial element of success lies in the rigorous practice of listening to the perspectives of the people you serve—and we help you harness this feedback to make better decisions and create enduring systems for change. Our clients include a range of nonprofit and philanthropic organizations. One of our core projects is leading Listen4Good, a capacity building initiative of the Fund for Shared Insight that supports more than 400 organizations nationwide.
Learn more here about how Ekouté can help you.
Do you provide support on feedback systems?
We plan to expand this list of consultants in 2020. If your organization offers high-quality support to organizations at any stage of the feedback loop and you would like to be listed on this page, please email [email protected]. We will contact you with more information on the process in early 2020.