Get personalized help on your feedback loops from organizations with a proven track-record in feedback work.
The organizations listed on this page are core contributors to the Feedback Labs network and have demonstrated expertise helping organizations improve how they listen and respond to feedback. We hope that one of them can help your organization improve its feedback practice!
Don't see what you're looking for? Feedback Labs offers many resources to help you improve your feedback practice, including trainings, Summits, collaborative problem-solving sessions, and evidence to help make the case for feedback. If you need support to find the help you need, email us!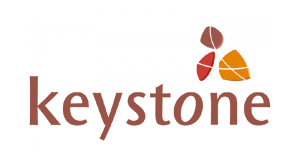 Global
Standard questions found most useful by 500+ clients with built in benchmarks and analysis filters
Charts and analysis that everyone can understand and use
Turn feedback into an engagement-oriented continual improvement process
About Keystone Accountability
Keystone Accountability is the world's first specialist feedback systems provider for social change. After four years of field research, in 2008 we distilled our experience into the Constituent Voice method, which is now being used by organizations around the world to make high trust relationships the beating heart of their effectiveness.
We would love to help you build your feedback muscle. Here are some of the ways we can help that others have found useful:
Conduct a rapid stress test of how you currently measure, learn, and improve

Co-create a process of systematic feedback loops with one or more of your core constituents, such as those you seek to help, partners, and funders

Administer our comprehensive standard benchmark survey of your partner organizations

Administer a benchmark staff culture survey to identify your equity, diversity, and inclusion challenges
You do not need us, or any other consultant, to get started! We created a free tool to allow everyone to leave behind the hassle of managing survey data on spreadsheets. Check out our free Feedback Commons online feedback management system here. Here's a selection of nice things our clients and partners say about us.
Additional Information
Case Studies: 
Centre for Employment Opportunities (CEO)
The Center for Employment Opportunities (CEO) provides employment services to people with recent criminal convictions. It prepares and supports them to find  a job and stay connected to the labor force.
LIFT is a national nonprofit dedicated to ending intergenerational poverty. LIFT has helped 100,000 low-income individuals achieve their goals. Today LIFT connects hard working parents and caregivers of young children to the people, tools, and resources they need. 
Anything else I should know?
Here are some resources that may help you on your feedback journey!
Check out Keystone Accountability's presentation with Root Change at our DataStorm debut here.
Learn more here about how Keystone can help you and contact us directly.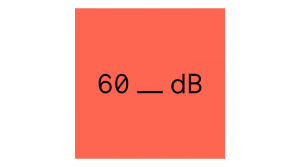 Global
Remote data collection
Global footprint of researchers in 34 countries
Question and survey design and analysis
About 60 Decibels
60 Decibels makes it easy to listen to the people who matter most. Our Lean Data (SM) approach turns customer voice into high-value insights that help businesses maximize their impact. We have a network of 120+ trained Lean Data SM researchers in 30+ countries who speak directly to customers to understand their lived experience. By combining voice, SMS, and other technologies to collect data remotely with proprietary survey tools, we help clients listen more effectively and benchmark their social performance against their peers. 60 Decibel also offers a remote survey tool-kit along with comprehensive guides that provide a wealth of information and tools for organizations looking to begin or improve upon their remote survey process. Within these documents, you will find tips, help choosing the right tool(s), help creating appropriate survey questions, and more. 60 Decibel's services are intended for organizations or individuals looking to learn more about effective feedback collection and analysis methods.
Additional Information
Case Studies:
Omidyar Network India (ONI) invests in bold entrepreneurs who help create a meaningful life for every Indian. Inherent in this purpose is ONI's commitment to 'every Indian', with a deep focus on the Next Half Billion (NHB). 
Omidyar Network's Education Team 
Omidyar Network's Education Team truly values listening to their customers and working in collaboration with them to improve and find solutions. With a "100-year gap" for poor children to catch up to the educational levels of today's wealthy children (Brookings Institute), Omidyar Network's Education team approaches their work with a sense of urgency and willingness to take more bold bets when it comes to investing in emerging education innovations. 
Anything else I should know? 
Here are some resources that may help you on your feedback journey!
Learn more here about how 60 Decibels can help you.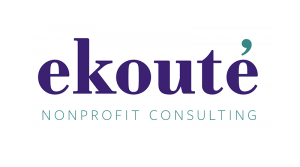 United States
Leaders at designing fully customized feedback solutions for nonprofits and foundations
Well versed in multiple data collection methodologies—interviews, surveys and focus groups
Experts at embedding feedback into broader organizational strategy and measurement efforts
About ekouté
Ekouté designs customized feedback systems that help organizations to effectively gather and make use of input from their clients and community. We're guided by the belief that a crucial element of success lies in the rigorous practice of listening to the perspectives of the people you serve—and we help you harness this feedback to make better decisions and create enduring systems for change. Our clients include a range of nonprofit and philanthropic organizations. One of our core projects is leading Listen4Good, a capacity building initiative of the Fund for Shared Insight that supports more than 400 organizations nationwide.
Additional Information
Case Studies:
Ekouté serves as the project lead for Listen for Good, a multi-year grant initiative that builds nonprofits' ability to develop effective feedback loops with end beneficiaries of their services. As the original designers of the offering, we lead a coaching team that supports more than 200 grantee organizations with both technical and strategic advice. We are also developing a publicly available app that synthesizes all our learnings and tools over the past 3 years.
WILLIAM & FLORA HEWLETT FOUNDATION
Ekouté completed a landscape analysis looking at how foundations are systematically listening to the people that they seek to help. Our landscape analysis featured findings from 21 foundations and 9 industry experts, and specifically sought to map listening efforts across both the strategy areas and life cycle of foundation decision-making.
Anything else I should know?
Here are some resources that may help you on your feedback journey! 
You can find blogs, videos and whitepapers here.
Learn more here about how Ekouté can help you.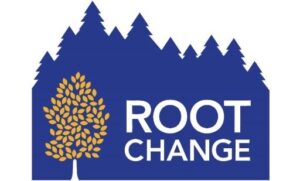 Global
Develop capacity of staff to design and close feedback loops
Customized, interactive learning and reflection experiences for teams
Sustainably embed feedback in an organization's work and operations for the long-term
About RootChange
Root Change is a DC-based capacity development organization. Our work is built on the belief that constituents are experts in their own lives with critical opinions about program objectives, designs, and outcomes. We support organizations to develop lasting feedback practices, systems, and processes through interactive capacity development experiences that are tailor fit to each organizations' unique needs. We apply a learning-by-doing approach to our virtual and in-person capacity development work, supporting teams to determine for themselves what feedback looks like in their distinct context. Root Change facilitates ongoing reflection and knowledge exchange to help organizations hone their feedback work overtime. For example, Root Change worked with Children International to virtually roll out feedback across 14 teams in 10 countries and facilitate global conversations about the long-term use of the approach.
Learn more here about how Ekouté can help you.
Additional Information
Case Studies:
Children International has virtually rolled out feedback across 14 teams in 10 countries and facilitates global conversations about the long-term use of the approach.
Harvard Humanitarian Initiative (HHI) 
Harvard Humanitarian Initiative is under the Program on Resilient Communities, where HHI along with Concern Worldwide and Jagrata Juba Shangha (JJS) have been supporting climate change adaptation and disaster resilience of local communities through leadership development and disaster mitigation training. 
Anything else I should know?
Here are some resources that may help you on your feedback journey!
Check out Root Change's presentation with Keystone Accountability at our DataStorm debut here.
Learn more here about how Ekouté can help you.
Do you provide support on feedback systems?
We plan to expand this list of consultants in 2020. If your organization offers high-quality support to organizations at any stage of the feedback loop and you would like to be listed on this page, please email [email protected]. We will contact you with more information on the process in early 2020.