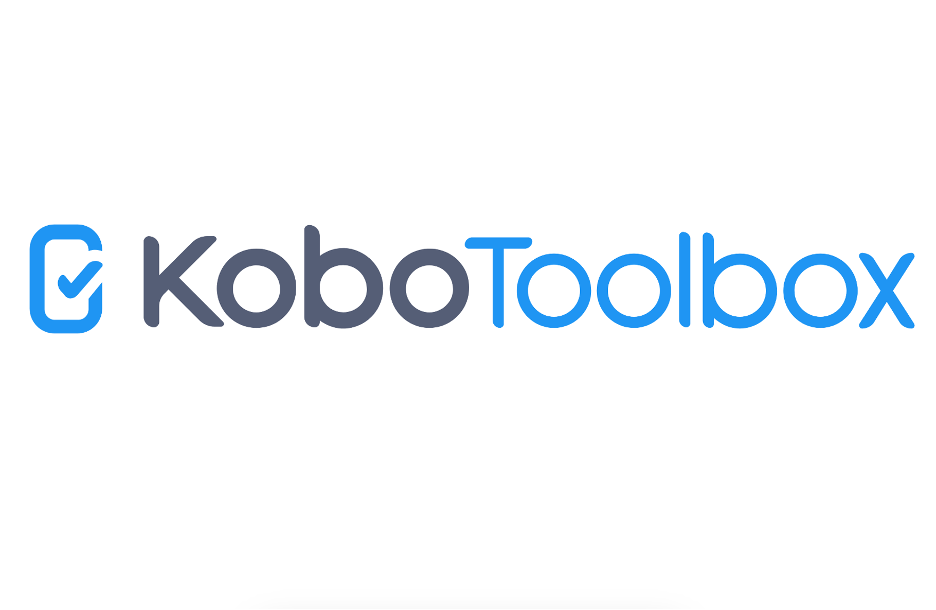 KoboToolbox is an open source data collection, management, and visualization platform used globally for research and social good. Since its launch in 2014, KoboToolbox has become the most widely used data collection tool in the nonprofit sector. As of July 2023, KoboToolbox has more than 700,000 users globally and collects over 20 million surveys a month.
It is the tool of choice for organizations worldwide working in humanitarian action, development, environmental protection, peacebuilding, and human rights, as well as public health institutes, research organizations, and education facilities. KoboToolbox is hosted and maintained by Kobo, an international nonprofit organization.
With its intuitive interface and offline data collection capabilities, KoboToolbox offers accessible and reliable data collection for organizations working in challenging settings. High quality real-time data gives users greater insights to make data-driven decisions, improve outcomes, and increase their impact on the ground.
Data Mapping, Electronic micro-surveys, Electronic surveys, Interviews (by phone or in person), Remote collection (via webforms)
High tech: Smart phone/tablet apps, requires internet
Low tech: SMS, phone calls, radio, IVR
English, Spanish, French, Arabic, Portuguese, Swahili
"Having innovative software such as [KoboToolbox] can increase the scope of [our] work, democratize data, and drive the community-led model forward at this vital time for people and
the planet."
Data, Monitoring, and Evaluation team at Blue Ventures
"Data collection and management through [KoboToolbox] has been the backbone of our M&E [system] as we have been able to obtain regular and credible data and information that has guided the process of verifying the progress of our interventions."
National Cooperative Business Association CLUSA International (NCBA CLUSA)
"[The use of participatory digital monitoring tools] has turned out to be a step forward in the arduous task of achieving honest and direct social dialogue that includes everyone."
"As we have been using KoboToolbox for data collection in Ukraine during the crisis, I have found the ability to translate KoboToolbox forms is quite exceptional – providing capabilities that many form builders and survey tools lack."
Eero Sario
International Federation of Red Cross and Red Crescent Societies (IFRC)
KoboToolbox can help you in the following stages of your feedback journey:
KoboToolbox's user-friendly interface and offline capabilities encourage buy-in by offering a flexible and accessible method for data collection.
The multilingual formbuilder and platform interface ensure that feedback initiatives are inclusive and engage a diverse range of participants.
KoboToolbox's form building tools and templates enable the design of tailored feedback forms, choosing from various question types and translations to capture relevant insights. The ability to incorporate skip logic and validation helps to ensure data quality and accuracy.
KoboToolbox's platform supports data collection online or offline through web browsers or mobile devices via the Android app, KoboCollect. Users are able to review and validate collected data in real time.
Data collected through KoboToolbox can be easily reviewed and validated in real time, allowing service providers to identify trends and patterns. The Reports section allows you to visualize data with custom maps and reports as well as download data in XLS, CSV, KML, ZIP, or GeoJSON and integrate with other tools via API.
KoboToolbox's data visualization tools can help service providers present feedback findings and promote meaningful discussions.
The ability to translate forms into multiple languages can also help to gather richer insights during the dialogue phase
With KoboToolbox's capacities for reviewing, validating, and visualizing data in real time, users are empowered to seamlessly adapt, improve, and redeploy survey forms during the feedback process. The intuitive platform interface supports users to make course corrections more effectively and efficiently. This flexibility helps to improve data quality and ensures that the feedback loop drives meaningful change for stakeholders.
Tailored to meet the needs of field practitioners, KoboToolbox provides an intuitive experience designed to empower users and ensure flexibility and accessibility in any context. The platform's real-time data review and validation, along with custom mapping and reporting capabilities, enable informed decision-making. KoboToolbox's collaborative features facilitate team management, data integration, and API connections with other tools.
Method and Tech Requirements
KoboToolbox offers a flexible method for creating surveys that can be accessed online or offline. Users can design forms with various question types and translations. The platform supports data collection via web browsers or mobile devices, even without an internet connection.
To use KoboToolbox, you need a device with a web browser or the KoboCollect mobile app, an internet connection for form setup, and optional offline data collection. It provides a versatile and accessible solution for data collection and analysis.
KoboToolbox's free plan for nonprofits includes unlimited project and forms, use of the intuitive KoboToolbox Formbuilder, 5,000 monthly survey submissions, online/offline data collection, data visualization, and access to advanced features such as machine translation and automatic speech-to-text transcription. It also offers free user support through a vibrant community forum and comprehensive documentation. Users can also choose to take advantage of online training courses developed by KoboToolbox experts. For users with high volume data collection needs and private companies, Kobo offers paid plans and tailor-made solutions, such as private servers, custom training sessions, dashboard development, and project rollout support.
This tool is used across the globe by a diverse range of organizations, including NGOs, research institutions, humanitarian agencies, government entities, and healthcare providers, among others.
KoboToolbox embraces a global user community by offering a multilingual interface. It covers languages such as English, French, Spanish, Portuguese, Arabic, Swahili, and more. When creating a survey you can add translations for various languages. When respondents open the form, they choose their preferred language, and if a translation exists, the form displays accordingly. This user-friendly approach empowers participants to engage with content in their preferred language, which enables more inclusive feedback processes and ensures data quality.
Case Studies
To learn about how KoboToolbox users are making an impact, visit the KoboToolbox blog.
Partners
Kobo works in partnership with the United Nations Refugee Agency (UNHCR) and the United Nations Office for the Coordination of Humanitarian Affairs (UN OCHA), through our affiliation with the Harvard Humanitarian Initiative, and in cooperation with nonprofit organizations to improve humanitarian data collection methods worldwide.
Our team has partnered with and provided support to a wide range of organizations to improve data collection around the world, including: the International Office for Migration (IOM), Médecins Sans Frontières (MSF), the International Federation of Red Cross and Red Crescent Societies (IFRC), the United Nations Children's Fund (UNICEF), Save the Children, the African Development Bank, the World Bank Group, the German Agency for International Cooperation (GIZ), Education Above All, the United Nations Educational, Scientific and Cultural Organization (UNESCO), the World Food Programme (WFP), and the Joint Data Center on Forced Displacement (JDC).