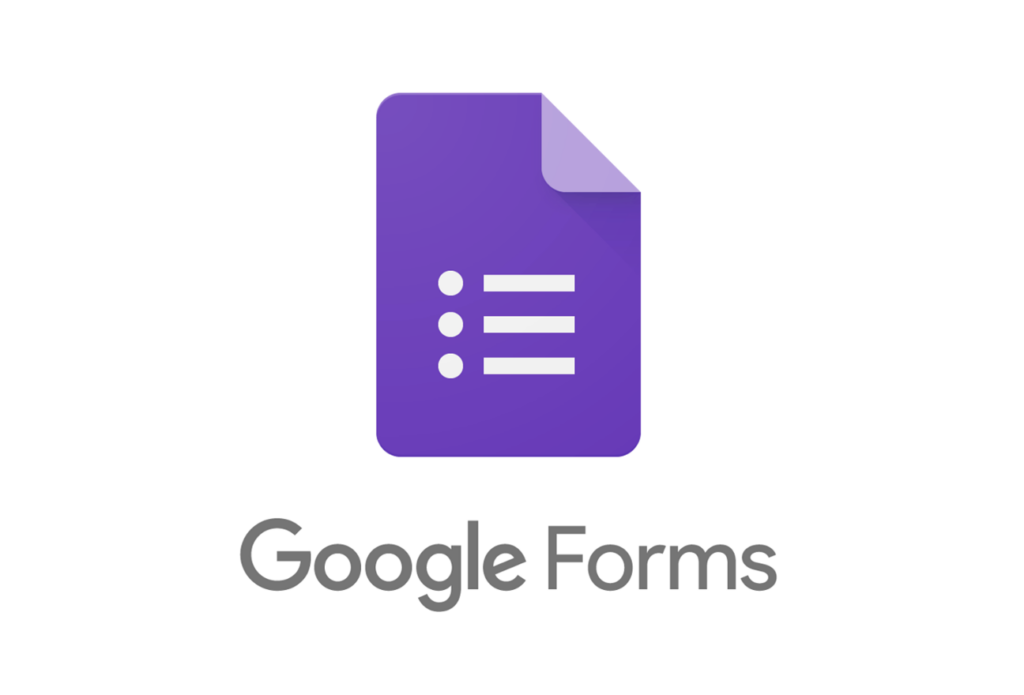 Google Forms is a free web-based survey administration tool offered by Google as part of its suite of productivity and collaboration applications.
This tool allows you to create surveys and enjoy features like randomized question orders, response validation, and file uploads. You can also analyze responses using built-in tools or integrate with Google Sheets.
Electronic micro-surveys, Electronic surveys
High tech: Smart phone/tablet apps, requires internet
English, Spanish, French, Arabic, Multiple Languages
Google Forms can help you in the following stages of your feedback journey:
Google Forms offers a range of survey question types, including multiple-choice and open-ended, enabling precise alignment of questions with your feedback objectives. Furthermore, you can enhance the feedback collection process by seamlessly integrating images and videos, providing valuable context and visual aids that resonate with your audience. Additionally, Google Forms facilitates community involvement in the design phase through the option to pilot your survey with a small segment, ensuring that the feedback design aligns seamlessly with a community's unique needs and preferences.
Google Forms offers various distribution methods, including email, social media sharing, website embedding, and direct links, ensuring adaptability to the constituents' preferences and access to technology. The platform allows you to include introductory messages or instructions that clearly communicate the purpose of the feedback collection, set expectations regarding things like the timeline, and reassure respondents about data protection measures.
After you collect responses through Google Forms, you can easily access them in the Responses tab. Google Forms provides basic data visualization tools like charts and graphs for initial insights. For more in-depth analysis, it seamlessly integrates with Google Sheets. In Google Sheets, each response is displayed in a row with columns corresponding to form questions. This setup enables effective data analysis using functions like calculations, pivot tables, and charts. By combining these features, you can thoroughly examine and interpret feedback data to reflect diverse perspectives.
What makes Google Forms unique is its affordability and accessibility. It's a low-lift cost-effective solution for organizations of all sizes. Plus its user-friendly interface makes it accessible to a wide range of users, regardless of their technical expertise or location.
Method and Tech Requirements
Google Forms provides a user-friendly and adaptable approach to crafting surveys and gathering data, making it accessible to a wide range of users with minimal technical prerequisites.
Whether you're in an office with high-speed internet or working remotely with a mobile hotspot, Google Forms' web-based platform allows you to craft surveys and collect responses without the need for specialized software.
To get started, all that's needed is a free Google Account, which also grants access to other useful tools like Google Sheets for in-depth data analysis. Furthermore, the collected data seamlessly integrates with your Google Drive, ensuring efficient and secure data storage.
Google Forms is available at no cost, making it a budget-friendly option for a wide range of users. There are no subscription fees or upfront charges to use the basic features.
Google Forms is widely accessible and can be used across various locations due to its online nature. It is particularly popular in educational settings, workplaces, and online communities. Its versatility and ease of use make it a go-to tool for organizations of different sizes and types.
Over 100 languages are supported to cater to a global user base. You can create surveys and forms in various languages, allowing respondents to interact with the form in the language they are most comfortable with.