Sophia Johnson Feedback Labs  | September 14, 2023
---
In the ever-evolving landscape of aid, philanthropy, nonprofits, and government, there exists a powerful force that shapes the way we serve and share power with communities worldwide. It's the force of feedback—the invaluable input and voices of the very people we aim to support. For a decade now, Feedback Labs has been at the forefront of harnessing this transformative energy, and in 2024, we invite you to join us in celebrating this remarkable journey at Feedback+Denver.
"The movement is moving! And there are results of research that show feedback does really matter."
We are currently accepting breakout session proposals for Feedback+Denver and would love to hear your ideas! We are looking for people who have a great story, idea, or case study to share related to high-quality listening and feedback, regardless of title or whether they have formally presented at a conference before. Speakers who are chosen to present will receive a 30% discount on their Summit ticket.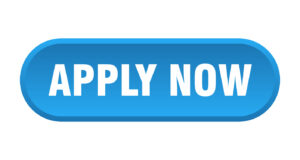 Proposal applications are due November 1, 2023, and everyone will be notified of final selections by January 18, 2024. Applicants are encouraged to reach out to our team at summi[email protected] for more information, questions, or concerns.

Prior to starting your application, please take a moment to review some of the questions on the form:
Where are you and your organization based?

How would you identify the sector you and/or the organization you will be representing primarily work in?

(Nonprofit, Philanthropy, Government, Other)

Which of the following presentation formats will you use for your session?

(Panel, Workshop, LabStorm, Lightning Talk, Product or Tool Announcement, Other)

What is your working Session Title?

Can you provide a description of your presentation?

Feedback+ Summits are all about putting feedback practice into action. Provide a brief description of what this session will look like. What is the main message? How will you convey that message? Feel free to include a session outline if you'd like.
Will anyone else be participating in this presentation other than you? 

Which Summit track does your session best align? – You can see a full description of each track on the Feedback+Denver website

here

.

Learning in Community

Geography in Community

Giving in Community

Other

The sessions at Feedback+Denver should speak directly to an issue related to listening and acting on perceptual feedback in the nonprofit, philanthropic, or government sectors. How does your session address an issue related to listening and feedback?

Does your organization highlight listening or feedback practice in the Denver or greater Colorado area? –

Having a connection to Denver or Colorado is not a requirement to present. Knowing this helps us to create a well-balanced agenda.
FAQs
What kinds of topics are you looking for? – We are actively seeking topics related to Learning in Community, Geography in Community, and Giving in Community. Read more about the topics here.
What if I've never spoken at a conference before? –  We welcome people with various experiences. Our staff provides support for first-time and new speakers.
Can I present virtually? – Feedback+Denver will be an entirely in-person event. If you plan to present, you must do so in person in Denver.
How long are the sessions? – The duration of sessions varies to cater to different formats:
Panels and Workshops typically run for 60-75 minutes.

LabStorms offer an extended interaction window, lasting 75-120 minutes.

Lightning Talks and Product Announcements are concise, with durations ranging from 5 to 20 minutes.
Do I have to know my final list of speakers? There is ample time prior to the event to finalize the list of speakers.
What type of support will Feedback Labs provide if my session is accepted? – Our support includes further developing your chosen topic, refining key talking points, and ensuring you have all the necessary materials and resources.
Is there a discount for speakers to attend Feedback+Denver? – Speakers who are chosen to present will receive a 30% discount on their Summit ticket.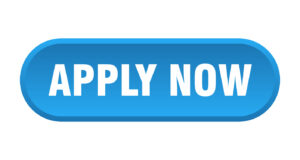 Join us as we reimagine what high-quality listening and acting on feedback can accomplish, together with those at the heart of our work. Be part of the movement at Feedback+Denver, where this year's Summit will involve those new and old as we define – and redefine – what it means to listen and act on feedback in community.