Nicole Boyd, Co-Founder of Black Girls Hike RVA | Oct. 8, 2021
---
Being outdoors not only offers physical and mental benefits, but it is a space where humans can enjoy recreating regardless of their physical ability, religious belief, gender preference, or ethnic background. Unfortunately, this was not always the case for Black men and women in this country. For instance, seeing a Black person on a hiking trail often was the exception and not the norm. But why?  Well, the lack of African-Americans in the outdoor space can be traced back through generations.

The absence of Black folks in green spaces is rooted in a painful past of enslavement and lynchings. Those horrendous acts against African-Americans often occurred in wooded areas and outdoor spaces. Such settings were just not a safe space for Black people for centuries. Even as Jim Crow-era laws were struck down, desegregation in National and State Parks was not actualized for decades But that narrative is changing with the help of many BIPOC outdoor groups, leaders, and enthusiasts. Our hiking group, Black Girls Hike RVA, is helping to lead the way in Richmond, Virginia. 

Founded by friends Nicole Boyd and Narshara Tucker,  Black Girls Hike RVA (BGHRVA) has the steadfast mission of creating a safe space for women of color on hiking trails. Leading hikes locally and regionally across the state, Boyd and Tucker, also middle school teachers, include narratives on the history of the trails while hiking to educate their members. Our hikers range in ages from 20 to 70 years old and come from all over the state to participate.  Members eagerly joined following the founding of BGHRVA noting they felt unsafe hiking alone or wanted to hike with women who looked like them and had a shared experience.

Besides the physical benefits of hiking, the mental benefits, and camaraderie, Boyd affirms, are what draws members to the group. "Sometimes we pause and take long deep breaths. Sometimes we pause and quietly take in the scenery. No matter the length or elevation of the hike, we encourage one another and have each other's back. No woman is left behind," says Boyd. That encouragement should not begin and end on the trails. We want allies, supporters, and community members to understand why people of color have been historically excluded from enjoying the outdoors.  However, it does not stop with just understanding the history.

"If listening to the constituents was the norm, we would feel more comfortable sharing our views of being outdoors as women and women of color. Many people say there is no need for a group like Black Girls Hike because everyone can be outside. Unfortunately, we have had a first-hand account of not feeling welcomed or even wanted in outdoor spaces, " recalls Tucker. Acknowledgment is just the first step toward change. Intentional actions must take place, consistent conversations need to happen and collaborative projects have to occur. All of which are key to creating and sustaining a more diverse and inclusive outdoor environment. 

For example, Boyd and Tucker have spoken to and met with the Virginia State Park director, Department of Conservation and Recreation director, and outdoor advocacy groups like the Blue Ridge Foundation and Shenandoah National Park Trust. What was the goal? To listen. To build relationships and empathy. Donating passes and offering monetary gifts are great, but listening to our experiences and stories while on the trails will greatly impact change.  BGHRVA has partnered with Virginia State Parks rangers for a Juneteenth hike and a black youth hike. VSP has also donated day park passes to the group to support our mission. They have followed up with surveys and want feedback about making parks more inclusive to underserved communities. 

These purposeful actions are just a sample of what organizations, businesses, corporations, and the community can do to ensure hiking is accessible to women of color. Being empathic to someone's story and showing compassion for their experience is a vital gateway to building relationships and working collaboratively for a united cause. We welcome all women of color and physical abilities who reside in or around Richmond, Virginia to considering joining our group or starting a similar group in your area.

To support our mission and learn more about how you can create safe spaces for women to enjoy the outdoors, consider donating to Black Girls Hike RVA!  
---
More about the author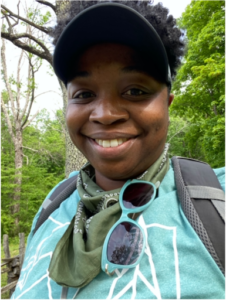 Nicole Boyd (she/her) co-founded Black Girls Hike RVA in May 2020. Born in Brooklyn, New York, Boyd forged a love of the outdoors at an early age while exploring parks with her dad and older brother. After moving to Virginia in middle school, Boyd continued to enjoy the outdoors with her friends and family. Earning a degree in English with an emphasis in journalism from Old Dominion University in Norfolk, Virginia, led her to work as a reporter for a local newspaper in Annapolis, Maryland.

While there, she also volunteered at a local community center working with youth after school. A couple of years later, she returned home to Richmond, Virginia, to begin teaching English in secondary schools; she will be entering her 19th year as an educator this fall. Diversity and inclusion reach beyond the outdoors for this passionate teacher. She advocates for diverse literature as she has led a school book study, conducted professional development workshops, and is serving as a consultant for implementing diverse and inclusive literature in classrooms in her county.

When this wife and mother of two is not busy hiking and teaching, you can find her coaching the middle school girls basketball team, hanging with her hilarious family and supportive friends, and reading, writing, listening to music and taking memorable road trips.

To learn more about Nicole Boyd and Black Girls Hike RVA, feel free to reach out to her through email, Instagram or Facebook.
---
More about Black Girls Hike RVA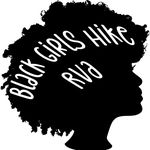 Black Girls Hike RVA was founded in 2020 by Shara and Nicole, two friends and educators, who also found joy in hiking. While out on the trails, they noticed the lack of diversity. With a vision and passion for wanting to create a space for women of color to enjoy the outdoors, BGHRVA was born. We welcome all women of color and physical abilities to our group. While we appreciate the support of our allies and non-BIPOC people, we ask that you honor the group's exclusive safe space during our hikes. BGHRVA will host family and friends hiking events that is open to everyone. We have plans to connect with our local community that will focus on connecting with various youth groups as well as maintaining the upkeep of local trails. We hope to inspire others who look like us to be comfortable outdoors. Our goal is to see brown faces in green spaces.

To learn more about Black Girls Hike RVA, partnership opportunities, or other ways you can support our work, visit www.blackgirlshikerva.com .