Pat McFoy, Executive Director of New Hope Community Development Group (left), and Janice Holt, community leader affiliated with Mt. Olivet AME Zion Church, volunteering at a Community Garden Day organized by the Greensboro Housing Coalition's Collaborative Cottage Grove partnership, which focuses on issues of housing, health, and food security.
Fund for Shared Insight | March 28, 2022
---
The following is the latest post in our continuing Listening for Justice series where we highlight the essential role of listening and feedback in the social sector. Our goal is to hold up BIPOC leaders centering the voices of people and communities most harmed by structural racism and other systemic inequities — and better understand how the daily work of listening provides a foundation for the most impactful racial justice work. 
Everyone at Greensboro Housing Coalition (GHC), which works with people facing housing insecurity and advocates for fair, safe, and affordable housing, seems to understand the power of storytelling.
When housing policies are on the line, residents accompany staff members to city council meetings to share their personal experiences with the poor conditions of rental properties, neglectful landlords, or other issues policymakers are grappling with.
One year, GHC also presented to the council a video, "Can You Hear Our Voices?" featuring residents with their faces covered to emphasize what they were saying about how housing conditions impacted their lives. Another time, the coalition participated in PhotoVoice, which sponsors photography projects that promote social change. The coalition conducted video interviews and focus groups as well as collected photos from residents that were made into posters and displayed at an event for community leaders and city officials. One photo showed someone in a bathroom holding an open umbrella under a leaky roof. 
With such a culture of sharing stories to effect change, it came as a shock to Josie Williams, the coalition's executive director, when she realized that she had not been sharing her own personal story when advocating on issues that had greatly impacted her life.
Williams had experienced homelessness.
"It was very cathartic and healing for me," Williams says about going public with her experiences living out of her car for about a year when she was in her 20s. "I never had a problem organizing or mobilizing before but after [coming forward], it elevated my relationship-building activity, being more real and more authentic, and, really, using my wisdom and experiences even more so in my work."
Williams started at GHC as an intern in 2014 when she was going back to college as an adult. Two years later, after a stint working for an advocacy organization in Washington, D.C., she took a full-time position at GHC as its director of community engagement. One of her biggest roles was to support the Collaborative Cottage Grove, an initiative bringing together local organizations and residents to address community needs, including examining the relationship between health and housing quality. 
Through the initiative, Williams engaged in many informal feedback sessions with residents, using the input to direct program improvements. But she worried that the kind of community-building work that she was able to do with the collaborative — centering the voices, experiences, and leadership of residents — wasn't happening throughout GHC, including with its housing counseling services, a significant part of the organization.
GHC had a loose system to collect feedback through anonymous suggestion boxes where clients could write reviews after meeting with housing counselors. Changes were made based on this feedback, Williams says, but only sporadically. Plus, GHC lacked a mechanism to notify clients that their comments had been read, their concerns had been heard, or that any action had been taken.
After a national search in early 2020, GHC announced the selection of Williams, who had been garnering awards and recognition for her outstanding planning, organizing, grassroots, and advocacy work, as its new executive director. 
One of her first priorities was to implement client feedback systematically throughout the organization, building on the strong community ties she had established through the Cottage Grove project. In her proposal for GHC to participate in Listen4Good, a national program that provides nonprofits tools, resources, and coaching to create high-quality, client-focused feedback loops, she wrote: "Listen4Good is an opportunity to unite the work and philosophies of our programs by …  centering the client impact and experience across our agency."  
Signing on to Listen4Good, Williams says, was just one concrete step that would inform GHC's new strategic-planning process, which would be rooted in listening in the same way the organization's external advocacy work is:  GHC believes that "when communities speak, those who hold power should listen and act in alignment with that voice. Therefore, it is essential that we ourselves consistently collect and act in response to client feedback."
When Williams started at GHC, she brought a nuanced understanding of how systems, even those intended to help, can actually perpetuate inequity. It had taken her 10 years to stabilize her life after her year without housing, even though she was working one or two jobs the whole time. She experienced how shelter regulations, including strict curfews that jeopardized her night-time shift work, were not built to support clients. Furthermore,  income caps to qualify for subsidized housing were punitively low, shutting out people working full-time at wage levels that still made rents unaffordable. 
From her internship to her leadership now, Williams has worked with residents to bring their lived experiences to the table when advocating, decision-making, and community-organizing. She says that she feels an extra boost having lived — and now shared — her own journey.
 "It seems like a cliché," Williams says, "but I learned that your individual story is the most powerful tool you have in your toolbox when you are trying to create change in your community, or in anything you do."
---
More about Josie Williams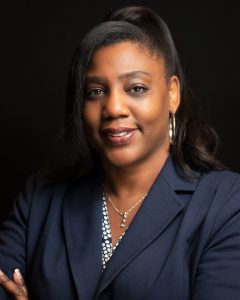 Josie Williams is the Executive Director of the Greensboro Housing Coalition (GHC), a nonprofit advocacy and referral agency that works to provide safe, healthy, and affordable housing for the Greensboro area. GHC has four primary departments: Homeless Prevention, Foreclosure Prevention, Healthy Homes, and Community Engagement. As Executive Director, Josie leads the agency and guides the decisions, programming, and public presence of the organization. Core to her work is advocating for collaborative, community-centered strategies.
---
More about the Greensboro Housing Coalition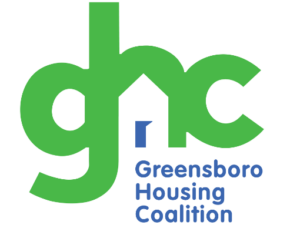 The Greensboro Housing Coalition (GHC) is a referral, informational, and educational organization, assisting clients with a variety of housing problems. GHC works with individuals and families at any stage of the continuum from homelessness to homeownership. Providing communities with greater access to housing opportunities, GHC supplies the information about resources necessary to help families and individuals climb the ladder to better housing and prevent housing loss.
To learn more about the Greensboro Housing Coalition, make a donation, or find other ways to support the organization, visit https://greensborohousingcoalition.org/