Hannah Strauss, Children's Law Center  | August 10, 2021
---
Mrs. Jurado spent months keeping track of every piece of paper, every call, every communication with her family's landlord. But when her sons developed rashes because of the mold in their home – the pediatrician pointed her to Children's Law Center. Mrs. Jurado's meticulous attention to detail and advocacy for her family wasn't enough. She needed a lawyer.
It wasn't until their Children's Law Center lawyer helped write a demand letter that the building's representative made the necessary fixes – which improved the health of the Jurado children. 
Mrs. Jurado was far from alone in her need for legal assistance. 
Unmet Legal Needs
Over 70% of low-income American households have civil legal needs that are often left unresolved. For example, even though the law states that students with disabilities can qualify for additional educational services to meet their learning needs, too many families need a lawyer to help them navigate the complexities of these laws. Similarly, grandparents advocating for custody of their grandchildren will often struggle if they navigate the legal system on their own. 
Barriers to accessing legal support can be traced back to longstanding policies that disproportionately affect underserved communities of color. In the District of Columbia alone, low-income Washingtonians are more likely to represent themselves in civil court than higher-income residents. Historically underinvested communities in the District face a wide range of systemic barriers that can, and should, be addressed through legal intervention. Unsuitable housing that exacerbates chronic health issues, bureaucracies that make it difficult to obtain public benefits, insufficient special education services and countless other unmet needs are the types of issues Children's Law Center (CLC) aims to address. For 25 years, CLC has fought to close the access to justice gap for children and families in need of legal aid in the areas of education, housing, health, public benefits and family law. 
CLC's Brief Assistance Feedback Work
As a former Listen4Good grantee, CLC has been actively involved for several years in listening and creating client feedback loops. We embrace the idea that clients are experts of their own lived experiences and therefore have expert insights that can help shape our services. Our clients are the foundation of our work, so elevating their voices, their opinions about the services we provide and their ideas on how we can improve are vital to the ongoing success of our organization. 
CLC began its feedback journey by listening to our brief assistance clients. Each year, nearly 1,200 CLC families are provided brief service, advice, information, or referral to another organization. Sometimes families receive brief assistance because their legal problem may not require extended representation to resolve the problem. For example, sometimes a demand letter to a landlord may result in repairs being completed without needing further legal assistance. In other situations, families may not want an attorney but want help understanding complex legal systems and their options. Sometimes, brief assistance is provided because we may not have the capacity to take the case. Brief assistance is primarily conducted via phone and email and is completed within a few weeks.  
Learning from Clients 
Over the past several years, we have learned much about our work and how our brief assistance services must improve. Generally, we learned that 77% found our services very useful and 58% reported their legal issue had been resolved after receiving assistance. Most people rated us highly regarding their experience interacting with staff and the quality of services they received. While some clients also shared frustration with the system and complexities of those systems, we also heard about how our practices created additional challenges and stress for families. We heard that we could improve our customer service by ensuring we provide materials that are accessible and by providing those materials in writing, as well as explaining over the phone. We heard that we could do better in keeping appointments, not canceling at the last minute, and demonstrating that we respect our client's time. We have heard that we should "tell me you can't help faster" – provide more clarity and timeliness about qualifying for our services so potential clients can quickly access services elsewhere. 
These survey responses were not easy to read. Our staff is mission-driven and dedicated to assisting our clients. We were humbled by the comments, and we got to work to make changes in our practice. We have used the feedback to improve our brief assistance screening methods, communication protocols, self-help materials and tip sheets and our new staff onboarding.
From Brief Assistance to Systemic Advocacy
We have also used what we've learned about listening and building feedback loops to maximize new opportunities to engage with parents, caregivers and community members. We have conducted focus groups, consulted with parent advisory groups, and – most recently – asked clients to join us as paid advisory team members in our BUILD Health Challenge work.
These initiatives have allowed us to implement what we have learned about feedback loops in program areas outside our brief assistance work. For example, through BUILD we conducted advocacy training focused on developing parents' systemic advocacy skills to improve health and housing in their communities. The training focused on helping parents develop personal stories and elevator pitches they can use to advocate for themselves and their community. After the training, we conducted a brief survey, and learned parents want more opportunities to develop advocacy skills, engage with legislative systems and learn more about data that is used to depict their community. Throughout the COVID-19 pandemic, we have conducted additional trainings and surveys to learn more about how we can help the community both in our individual representation and in ensuring clients have a voice in systemic advocacy in DC.
The Power of Listening
We believe in implementing feedback loops effectively – in a way that meaningfully improves our services and programs. This requires significant organizational change and a culture of learning among staff.  We have found this work to be paramount in making our services more client-centered and creating opportunities for the families we work with to be decision-makers and leaders. We believe this work can build trust in marginalized communities. Earlier in our journey, we heard from one parent advisory group member that they didn't know we would use their feedback. They had been asked to participate in surveys and focus groups many times, but no group had ever taken the time to share the results or ways the information was or had been used to improve. This comment has sustained us and our commitment to listening. 
"I didn't know you were listening or going to use what I said. I'll provide even more feedback now."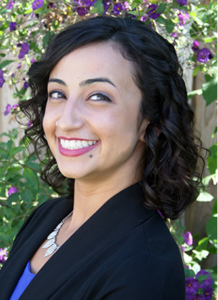 Hannah Strauss is the Evaluation and Learning coordinator at Children's Law Center in Washington, DC. She has a Masters degree in Sociology, Social Issues and Public Policy from the University of Amsterdam. 
At CLC, she works collaboratively across programs on organizational learning, coordinates client-focused surveys and has a role in various projects that focus on the important intersection of equity and evaluation. When she is not at work, she can be found cooking up a storm in the kitchen and riding her bike around DC. She can be reached at [email protected].
More about DC's Children's Law Center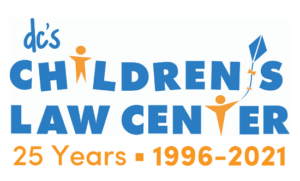 For 25 years, Children's Law Center has been fighting so every DC child can grow up with a stable family, good health and quality education — and to live in a world in which racism, trauma and poverty are eliminated as barriers to success. 
We reach more than 5,000 children and families each year — 1 out of 9 who live in DC's more underserved/marginalized neighborhoods. Judges, pediatricians and families turn to us to advocate for children who are abused or neglected, who aren't learning in school, or who have health problems that can't be solved by medicine alone. Additionally, we partner with District agencies, the DC Council and community leaders to find or implement city-wide solutions that benefit all DC kids. 
To learn more about Children's Law Center, our available partnership or volunteer opportunities or ways to support our work, visit our website or email [email protected] for media inquiries. 
Follow Children's Law Center on Social Media on Twitter, LinkedIn and Facebook to stay up to date with news, upcoming events and initiatives.