Nikita Goossens, Feedback Labs | February 2022
We're pleased to announce the selection of this year's Feedback Champions Fellowship, which is there to support US-based professionals who have experience in the nonprofit or philanthropic sector and have demonstrated commitment to listening and acting on feedback, but are not yet established as known leaders in their field. We received many impressive applications and selected a group of emerging leaders to help amplify their voices, help guide their future and learn from ourselves. In this blog post you have the opportunity to meet them all!
But first things first: what does this fellowship include?
For this one-year fellowship we partnered up with Fund for Shared Insight. Together we offer our Feedback Champions training to better understand the feedback field. During this one-year period the fellows receive support and funding to gain communications skills, speak at conferences and write articles. They also have access to and connect with a community of feedback practitioners. Plus, they will do many more interesting things we will keep you updated on. Champions in the nonprofit sector, moreover, receive a grant of $10,000 to their organization to cover their time to participate in this fellowship and to attend and speak about feedback at related sector events.
Who are the fellows?
We selected our Feedback Champions with the aim to diversify voices in feedback. All of them will also attend and speak at the Feedback+Jacksonville Summit from March 2-4, 2022 where you can get to know them even better.
Ariadna Godreau Aubert (she/her) – Ayuda Legal Puerto Rico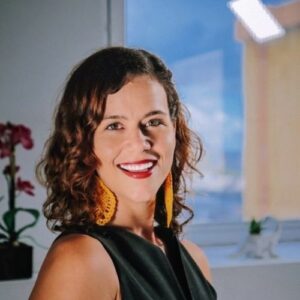 Ariadna Michelle Godreau Aubert is a human rights lawyer. She obtained a JD from the University of Puerto Rico School of Law and a Masters in Law degree in International Human Rights Law at the University of Oxford, UK. Ariadna has worked on many justice initiatives on gender, housing, public debt, and disaster recovery. Ariadna has promoted strategic litigation at local and international levels, technology to increase legal literacy, policy and advocacy strategist, and movement lawyers' organizing.
She is the founder and director of Ayuda Legal Puerto Rico, a non-profit that promotes legal empowerment strategies regarding housing, land, and climate justice. She is a strategic planner and fundraiser for legal empowerment and social justice work. Ariadna has also taught human rights, political theory, and international relations courses at the Universidad de Puerto Rico.
Her first book, which offers a feminist approach to the Island's debt crisis, "Las propias: Apuntes parauna pedagogía de las endeudadas"; was published in March 2018 and is currently being translated into English. Her upcoming book, which is due in fall 2022, is titled Indebted, Unresolved, and Dispossessed: The Impact of Austerity on the Right to Housing.
Chioke Mose-Telesford (she/her) – Corporation for a Skilled Workforce
Chioke Mose-Telesford is the Director of Improving Practices & Outcomes. She brings her skills at innovative problem solving, knack for strategic thinking and coalition building, and deep commitment to supporting and putting the needs of low-wage workers first. Chioke manages CSW's portfolio of work centered on strengthening the capacity of workforce professionals to develop more effective services and policies to increase economic mobility for workers, particularly for workers of color.
Prior to joining CSW, Chioke was the Director of Systems Alignment and Policy at the Mayor's Office of Workforce Development in Detroit. Her work focused on reducing systemic barriers to employment by collaborating with various agencies and organizations to align efforts, developing pilot interventions prior to scaling, and evaluating policy to better support jobseekers. Chioke also has experience in the education sector in New York City, Detroit, and Vietnam, where she focused on college access and completion for first generation students and youth of color. Chioke holds a Bachelor's degree in African and African American Studies from Stanford University.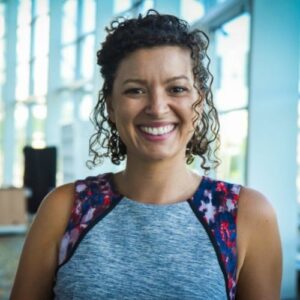 Elaina Mulé (she/her) – Charles Schwab Bank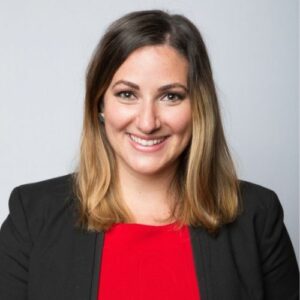 Elaina Mulé is the Director of Community Development at Charles Schwab Bank. In her role she helps plan the Bank's community priority areas, develops strategies to maximize impact in each area, helps measure the Bank's community impact, and collaborates with multi-sector partners to meet community goals. She enjoys focusing on the integration of human-centered program design, client feedback, data/research, and innovative technology to improve decision making about community services and funding.
Elaina has an M.S. in International & Comparative Labor and Labor Economics and a B.S. in Industrial and Labor Relations, both from Cornell University, and was a visiting student in an M.A. program in International Public Policy at Central European University.
Erin Goodman (she/her) – Virginia G. Piper Charitable Trust
Erin co-manages Piper Trust's responsive education, health, and human services grantmaking portfolios. Erin also oversees a number of collaborative efforts and special programs and projects of the Trust. Erin recently served on the Board of Directors of the Arizona Grantmakers Forum.
She has worked in fund development and nonprofit administration for nearly 20 years, serving organizations with missions that span the sector. Erin holds a bachelor's degree in humanities from Arizona State University.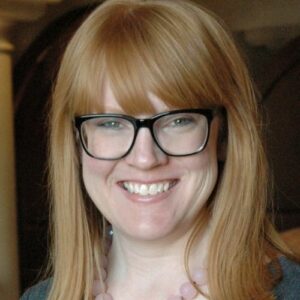 Janet Allen (she/her) – The Community Foundation For Northeast Florida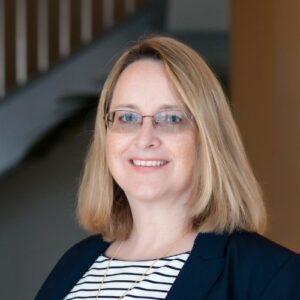 Janet joined The Community Foundation For Northeast Florida in 2016 as part of the Finance Team and recently transitioned to the Programs Team in 2020. In her current role as a Program Officer, Janet leverages her background in data analytics to manage a diverse portfolio of grants with a special focus on early childhood education and aging adults.
Janet came to the Foundation with six years of educational non-profit management experience and eleven years of public healthcare finance experience with the Massachusetts Executive Office of Health and Human Services.
Janet holds a BSBA from Boston University Questrom School of Business, a Management Development Program Certificate from Brandeis University and is currently enrolled in the Diversity, Equity and Inclusion in the Workplace Certificate Program at the University of South Florida.
Jesse Kerstetter (they, them) – Silver Lining Mentoring
Jesse Kerstetter is the Assistant Director of Evaluation at Silver Lining Mentoring in Boston, Ma. Jesse has a career of working with young people domestically and abroad, in formal school settings and various youth programs.
Jesse's current work at Silver Lining Mentoring gives them the opportunity to support youth affected by foster care, the opportunity to build community and nurture leadership opportunities in SLM's Participant Advisory Board, and create feedback loops to develop and support programs for transition age youth.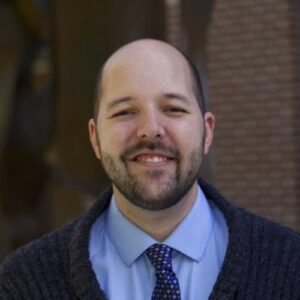 Kelli Rojas (she/ella) – Rose Community Foundation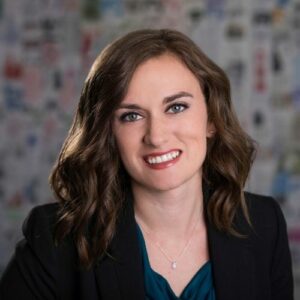 Kelli Rojas is the director of data and operations at Rose Community Foundation. In her role she leads cross-functional operations enabling and enhancing the organization's community impact, policy and advocacy and philanthropic services work, including learning and evaluation, data- and feedback-informed approaches, grantmaking operations, technology and fiscal sponsorship. Rojas came to the Foundation in February 2017 from CSR and corporate philanthropy. Through her decade-long career in the social sector and as a former trainer and consultant, she has worked with thousands of nonprofit organizations, professionals and consultants to build the capacity and resources of the sector.
She has also volunteered as a Boettcher Foundation alumni ambassador and with several organizations focused on welcoming immigrants and refugees. Rojas holds a master's degree in international development, with a focus on nonprofit management, bachelor's degrees in international studies and Spanish from DU. She is an alum of Denver Metro Chamber's Impact Denver program and the CO Nonprofit Social Enterprise Exchange.
Lindsay Church (they/them) – Minority Veterans of America
Lindsay Church is a queer, nonbinary veteran of the US Navy and the Executive Director and co-founder of Minority Veterans of America. Lindsay has nearly a decade of experience rooted in veteran's advocacy and grassroots organizing fighting for a more equitable and just world for minority, underrepresented, and underserved communities.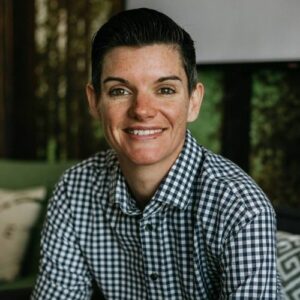 Martine Hippolyte (she/her) – FRESHFARM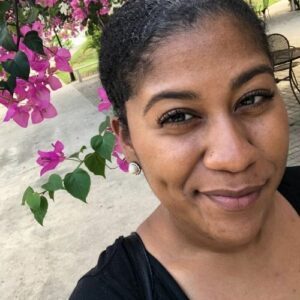 As a Community Engagement & Education Manager for FRESHFARM, a local food systems non-profit based in Washington, DC, Martine Hippolyte remains energized to be leading community engagement efforts that help create a more just and equitable food system.
Martine is primarily responsible for providing leadership and management in the development, planning, and coordination of community councils, outreach, technical assistance, and education programming.
Martine remains most proud of the meaningful and trusting relationships she has built with various stakeholders and think-partners on behalf of her organization and her team.