Listening and responding to feedback is becoming more common among nonprofits and foundations throughout the United States, yet often the voices we hear talking about the power of listening are the same year after year. We know there are others out there doing amazing work that we're not hearing from, and we want to learn from these superstars in the nonprofit and philanthropic space!
Feedback Labs, in partnership with Fund for Shared Insight, is so excited to launch the Feedback Champions Fellowship to support 10 US-based emerging leaders who have demonstrated commitment to listening and acting on feedback in the nonprofit and philanthropic space to become outspoken leaders in the feedback field! Through this one-year fellowship, Feedback Champions will receive training to better understand the feedback field, support and funding to speak at relevant conferences and write articles, mentorship to pursue this work, and a community of feedback practitioners to tap into.
Apply to be a Feedback Champion by January 9, 2022!
The Opportunity
Feedback Labs seeks to identify a diverse set of 10 US-based emerging leaders in the feedback field and provide support as they become feedback champions in the nonprofit and philanthropic sectors. Through the year-long fellowship, individuals will be supported to learn about feedback, its benefits to the sector and how it supports their work. By being part of a broader feedback community, individuals will also have direct connections to experts in the field. All the fellows in the program will have access to the following:
In-depth feedback training through

Feedback Crash Course

;

Six bi-monthly cohort learning talks to dive into topics ranging from good feedback practice to public speaking;

Training and mentorship for communications skills including writing and public speaking;

Connections to the broader feedback community through a personal mentor and other Feedback Champions;

Writing support, publication, and promotion of at least one blog piece focusing on the benefits of listening and feedback to their work;

Speaking opportunities at Feedback Summit+Jacksonville;

Invitations to join Feedback Labs and its members in conference presentations, webinars, and writing opportunities;

Conference ticket and travel support to attend

Feedback+Jacksonville

;

Champions in the nonprofit sector will also receive a grant of $10,000 to their organization to cover their time to participate in Fellowship and to attend and speak about feedback at related sector events;
Selection Criteria 
Feedback Labs is looking to support leaders who have already demonstrated commitment to feedback by incorporating feedback from the constituents in their work. You should apply if you are:
Active as a

feedback practitioner

and have previously incorporated feedback from constituents in your work;

Working in nonprofit or foundation spaces and are

committed to the inclusion

of the end-users in the decision-making process;
Willing to actively participate in making feedback the norm in the social world and promoting feedback among nonprofits.
Feedback Grantee Expectations
Individuals selected for this opportunity will be part of a cohort of growing feedback leaders who will learn from and support each other. Candidates selected to be part of this cohort, you agree to:
Attend the six bi-monthly meetings with your cohort group and actively participate for;

Complete the Feedback Crash Course to gain fundamental feedback knowledge;

Create a blog post about the work you're doing to share with the feedback community;
Attend and speak at the Feedback Summit in Jacksonville, Florida, from March 1-4, 2022 (expenses including conference attendance, travel and accommodations will be covered as part of the fellowship).
Next Steps 
To apply, please complete the application by 11:59:59 ET on January 09, 2022. The application questions are listed below for planning and preparation, but submissions will only be accepted through the formal application.  Applicants selected to move forward in the application process will be invited to participate in a short interview. 
Feedback Labs is not just looking for a fellow; we are looking for a partner in the journey of making feedback the norm in the social good sector. Feedback Labs values collaboration and invites applicants to partner with us in upholding the value of feedback by promoting the inclusion of constituents.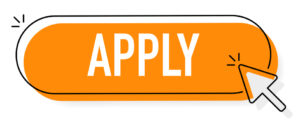 ---
Frequently Asked Questions 
1. My organization is registered in the US, but our projects are primarily outside the US. Can I apply for this fellowship?
Unfortunately, no. Feedback Labs has had previous fellowship opportunities specifically for organizations that work outside of the US. For this fellowship, we are looking for organizations that mainly work in the continental United States.
2. What do you mean when you say you're seeking 'emerging leaders'?
We are looking to select professionals who have some track record of working in either the nonprofit or philanthropic sector, but who are not yet established as known leaders in their field. We're seeking professionals who have demonstrated a commitment to listening and feedback in their work and who are ready to share that with others through written pieces and speaking engagements.
3. I cannot attend the Feedback Summit in Jacksonville from March 1-4, 2022. Can I be considered for the fellowship?
Unfortunately, no. Attendance at our 2022 Summit is a requirement for all fellows.
4. How much time should applicants plan to spend completing the application?
We've designed the applications to take about 1 hour (or less!) to complete. Our intent is not for you to spend a ton of time crafting your answers. We are seeking to understand what you would like to get out of the support and what experiences you bring to the fellowship. We have provided the questions below for review before starting the application.
5. What is Feedback Labs?
Feedback Labs is a US-based nonprofit working to make feedback the norm in aid, philanthropy, nonprofits, and government. You can find out more at www.feedbacklabs.org.
6. When will I hear back about my application?
All applicants will be notified about the status of their application by January 19. The finalist selected for interviews will be sent instructions on the next steps in mid-January, and the final Feedback Champions fellows will be notified by January 24, 2022.
7. Where should I direct additional questions?
Still have questions? Feel free to reach out at [email protected] and he or a member of the team will get back to you as soon as we can!
Application Questions 
*Your answers to these questions must be submitted through the official application here. They are listed below to help you plan.
What is your name? 

What are your preferred pronouns? 

What is your email address? 

What is the name of your organization? 

What type of organization are you representing? (nonprofit, foundation, other)

How long have you been in your current career? 

What knowledge, expertise, experience, or values would you bring as a Feedback Champion? (3-5 sentences)

How do you define 'feedback'?  (3-5 sentences)

What skills are you hoping to improve by becoming a Feedback Champion? (3-5 sentences)

What are you most hoping to learn in your year as a Feedback Champion?  (3-5 sentences)

How would becoming a Feedback Champion further your career?  (3-5 sentences)

One of the benefits of becoming a Feedback Champion is being paired with a mentor. What are you looking for in a mentor relationship? (3-5 sentences)

Is there anything else you would like to add for us to consider? 

If selected for this Fellowship, I confirm that I will be able to attend the Feedback Summit in Jacksonville, Florida from March 1-4, 2022 (the price of your ticket, travel and accommodations will be covered as part of your Fellowship).
Still have questions? Feel free to reach out at [email protected] and we'll get back to you as soon as we can!