---
This year, Feedback Labs made a bold decision. We spent the past 5 years building the reputation around our annual Feedback Summit, and this year, we decided to scrap it.
After our 2017 Summit, we heard that attendees wanted a conference that boasted a greater diversity of voices in the room, specifically more from the Global South and frontline workers. We made a big push to provide scholarships and get some fresh perspectives in the room, but we still fell short.
'Why not get out of Washington and go to where the action is?'
That's what people kept saying. No matter how many new faces, different organizations, or far-flung communities got involved, our conference was still catering to a Washington DC crowd. It was time to change that.
If you've ever hosted a big event, it can be scary to pull the trigger on big decisions. Questions like "Does your keynote speaker resonate with your audience?" "Will that unconferenced time be used well?" and even, "Is your catering healthy and tasty?" can keep you up at night.
But introducing Feedback+, while the biggest decision, was also the easiest. Why? Because it came directly from the feedback of our attendees.
Reflecting on some of our most successful conference moments over the past five years, I'm proud to say that they have all been driven by attendee feedback. Here are three guiding principles we use when acting on event feedback (and don't worry, you don't have to make a decision as big as taking your conference on the road to co-create your event through feedback):
Make it easy for attendees to give feedback. Your attendees have opinions – lots of them! The more you invite attendees to share those opinions, the more they will feel heard and the better your event will be. At the past Feedback Summits, we've provided options for feedback that align with a variety of learning styles. For the entirety of the conference, we hang flip chart paper on the walls around the room and provide Post-it Notes at every table. At the start of the conference we announce these feedback boards and remind people of them throughout the day. At any time someone can leave a piece of feedback, often ranging from "Never lose those breakfast muffins!" to "That panel dragged on too long." Besides the sticky note strategy, we also use an event app that has both a public feedback board and a private channel to message the organizers.

One of our favorite attendee feedback mechanisms is Heart/Delta. We do this exercise at the mid-point of the conference or Feedback Crash Course training session.This is where we gather feedback from attendees on the spot, recorded on a flip chart: what's going well (heart) and what needs to change (delta). At the 2016 conference Heart/Delta we learned that there were too many breakout sessions for folks to choose from just by reading the agenda. By that afternoon, we built space into the agenda for a session highlight reel where the presenters give a 30 second overview of their session before every breakout. Now, we use this trick at every conference and attendees love it. Well guess what? It was born of attendee feedback! The final attendee feedback mechanism is pop-ups. At the end of every day of a convening, we ask attendees to stand up in plenary and share what's on their mind. And of course, attendees always have the option to email us.

Respond to quick fixes immediately. Making feedback an easy process also means that your attendees will have an expectation for action. Of all the core principles of a good feedback practice, I think the most important when it comes to events is making sure that you don't bury any of that feedback under the rug. Remember: If someone's shared it, it's important to them! When you use any of the tactics above, that feedback is visible.

But often, when the feedback isn't shared publicly, it can be the most personal, and the most important to respond to. At the end of day one at last year's Summit, we got feedback that the lack of an all gender bathroom can be scary and unsafe for many trans and non-binary people. First thing on our agenda the next morning was making some signs that labeled single stall bathrooms as "all gender" and, since it wasn't by the men's and women's rooms, plenty of arrows directing attendees there. This feedback is part of a bigger DEI conversation that Feedback Labs continues to have as we plan our events, but in the moment, we wanted a simple quick fix that could address the core issue at hand: providing a safe and comfortable environment for all attendees. We were grateful that an attendee spoke up and gave us feedback about the restrooms to help us get there.

Keep your attendees in the loop. Closing the loop can't always be done from one day to the next. At the end of every event we host, we send out an NPS survey asking, "On a scale of 0 to 10, how likely are you to recommend the Feedback Summit to a friend or colleague?" followed by "Tell us a bit more about why you chose [X score]." The quantitative ask is a simple, quick way to understand how our attendees felt about the event and its value to them overall. The verbatim response that follows gives us deeper insight into why these individuals are promoters of our event, neutral about it, or are detractors. And with that information, we're armed with the long term changes we really need to make for the event itself to be a success, but more importantly so the event continues to be useful to our community.

Both the numerical and verbatim feedback can tell you interesting and important information. Last year, our NPS score was 71 – the highest we've had of any Summit – telling us we'd been successful at responding to feedback from previous years and improving the event experience. However, if we'd just celebrated with that, we would have missed some golden ideas that ultimately led to Feedback+. So how do we capture and act on all that feedback data? We like to use a simple "What You Said, What We'll Do" methodology. For example:

What You Said: The summit is very much US/DC focused, with little inputs or even little discussion about the reality of feedback in developing countries.
What We'll Do: We're moving out of DC and going to where the good feedback action is!
What You Said: In 2019 I'd love to see the Summit go from "conference" to "movement working session."
What We'll Do: At Feedback+San Jaun we'll be hosting LabStorm Site Visits: all attendees will head out to local organizations and collectively problem-solve a feedback related challenge.
Attendee feedback can be a touchy subject – you've invested a lot of time and thought into making your event the best it can be and it can be frustrating when attendees point out problems that you can't address immediately. But, even if there's feedback you can't act on right away, the "You Said, We Heard" approach lets your attendees know you heard them and that their feedback matters. You might know best how to plan your specific conference, but your attendees know best about their experience of it. Listen to their ideas, and you'll be able to take your conference to the next level!
---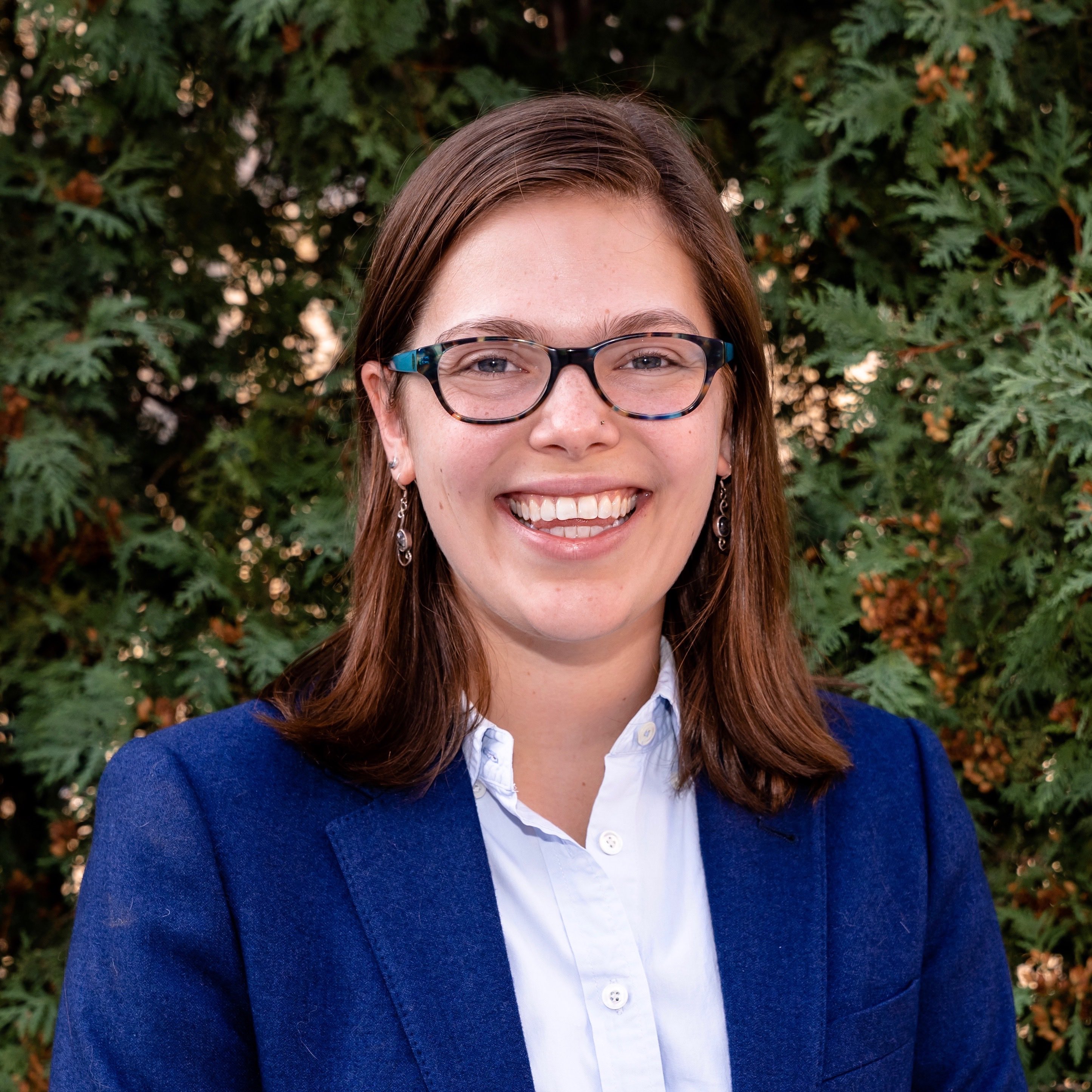 Meg VanDeusen is FBL's Senior Manager of Operations and Finance. Meg oversees the admin, finance, and day-to-day operations of the Labs and manages the community pillar, including the annual Summit and bi-weekly LabStorms. After graduating from the University of North Carolina as a Morehead-Cain scholar with a B.A. in Anthropology and Women's Studies, Meg spent two years working in education systems abroad. She likes to think about how classroom engagement strategies translate into the feedback field and the role that listening plays in the co-creation of development programs. In her spare time, Meg can be found experimenting with new recipes, hosting events as a member of the UNC Pride Alumni Board, on hiking adventures with her Venture Crew, or playing with her cats.