---
It cannot be disputed any longer: citizens' participation in governance is vitally important. Integrating citizen voice into decision-making practices has established a feedback framework between citizens and development practitioners. Through several years of engaging citizens in our projects (in everything from prioritizations to budget allocations), we know that there is still a long way to go in eliminating feedback barriers. In the county of Elgeyo Marakwet in Kenya, we have been working to overcome one of those challenges: project management.
As desirable as the feedback may have been, citizens and officials alike were finding it hard to implement effective practices due to a lack of technical training, skill, and understanding. At the end of the day, citizen engagement exercises simply required too many documents. We knew that there must have been a way to get equal (or better!) results without putting too much of a burden on either citizens or officials. We have adopted the following 3 procedures, which we believe can yield tremendous results in addressing feedback barriers in project management.
Simplify Citizen Engagement Documents. A lack of technical understanding often makes it hard for citizens to participate effectively. When presented with details about costing, procurement, and evaluation, many citizens cannot make sense of the information. This leads to serious resource misallocations, which can create vulnerability for malpractices down the road. To address this, citizens need to be guided by simplified templates. Easily-digestible documents can provide them with a means of monitoring the implementation and costs of development projects. From there, they can provide contextualized feedback.
Ensure Inclusivity in Project Management Frameworks. Citizen participation should not stop at the prioritization and budgeting stages. Their involvement must continue into the management aspects of the projects. To achieve this, we have established Project Management Committees (PMCs), composed of members of the community and technical officials from the government. The community members are nominated by their peers, and the government representatives simply ensure that technical compliances are being met. PMCs empower citizens, as well as lay down the seeds for sustainable projects. When the project is complete, community members of the PMCs remain in the area, monitoring the use and misuse (if any) of resources.
Institute an actionable evolution system. Through the years, we have noticed that feedback barriers commonly arise around the technical aspects of project implementation. Because many of the assessment tools used by officials are complex, citizens find themselves on the outskirts of discussions regarding resource usage, budgeting, and design strategy. These instances stunt sustainability. But an easy solution exists. Designing technical tools and indicators that are easy to understand takes some time, but goes a long way. When easily accessible tools are provided to PMCs that are invested and representative of the community, they become even more powerful.
If a trustworthy relationship between citizens and development practitioners is to exist, community aspirations must be reconciled with technical considerations. Building a culture of trust will lead to projects that are informed by valuable feedback, and citizens who have the ability to continue the work long after their government partners have moved on.
---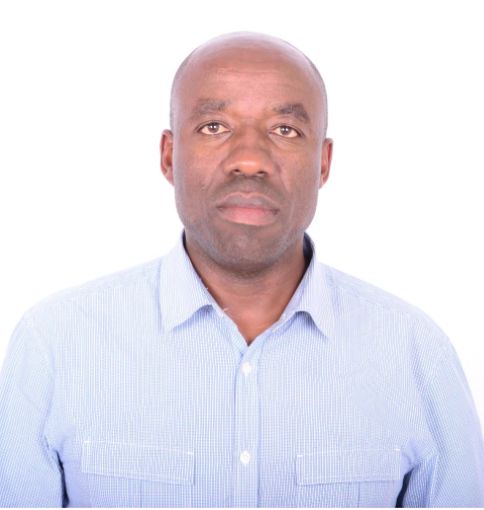 John Maritim has served for more than a decade in the public sector as an Economist. He is currently the Director of Economic Planning, Elgeyo Marakwet County, Kenya responsible for leading, coordinating and facilitating economic planning, policy formulation and budget preparation processes. His passion to integrate citizen inputs and incorporate best practices from other development actors for appropriate governance was borne out of his desire to institute acceptable, open, participatory, inclusive and sustainable culture in the development process.
John holds a Masters degree in Development Economics from the National Graduate Institute for Policy Studies (GRIPS), Tokyo, Japan and a Bachelors degree in Economics from Moi University, Eldoret, Kenya.