Alexis Banks, Root Change | May 28, 2021
---
To what extent do you feel that you are meaningfully involved in decisions around the activities you participate in? How comfortable do you feel expressing your views when you disagree with our ideas or actions? Do you trust that we will listen to your feedback and use it to improve our relationship?
---
These are just a few of the powerful questions that our partners are asking their constituents around the world. Recently, Root Change has had the exciting opportunity to support our partners and programs–Segal Family Foundation, Children International, the USAID-funded Youth Excel program, and more–with rolling out Constituent Voice (CV) feedback loops to understand constituents' perceptions, identify opportunities to strengthen relationships and improve programs, and co-create solutions.
The CV approach collects feedback using the Net Promoter Score (NPS), a rigorously tested measure for customer satisfaction and loyalty that emerged in the private sector. Despite its origins in the for-profit space, NPS has been used in the social sector as a signal for relationship strength, to improve programs, and boost outcomes. The NPS approach has been promoted by sectoral leaders such as Feedback Labs, the Fund for Shared Insight, and Candid, among others.
How does it work?
The Net Promoter Score was originally developed using the question "How likely are you to recommend [company, organization, or program] to your friends or colleagues?" Respondents answer on a 0 – 10 point scale, where 0 is negative and 10 is positive.
Responses are grouped into three buckets: positive, neutral, and negative. Research has found that those who answer 9 or 10 are positive, 7 or 8 are neutral, and 0 – 6 are negative.
To calculate the Net Promoter Score, we subtract the percentage of negatives from the percentage of positives.
Net Promoter Score = % of positives – % of negatives
In our work, we've applied this analysis methodology to other questions about trust, decision-making, leadership, mutuality, such as:
Are we providing the help and support that you and other young people need most?
To what extent has this program enabled you to strengthen your work and grow?
Why Net Promoter Score?
We use the NPS approach in our feedback analysis because we've found that it addresses the courtesy bias that can exist within donor-funded programs, provides a useful visualization to drive meaningful dialogue, and offers a clear signal of constituent satisfaction.
Address Courtesy Bias
Social impact organizations seeking to collect feedback from their constituents are at risk of encountering a 'courtesy bias'–the tendency of respondents to inflate their responses in an effort to avoid offending the organization providing them with services, funding, or support. Based on her experience working with Keystone Accountability in Tanzania, one researcher found that the Net Promoter Score "is a great way for neutralizing the courtesy bias. Empirical evidence shows that people giving ratings in the middle or just above the middle of the scale are normally understating their dissatisfaction. The converse is not shown to be true. Those giving lower scores are not understating their satisfaction."
Provides a Useful Visualization to Drive Meaningful Dialogue

The NPS visualization is a powerful tool for dialogue. It makes visible the otherwise hidden concerns or dissatisfaction that might exist within a group. We almost always start a dialogue by asking "Does anything surprise you about the results?" and inevitably, someone responds "I'm surprised to see that there are so many negative responses." This opens the door to an important conversation about why some people might be dissatisfied with this experience and what changes we can make to address those concerns. There's no finger-pointing. Instead, we get to explore together "why might someone have responded that way?" and "what do you think we could do to improve?"
Offers a Clear Signal of Constituent Satisfaction
The NPS is especially useful for evaluating relationship strength and constituent satisfaction over time. Ideally, we aren't just collecting feedback, we're discussing it, course correcting, and following up to get more feedback. Using NPS, we can see if constituents are moving from red to yellow, to green as we seek to incorporate their feedback and ideas into programmatic decision making.
---
More about the author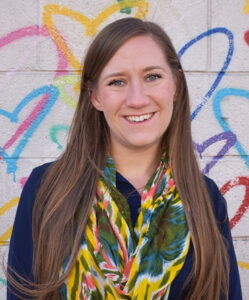 Alexis Banks is the Senior Program and Communications Manager at Root Change where she works with their global partners to share learning and advocate for approaches to development that put power in the hands of local communities. She pioneered Root Change's "Thinking and Working in Systems" blended learning course and supports user testing and development for our online social network analysis and feedback platform, Pando. Alexis helps partners design and launch network maps and Constituent Voice feedback loops and facilitates inclusive analysis of local systems. She also facilitates organizational transformation initiatives. Alexis got her start at GlobalGiving, where she managed virtual and in-person training and monitoring and evaluation for thousands of community-based organizations around the world. She has since consulted with numerous U.S. and South African nonprofits. Alexis studied international development, political science, and leadership at American University and completed her MBA at the University of Cape Town. Off the clock, Alexis and her husband, Brian can be found at a brewery in their lovely hometown of Hyattsville, MD or scouring the globe for their next great adventure.
---
More about Root Change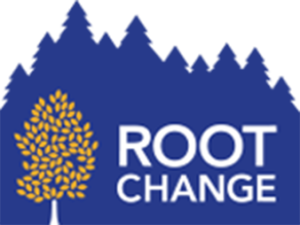 Root Change is an international organization working to ensure that communities and local organizations have the skills and connections needed to set their own development agendas and contribute leadership to their social sectors. We partner with organizations and networks around the world to build strategic relationships and develop ways of working that contribute more intentionally and systemically to development goals. A belief in the power of communities and civil societies to determine their own paths toward economic and social justice guides our approaches to local system strengthening and organizational capacity building. Learn more at rootchange.org.