---
With an uptick in global hunger during the COVID-19 pandemic, many families are more worried about providing nutrition for their children than they are about the virus itself. I've seen this dynamic play out in my work on the frontlines of nutrition support in Mexico. 
I work for Organismo de Nutricion Infantil (ONI), an organization that has worked in Mexico for over 60 years to prevent and rescue children from malnutrition. We train families on nutrition, provide food supplements, and do regular checkups with at-risk children to ensure that they are getting the nutrition they need to grow up strong and healthy. Much of our work is in-person, including check-ups, consultations, and food delivery. When COVID-19 hit Mexico, that all changed.
First, we faced the need for social distancing. Over the course of a few days, we had to reinvent our programs to eliminate or reduce in-person contact. We had to redesign our check-ups to align with social distancing measures, and advocate for ourselves to the government to prove that we are an essential service. Some of our own team members were infected in the virus, so others had to jump in and fill in for them to keep our projects open. Those who were still able to work focused on safely delivering food to indigenous communities so that community members wouldn't have to come into the city and risk catching the virus. We adapted quickly in order to supply our essential service safely.
Then came the feedback from the community: They needed financial support.
Typically, we offer nutritional supplements to families for a small fee. The families that are in the most need get their fee waived. All of a sudden, in the thick of the COVID-19 pandemic, most of the families we serve asked for a fee waiver. We realized that this pattern had to mean something. We reached out to families and asked why their financial needs had increased, and we heard the same story time after time: parents had made their living selling goods at large outdoor markets. With social distancing regulations in place, the markets had closed and parents were suddenly out of work.
This was feedback we could not ignore. We care deeply about the families we serve and the wellbeing of their children, and they had made it clear what they needed from us to get through the pandemic. Though this financial challenge was new for us, we pivoted quickly to address it.
We started with a new GlobalGiving campaign to raise money for nutritional complements. We promoted the campaign as a way for donors to give a week of nutritional supplement for a child. We followed with a social media campaign to actively engage donors. Then we got on the phone. We called every single donor and told them about our dilemma with the wave of requests for free supplements. Half of the donors agreed to help the cause. Many donors themselves were struggling during COVID-19, and asked for alternative ways to help. We forged some new business partnerships and found ways for them to donate skills and time so that they could feel included in the cause. All in all, we raised enough money to supply free nutritional supplements to many of the families in need.
We have been working in the community for decades and are trusted by community members. In turn, we trust them. We asked families to be honest with us about their financial situation, and told them that those who had no income at all would be prioritized for fee waivers. Of course, this is a hard conversation to have, but our trusting, mutual relationship with the community made it possible. Coming out of these conversations, we distributed 1,600 free supplement endowments to 400 children in the families that were most in need.
In a time of complexity and change, community feedback helped us prioritize.
Families made it clear that they had a new need in this exceptional time, and we adapted our strategy to serve that new need. This whole process has shown us how much community engagement matters – whether it was organization staff coming up with creative ideas to adapt our operations, or donors offering new ways to help, or families being honest about their financial situation. As the pandemic continues to unfold, we will help families get valuable nutrition by listening and being flexible based on what they say. We are ready to try new things to support the communities we cherish.
---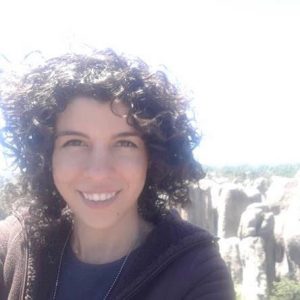 Ilse Garibay manages donor relations at Organismo de Nutrición Infantil, A.C. (ONI) the oldest non-profit in Jalisco, México. Through their nutrition and educational programs, ONI has helped children between 6 months and 6 years old that suffer or are at risk of undernourishment or obesity for over 65 years. Ilse is proud of how the organization has progressed, and the fact that ONI now reaches pregnant women in order to improve prenatal nutrition.
Through transparent communications, Ilse builds relationships with donors, listens to donor feedback, and adapts donation campaigns based on current needs. In her previous role at the organization, her work was focused on ensuring that ONI project proposals were created hand-in-hand with local indigenous communities. In both of these roles, feedback has truly been the core of her job! As a 2019-2020 Feedback Fellow, she is looking forward to sharing her advice and best practices for working with indigenous communities and learning from other Fellows best practices, past mistakes, and advice about how to best respond to emergencies.