---
Its smell brings back fond memories. Its offer is a sign of love. Its taste is the symbol of an entire culture.
Yes, I'm talking about food! But why am I talking about food on the feedback blog?
It turns out, we can learn a lot about feedback from the food industry. The food industry has created innovative and transparent solutions to support feedback from diners across the world. Many restaurants and businesses rely on rating apps such as Yelp, Zagat, as well as Google reviews to promote sales and credibility. From Yelp check-in discounts to Michelin Stars and recommendations, the food industry has several tiers of utilizing feedback to influence consumer decisions and sets a strong example for customer feedback practices.
As the Product Strategy intern at Feedback Labs this summer, I have directly worked on tools and trainings that teach organizations how to build effective feedback loops with their constituents. In doing so, I have developed an understanding of how important it is for organizations to build community trust, facilitate mutually beneficial dialogue amongst various groups, and act on feedback to improve their services (even if it means doing a little extra work.) I see a connection between feedback in non-profits, philanthropy, aid and governments, and feedback in the world of food culture!
The food industry's accessible and honest feedback collection can be used as a model for constituent-focused organizations to follow in their own feedback practices.
Here are three things that I believe social good organizations can learn from the food industry when it comes to feedback:
Accessibility. It's easy to write a restaurant review. Within the food industry, platforms such as Yelp and Google Reviews are accessible to anyone with Internet access. Accounts can be created through various registration processes, including immediate connection to social media accounts like Facebook. Once registered, individuals are able to rate their satisfaction using a one to five star scale as well as expand upon their review with open text.
The process is easy and open ended, so it's a low lift for any customer to leave a review. In the social sector, feedback facilitators need to ensure that the process is both easy to understand, administer, and fulfill. By planning ahead for any potential obstacles (such as Internet access, cost, or language), organizations can make the feedback process a breeze for constituents.
An example of an accessible platform in the nonprofit sector is Great Nonprofits, the largest free and community-based review site for nonprofits. To date, GreatNonprofits has crowd-sourced over 200,000 reviews of approximately 20,000 social programs submitted by any individual who has used their services.
Incentivization. Why bother writing a review? According to the Incentive Theory of Motivation, humans psychologically tend to base their behaviors off of gaining reinforcement and/or avoiding punishment. Incentives are one way to motivate quality feedback, whether it's feedback on a dinner experience or a social support program. The food rating industry often uses incentives to get high-quality, useful reviews from consumers. One example is the Yelp Elite Squad. According to the Yelp website, "The Yelp Elite Squad is our way of recognizing people who are active in the Yelp community and role models on and off the Yelp site. Elite-worthiness is based on a number of things, including well-written reviews, high quality photos, a detailed personal profile, and a history of playing well with others." This is an example of a tiered system based on membership time and activity, with "Gold Elite" and "Black Elite" badges that can be achieved after 5 and 10 years, respectively, of membership. Not only is there the incentive of status, but also perks such as exclusive events and interaction with business owners.
Though the world of nonprofits and aid is different than the restaurant scene, incentives should still play a role in encouraging and reinforcing feedback.
Feedback Labs has noticed the value of incentives and begun to implement them into our Crash Course. Throughout the course, we ask for feedback, rapidly implement it, and report out in a "what you said and what we did" section during the following module that notes any changes we made based on the participants' feedback. Seeing that their feedback leads to meaningful changes incentivizes participants to give even more detailed feedback the next time. Trust, accessibility, transparency, and actual deliverables based on feedback can be used as an incentive for constituents to voice their opinions in the unique nonprofit environment.
Transparency. While Yelp, Google Reviews, and Zagat may be different platforms, they are all united in their dedication to transparency in user experiences. All levels of ratings, whether 1 star or 5 stars, stay public on businesses' pages and individuals' accounts. Businesses are also able to voice their updates, opinions, and concerns through their ability to comment on individual reviews, answer user questions, and edit the information on their page as needed. While there have been cases of restaurants removing negative reviews or posting fake positive reviews, these platforms have been dedicated to balancing the delicate line in feedback of monitoring for suspicious activity while actively empowering individuals/businesses. This practice of transparency can be found in the nonprofit Streetlives, an organization that serves New York's homeless population by creating a platform to help others make informed decisions about which services and centers the community wishes to use. Small And Micro Enterprise Promotion Service (SMEPS) in Yemen is also known for their transparency and openness to sharing critical feedback from their programs.
Nonprofits everywhere can follow the food industry's lead and embrace the transparency through open feedback forums.
The food industry utilizes accessibility, incentivization, and transparency to foster community-driven feedback that bolsters restaurants and businesses and improves the customer experience. Through my summer experience at Feedback Labs, it has become clearer to me that these practices are needed in the nonprofit sector too. As we innovate our feedback practices for social impact amidst the uncertainty of the COVID-19 pandemic, there is some fun inspiration on the horizon. Let's embrace learnings from the food rating industry. It is time for organizations to channel their inner foodie, and build five-star relationships with the communities they serve.
---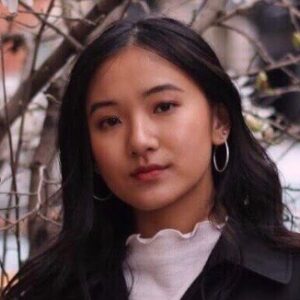 Sophie is the Product Strategy Intern for Summer 2020, where a few of her tasks will be to further develop existing tools for feedback such as the Crash Course as well as create new training modules for remote learning. She is a rising junior at Wellesley College majoring in International Relations and minoring in Psychology, with focuses in East Asia relations and Cultural Psychology, respectively. Working with nonprofits such as the YWCA in her high school and early college career, she has developed a passion for community-based activism and an understanding for the various ways where feedback loops can be further explored in the nonprofit sector. In Boston, she is active in her school's Asian Student Union, Agora Society (Political Organization,) Class Council, as well as the intercollegiate Delta Psi Sigma Sorority. In her free time, she enjoys cooking and baking, as well as watching historical baking videos on youtube.