---
Day 2 of Feedback+San Juan was full of invigorating conversations, difficult questions, and heartwarming moments. 
With so many sessions and activities packed into one day, we need a bit of a recap. Ready to rewind on day two of Feedback+San Juan?
Feedback Fellows kicked off the day with breakfast Affinity Tables. Pasquine Ogunsanya brought together attendees for a conversation about investing in girls and women to stop the spread of HIV/AIDS; Muhammad Rayhaan Ismail Sooliman held a conversation on navigating stakeholder relationships in disaster relief; Ilse Garibay spoke on her experience working with children and building relationships with their parents for better programs; and Sanjay Fernandes gathered a group to discuss the big question: how can we change the world together?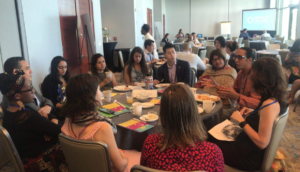 Puerto Rican mayors Julia María Nazario Fuentes of Loíza and Bernardo "Betito" Márquez of Toa Baja brought the conversation back to the local context in their opening session. They discussed what listening looks like in local government and how government entities can reimagine listening to constituents with candor.
Hoy con @FeedbackLabs y @betitomarquez en @laconcharesort trabajando juntos con las organizaciones sin fines de lucro. @presenciapr @DeTodoCarolina @WMDD1480AM @primerahora @Metro_PR @VoceroPR @ElNuevoDia @NoticentroWAPA @TelenoticiasPR pic.twitter.com/RSdSNyz2PC

— Julia Nazario Loíza (@JuliaLoiza) February 27, 2020
The morning breakout sessions explored the Feedback+San Juan themes of innovation, identity, and shifting power across the fields of education, government, and international development.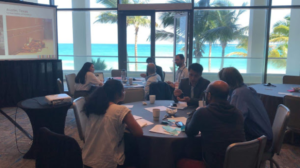 Should *everything* be co-designed with stakeholders? How do we know which stakeholders to include, and when? How can we manage tricky power dynamics?

Thanks to all who came to our #FBLSummit session to grapple with these questions and embrace the complexities of collaboration! pic.twitter.com/mKO1kVyZaj

— Reboot (@theReboot) February 27, 2020
At this session led by our Knowledge & Innovation team, participants brainstormed how to better close the feedback loop in OGP commitments from South Cotabato, Philippines to Austin, Texas. #FBLSummit pic.twitter.com/wnVcT8zPWq

— Open Gov Partnership (@opengovpart) February 27, 2020
We share what makes Goal Mama successful at #FBLSummit.

????Nurse & Mom Informed Design ????Collaborative Partnerships
????????Authentic Listening

@FeedbackLabs @ayogo @Hopelab https://t.co/y8EiweGcgO

— NFP (@NFP_nursefamily) February 27, 2020
For lunch, attendees gathered in the atrium for a conversation on how we can reimagine listening.  At each table, attendees dove into intimate conversations about how listening and feedback have impacted their lives, and we heard from Eva Nico from Guidestar by Candid and Yessica Cancel from Pace Center for Girls' work to reimagine listening to constituents. Meaningful connections were made as we enjoyed the warm breeze and delicious food.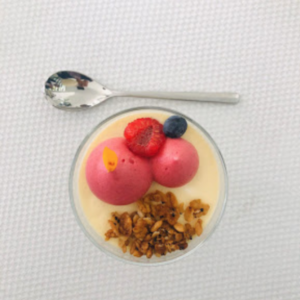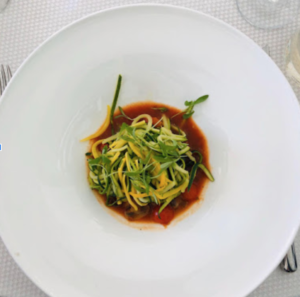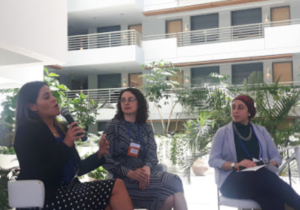 Eva Nico @CandidDotOrg on new "How We Listen" self-assessment. "We had to complete How We Listen ourselves before we put it out there. It's about being more intentional and systematic about how we do this work of listening." #FBLSUmmit pic.twitter.com/bY6J36LwtQ

— Fund for Shared Insight (@4SharedInsight) February 27, 2020
Afternoon breakouts explored challenges—and solutions—for implementing feedback in a variety of contexts. Attendees enjoyed conversations about the ways that feedback can improve and build relationships between organizations and constituents.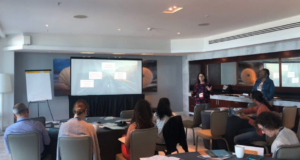 At past Feedback Summits, attendees told us that they would like more tips for actionable, useful tools and techniques they can employ to improve their feedback practice at their own organizations. In response, Day 2 of Feedback+San Juan ended with a series of lightning talks and a panel on feedback tools to support each stage of the loop (buy-in, design, collect, analyze, dialogue, course correct). We heard from Benny Samuels of Nurse-Family Partnership moderated a session featuring Juan Antonio Gonzalez of Resurge, Melinda Tuan of Listen4Good, Damian Hajda of Social Suite, Louis Bickford of Memria, Stephen Meyer of Viamo, and David Bonbright of Keystone Accountability. The tools panel closed off with a lively discussion, engaging questions, and plenty of laughs!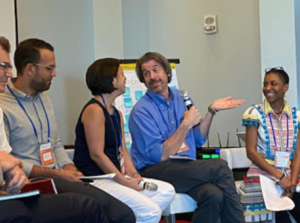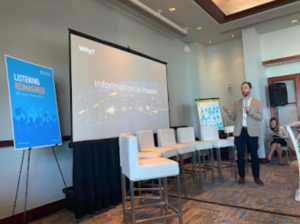 " Feedback systems are truly accountability systems" @davidbonbright @Keystone_Acc #FBLSUmmit #PuertoRico pic.twitter.com/7bM9LoGe73

— Benny, Project Style (@Morena1017) February 27, 2020
Session on tools and techniques including @MelindaTuan and moderated by @Morena1017 in progress. #fblsummit #CloseTheFeedbackLoop pic.twitter.com/PtLK1nnOad

— Fund for Shared Insight (@4SharedInsight) February 27, 2020
To celebrate another great day of listening reimagined, attendees gathered after closing for dine-arounds in the city. They dove into conversations about art and social change, as well as listening to youth. We were thrilled to see the energy coming out of today and are looking forward to wrapping it all up tomorrow.