---
The 2018 Feedback Summit began, as it often does, with a flurry of excitement and energy as attendees filtered into the Main Hall, balancing muffins on the rims of their coffee cups and exchanging warm greetings with old friends and new acquaintances. Many are quick to notice and remark that the Summit is different from many other conferences — not only more intimate, but more innovative and experimental.
This year, Feedback Labs pushed the boundaries of conventional convening even further.
After the morning plenary, attendees could participate in one of six LabStorms — a unique, collaborative brainstorming session designed to help an organization wrestle with a specific feedback challenge.
LabStorms are one of Feedback Labs' most successful programs – usually hosted at the Open Gov Hub and attended by members of the Feedback Labs community or others interested in the topic under discussion. It begins with the host organization's presentation of an idea or challenge, followed by a discussion during which audience members pose questions and offer concrete, actionable suggestions to the presenter.
Not too revolutionary, right? Right. The LabStorm's simplicity is one of its most powerful features. But, what distinguishes a LabStorm from a typical brainstorm are the ground rules:
Chatham House Rules. "Participants are free to use the information received, but neither the identity nor the affiliation of the speaker(s), nor that of any other participant, may be revealed." This establishes trust and creates an environment for open, honest sharing.
Rally around the presenter. Participants are encouraged to focus their questions and comments on the speaker, rather than slipping into a tempting monologue of their personal experiences with a similar problem.
At the Summit, I had the honor of facilitating one of the LabStorms. I witnessed, in one hour, the power of deep listening, of asking open and honest questions (to borrow language from the Center for Courage and Renewal), and of supporting one another in an atmosphere of mutual respect and trust. What struck me was how easy it was to introduce and enforce the ground rules. This was facilitated, to some extent, by the nature of the feedback community. Some of the participants knew each other from previous work or Summits, and all had gathered with the same commitment to using feedback as a tool for advancing their objectives and improving the quality of their work.
That significant advantage notwithstanding, the success of the LabStorms revealed to me that we, as a community of practice and perhaps even as a species, are craving opportunities for deeper and more meaningful connection with one another. Participants embraced the ground rules willingly and gladly. They seemed eager to try a new way of communicating and problem-solving. The earnest trust and compassion was palpable.
That trusting environment makes it possible for presenters to embrace the – sometimes uncomfortable – feedback. JourniMap's LabStorm in 2017 highlighted feedback from the community that their prototype wasn't ready for prime time. Instead of plowing ahead anyway, founder John Corrigan used his LabStorm experience to wrestle with what the JourniMap application needed to do to serve its clients best. As a result, the newest version of the app launched out of beta at the 2018 Feedback Summit.
The LabStorms also brought a sense of immediacy and purpose to our presence at the Summit.
LabStorms expose the challenges of using feedback and closing feedback loops in a way that panels and workshops cannot.
At most conferences, attendees passively receive information from "experts," but a LabStorm elevates the voices and wisdom of the collective, with the presenter in an unusually vulnerable and dependent position. It is rare in life, to say nothing of professional settings, to have one hour of undivided attention from a group of peers whose sole objective is to help, support, and encourage you. This is exactly what LabStorms provide.
On the eve of Feedback Labs' 100th LabStorm, I am filled with excitement at the potential this kind of forum has to change how we work with one another to tackle our most complex problems.
At the Summit alone, the LabStorms addressed issues ranging from homelessness to monitoring public procurement to using internal feedback to shape organizational culture. My hope is that conversations like these will continue to become more common across a wide range of organizations and industries. In practicing this approach, perhaps we will become more capable agents of change in our own right, and a more uplifting community as a whole.
---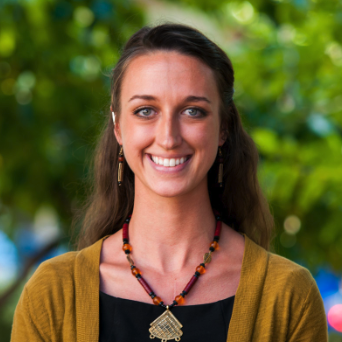 Rachel Leeds is an international expert with more than eight years of experience in sub-Saharan Africa, Southeast Asia, and the Caribbean. Her work has ranged from conducting research on gender in post-conflict areas to managing multi-million dollar health systems strengthening programs to facilitating workshops and trainings on topics such as behavior change, design thinking, and systems thinking. She is currently pursuing her Masters in International Development Policy at Georgetown University.