---
Homelessness is a complex problem. In New York City alone there are 128,000 people experiencing homelessness and another 4 million are living below the poverty line. A wide range of city and nonprofit service providers work to provide social services – shelters, food, medical care, street missions – but they are are fragmented and nearly impossible to navigate.
Customer satisfaction is not a driver of social service delivery, and there are few mechanisms in place to capture feedback from the individuals who are participate in these programs.
Enter Streetlives. This team, operating out of Civic Hall in NYC, is developing a mobile platform where individuals experiencing homelessness can "find what they need and share what they know." Given that 85% of homeless individuals have, or have access to, a smartphone, Streetlives is reimagining service delivery by taking a holistic view of service demand, betting that usage and satisfaction rates will help improve the quality and efficacy of social services.
Essentially, Streetlives is a "Yelp" for homelessness services – users rate their experience, make comments on the conditions and their treatment, and look to others' reviews for insight. Homelessness service organizations have conventionally not been customer satisfaction driven (not because they haven't wanted to be, but often due to factors like funders mandates and a lack of feedback data); much like restaurants responding to Yelp reviews, the Streetlives platform would provide service organizations with real time feedback, allowing them to debug their services with less guesswork.
Streetlives aims to connect services providers, government officials and perhaps even funders with the kind of first-hand feedback data that could and should be driving improvement in services.
In this LabStorm, a range of individuals from homelessness service providers in New York, as well as from the Feedback Labs network, sat down with the Streetlives team to brainstorm solutions to some of the tricky problems of collecting and distributing feedback across diverse sets of stakeholders.
Everyone can use this feedback. Streetlives exists to serve the homeless population of New York, making the platform useful to making informed decisions about which services services and centers those individuals wish to use. But the feedback is also useful for frontline service providers to iteratively adapt and perfect their services and as a way to benchmark the service providers' performance against aggregated client satisfaction data. Both providers and government officials can use this data to explore the demand for services by target geographies and demographics.

This data can – and must – be both qualitative and quantitative. Streetlives found that people eagerly agreed to be interviewed about their experiences, and given the the countless uses of this feedback for every stakeholder, the next step was determining what should be measured, what's put online, and the impact goals of each metric. For example, use participant feedback to create a map of where various service providers exist throughout the city will benefit all stakeholders.

With such high need in NYC – 60,000 individuals in shelters and another 2-3,000 on the streets- nonprofits have stepped up to the plate to provide additional services, including food, shelter, medicine etc. Because much of these services are privately funded, a coordinated accessible database of services is tough to build and maintain. By removing the data collection burden from service providers and actively seeking feedback from users of these services themselves, Streetlives could construct a more complete map of where each service exists in the city.

Start with getting users, then examine the ROI. Labstorm attendees agreed that Streetlives's feedback would be transformative, and as the "Yelp for homelessness services," the first step is unlocking the platform's possible uses. A strategy similar to Yelp would require focusing on onboarding users, and making their experience functional and reliable.

Yelp's success wasn't in making restaurants better; it was in helping diners make more informed choices. A recent study shows that in Portland, gaining a Yelp star equates to roughly 9% more revenue – but this kind of power to force improvements in quality or face angry Yelp reviewers did not happen overnight. LabStorm participants accepted the realistic constraints on service providers to adapt and improve their programs, but still believe that, even with user mobility and choice issues taken into account, user feedback can eventually act as an important lever in driving improvements to services.

Third party collection builds trust. Frontline service providers are eager to have a source of feedback from the people they serve, and Streetlives platform provides a valuable service of collecting, organizing, and comparing feedback for them. However, there is a danger that the feedback received points to problems that the cash-strapped frontline organizations can't immediately address.

How can Streetlives give service providers useful feedback without placing the burden of responding to feedback on frontline organizations or low-income individuals? Streetlives plans to review the feedback together with service providers, and establish a process for determining what works for their clients. They are careful to promote public trust between all stakeholders involved in the platform's feedback, and position the platform as a mechanism of "service improvement."
The whole ecosystem – funding streams, service providers, city offices, and the homeless population – can benefit from Streetlives feedback, and LabStorm participants explored what the possibilities and pitfalls of starting a platform in such a complex environment look like. What do current stakeholders have, and what do they need, to close the feedback loop? Do you know other stakeholders who could close loops based on this feedback? We'd love to hear from you in the comments below or by emailing us at [email protected]. Check back here on the Feedback Labs blog to follow Streetlives' progress!
---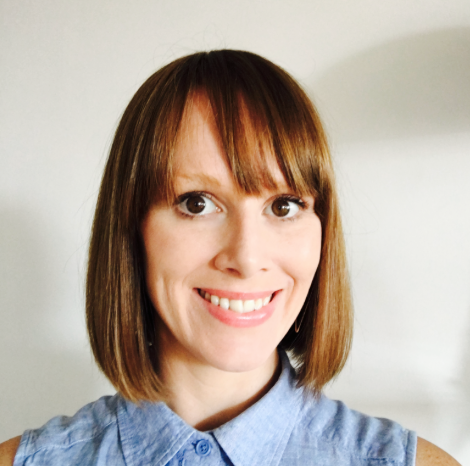 As a policy, digital strategy, and marketing professional, Liz has dedicated her career to building a more sustainable and inclusive community. Specializing in civic technology, she works at the junction of the nonprofit, government and business worlds on issues such as homelessness, family violence, mental health and sustainability. She believes that we work best when we work together. Liz is currently the Project Manager of Streetlives and Entrepreneur in Residence at New York civic technology hub, Civic Hall.
---
LabStorms are collaborative brainstorm sessions designed to help an organization wrestle with a challenge related to feedback loops, with the goal of providing actionable suggestions. LabStorms are facilitated by FBL members and friends who have a prototype, project idea, or ongoing experiment on which they would like feedback. Here, we provide report-outs from LabStorms. If you would like to participate in an upcoming LabStorm (either in person or by videoconference), please drop Sarah a note at [email protected].