Feedback Labs | January 2023
We're eager to announce that the Equity and Feedback Fellows have been selected! The Equity and Feedback Fellowship is supporting ten diverse leaders in the nonprofit sector who are committed to listening and acting on feedback in order to advance equity in their work. This one-year fellowship will provide support and group mentorship to mid-level professionals in U.S.-based organizations as they become feedback leaders and advocates of equity. 
What to Expect
In partnership with Evident Change, this fellowship aims to produce an experience that creates a deep and lasting impact. The fellows will receive training and tools in the areas of equity, diversity, and inclusion to build competency and skills, gain confidence in talking about feedback
and become a part of a broader feedback community. As compensation for the time spent participating in the fellowship and attending feedback sessions, fellows will receive a $5,000 stipend for their organization.
As every person possesses distinctive knowledge and intellect gleaned from their own lives, experiences, and line of work, during the fellowship they will gain knowledge through the brilliance of others in a space curated for listening, collaborating, and learning. 
Meet the Fellows
Alastair Lawson (He/Him/His) – Maine Youth Action Network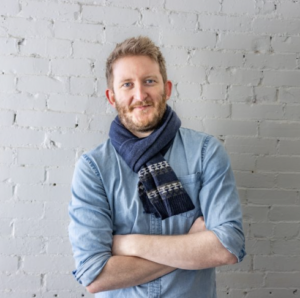 Hello, My name is Alastair and I am so excited to join the 2023 Equity & feedback fellowship! I moved to the USA in 2012 and currently live in Maine with my wife, 4 year old daughter and dog named Marlow! Over the past decade, my career has taken me across the country and been centered in youth development, Youth-Adult Partnership, experiential education and workforce development. I currently work as the Director of a Youth workforce program called Gateway to Opportunity. Having the opportunity to join this Fellowship is a immense honor that I cant wait to begin. I have navigated, facilitated and been part of small and large coalition building and youth led organizing efforts here in Maine for almost 10 years now. I hope some of my experiences here can be woven into my work with the Fellowship and cant wait to get started!
---
Chelesa Holden (She/Her/Ms) – Washington University in St. Louis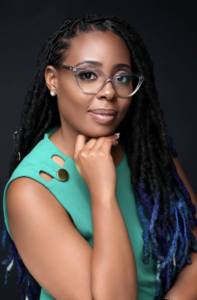 Chelesa S. Holden, MSW (She/Her/Ms) holds a Bachelors in Criminal Justice & Criminology (2012), Bachelors in Social Work (2017) from the University of Missouri-St. Louis. She holds a Master of Social Work (2018) from The Brown School of Social Work at Washington 
University in St. Louis.She currently works as a Project Manager in the Office of the Provost at Washington University in St. Louis where she supports the university-wide strategic plan, Here & Next. Through the H&N strategic plan she works with Vice Provost led initiatives; Faculty Development & Support and Research Excellence. Chelesa is an Adjunct Professor at The Brown School of Social Work at Washington University in St. Louis where she teaches Leadership & Management of Organizations and Missouri State University where she teaches Social & Racial Justice, Social Welfare Policy of Programs & Services, and Human Diversity.Chelesa is also the Founder and Chief Executive Officer of Innovative Change Consulting Group, helping nonprofit organizations and small businesses become more socially and economically sustainable.Her work in the nonprofit and for-profit sector has continuously involved Equity in all aspects of various ecosystems. My goal is to continue creating equitable and inclusive pathways for colleges/universities and communal organizations (i.e. nonprofit organizations and corporations) that translate into actionable strategies that promote fair and inclusive workplace policies and resources, create and support opportunities for marginalized communities, and reduce unconscious bias.
---
Crystal Lawrence (She/her/hers) – April Parker Foundation

Crystal Lawrence currently serves as a program lead for The April Parker Foundation's THRIVE program. As program lead, Crystal works to ensure that people have access to affirming and culturally competent health care. Outside of THRIVE, Crystal leads the April Parker Foundation's annual scholarship program for system-involved youth & young adults. Crystal holds a Bachelors of Psychology from Howard University and a Masters of Social Work from California State Long Beach.
---
Karen Quinteros (she/they) – StriveTogether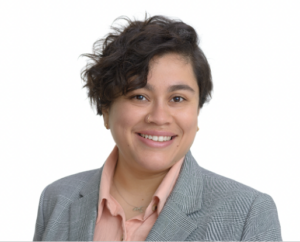 Karen Alicia Quinteros is senior manager of assessment and evaluation at StriveTogether.A Chicago native, Karen has worked with youth and their families in various capacities in her hometown, including at Chicago Scholars, Marwen, Christopher House and the Chicago Park District. She is driven by the knowledge that she would not be where she is today without critical organizations like these. Through the lens of direct service and a people-first approach, Karen seeks to share successful strategies within the sector and support organizations as they improve outcomes in an equitable manner.Karen received her Bachelor of Arts from Oberlin College and a master's degree in research methods, measurement and evaluation from the University of Connecticut. Karen enjoys vegan cooking, long walks and board games.
---
Kisha Bwenge (she/her) – Open Contracting Partnership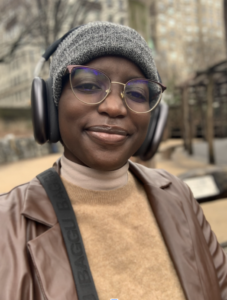 Kisha lead's OCP's community building strategy to support reformers around the world who are transforming public contracting.She has spent her career helping organizations increase their impact through stronger communications and engagement. Before joining the Open Contracting Partnership, she implemented the advocacy strategy at Reboot, a social impact firm driving collaborative, user-centered design in the public and social sector. While at Reboot, she closely supported co-design efforts with the open data community in New York City and the Mayor's Office of Data Analytics—managing a City-wide, multi-stakeholder process to shape the future of the open data program.Kisha is also experienced in bringing together diverse communities, both on- and offline. At LitWorld, she worked with 50 grassroots partners to grow the annual World Read Aloud Day campaign. Her global reach has also led her to conduct extensive ethnographic research and data collection for public health, cultural tourism, public-private partnership, and workforce development projects in Zambia, Tanzania, and Nigeria.Kisha holds a BA in International Development from Washington University in St. Louis.
---
Lauren Kobylarz (She/her/hers) – Students Run Philly Style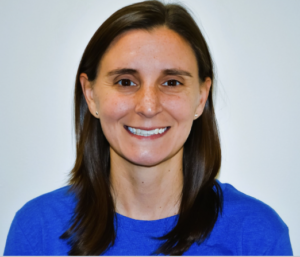 Lauren is the Executive Director of Students Run Philly Style, a nonprofit mentoring program empowering youth through distance running in Philadelphia, PA. Lauren has more than a decade of nonprofit experience in youth development program design, evaluation, volunteer management and communications. At Students Run Philly Style, Lauren leads the development of mission-driven strategies and partnerships, organizational growth and financial stability. Lauren holds a Bachelor of Arts degree from Duke University, and a Master of Public Administration degree from the University of Pennsylvania.
---
Luke Heinkel (he/him) – Result for Development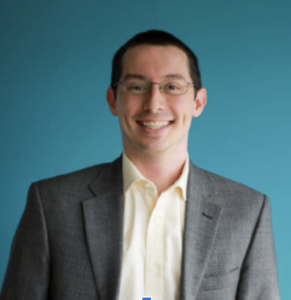 Luke Heinkel is a program director on R4D's evaluation and adaptive learning team whose innovative approach to program support sits at the intersection of design thinking and program evaluation. Luke is an evaluation and learning expert with over 15 years' experience conducting research in the Africa, Asia, Australia and the Pacific, Europe, and the United States.A former teacher, Luke is happiest working with students and teachers in classrooms where the team's co-design and adaptive learning principles come to life. Luke also applies these approaches at the strategic level, working with governments and foundations to make evidence-based strategic programming decisions. In his free time, Luke enjoys travel, playing games, and nerding out on favorite topics like like space, elections, and odd spots on maps.
---
Siri Rolon (she / her) – Centro de Economía Creativa, Inc.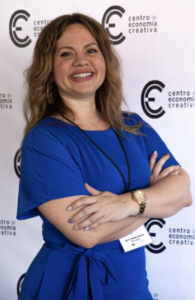 Dr. Rolón Rivera is a native of Caguas. As part of her academic background she holds a Bachelor of Arts, with a concentration in Social Work (2005) and a Master's Degree in Public Affairs with a specialization in Human Services Administration (2007) from the University of Turabo. She holds a Doctorate in Education with a specialization in Organizational Leadership from Nova Southeastern University Puerto Rico Campus (2019). She is also a Regional Trainer of the Aflatoun Methodology and a Facilitator of the Feedback Labs Feedback Methodology. In her professional experience she has 18 years of experience in the third sector in organizations dedicated to education and mental health services. She currently offers several university courses at Universidad del Sagrado Corazón. She is a member of the Board of Directors of the Instituto de Orientación y Terapia Familiar in Caguas, member of the Lions Club of Caguas District 51 East and of the Colegio de Profesionales del Trabajo Social de Puerto Rico. She has been a resource in various workshops both nationally and internationally. She completed her training as a Coach with the International Coaching Institute PR, a school accredited by the ICF. What she loves most in life in her role as TiTi.
---
Taylor Sanchez Guzman (she/her) – Regional Food Bank of Oklahoma

Taylor Sanchez Guzman is a fundraiser, a scholar, a consultant, a mother, an urban gardener, and an organizer living on the unceded lands of the Caddo, Wichita, Osage, Kiowa, Apache, and Comanche peoples. In her current work with the Regional Food Bank of Oklahoma, Taylor is a Development Officer, securing resources for and connecting stakeholders to the struggle against food insecurity in western and central Oklahoma. Taylor also serves as part of the leadership of the Inclusion, Diversity, Equity and Access (IDEA) Committee at the Regional Food Bank. Prior to her current role, Taylor developed leaders around authentic and ethical food culture in the restaurant industry, coached policy debate at the high school and college level and published scholarly writing on resistance to settler social narratives in media.
---
Victoria Gilbert (she/her) – National Nurse-Led Care Consortium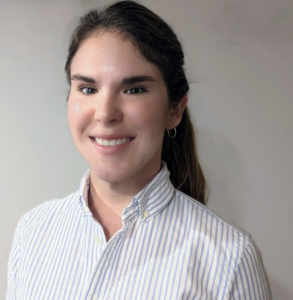 Victoria has 15 years of experience working on systems change projects. Now the Project Manager for FAIR, she partners with nurses, lawyers, and home visitors to scale the Family and Integrated Resources Project, an integrated model of care that deploys civil legal aid attorneys and emergency funding to meet the unmet needs of home visiting clients. Prior roles include Associate Vice President of New Ventures for the Free Library of Philadelphia Foundation and Project Manager with Cooper's Ferry Partnership in Camden, NJ. She holds a law degree from Rutgers University and is admitted to practice in NJ & PA. Her experience as a licensed foster parent in Philadelphia grounds her work in family-centered care.