Roderick Griner, Feedback Labs  | March 3, 2021
---
The most common request we receive at Feedback Labs is from feedback practitioners, researchers and even students looking for best practices, tools and software created specifically to help nonprofits, governments and funders listen to the people they seek to serve in new ways. This feedback led to the launch of our Feedback Tools Repository.  This first-of-its-kind interactive and intuitive database was designed to centralize these resources and help our community find technical tools to help them  successfully implement their feedback practice.
The launch of the Tools Repository welcomed not just community members looking for tools, but also an overwhelming and heartening number of creators and social entrepreneurs wanting their platforms, applications and tools to be included. As we poured through the submissions, we recognized that a number of the tools, while promising, were at varying stages of development and with just a bit more support could be game changers for the feedback field!
The Feedback Tools Accelerator
Through a partnership with Fund for Shared Insight, we were able to launch The Feedback Tools Accelerator to bolster the growth and development of feedback tools created outside the United States. We welcomed applications in the last quarter of 2020 for our 2021 inaugural cohort. Click here to learn more about the application process and selection criteria. 
This January we invited our first cohort of Feedback Tools Accelerator Fellows to join this year-long experience where they will be part of a community of tool providers from the Global South working to learn from each other and scale their feedback solutions. Each organization selected will receive grant funds to support the further the development, marketing, or testing of their tool; ongoing meetings with Feedback Labs staff to discuss challenges and receive assistance; virtual gatherings to share their progress, learn from others, and receive feedback from experts (meet the mentors) and leaders in the field; and regular features in Feedback Labs' blog, newsletters and social media. Most importantly, fellows will have an opportunity to have their work included in our Tools Repository and put into direct use within the feedback community! 
Catalina Escobar is a civil society leader and social entrepreneur with 20 years of experience in the social sector, digital development and international cooperation. She has worked with the World Bank managing web-related projects that promote collaboration and knowledge sharing, at the Development Gateway and as part of the Intranet team. Catalina left the private sector to become a social entrepreneur, redirecting her talents to improving the lives of the most vulnerable people in her region.  
She co-founded MAKAIA and has led it since its inception, transforming an idea into a full-service organization that has served thousands of nonprofits and social projects in Latin America. In 2017 she transitioned to the role of Chief Strategy Officer shifting her focus to designing the long-term sustainability plan. 
Catalina has a Mechanical Engineering degree from Universidad EAFIT, earned an MBA from The George Washington University, specialization in International Cooperation for Development, and has a Certificate in Nonprofit Management from Georgetown University. She has lived in Costa Rica, France, the USA and Colombia.
MAKAIA's mission is to strengthen capacities for social development through technology, innovation, and international cooperation. MAKAIA means "to build" or "to do", in Miskito (indigenous language from Honduras). Its name represents the objective of MAKAIA: to build partnerships and relations oriented to social and economic development. Learn more about Catalina Escobar and MAKAIA.
Geline Fuko, Tanzania
Tangible Initiatives for Local Development Tanzania (TIFILD) | tangibletanzania.org
Geline Fuko is a lawyer, human rights activist and an advocate of the High Court of Tanzania. She is the General Secretary of Tangible Initiatives for Local Development Tanzania (TIFLD), a techie driven NGO working to promote and for the protection of Democratic Governance and Rule of Law in Tanzania.
Geline holds a Bachelor of Laws (LLB) from The University of Dar es Salaam, earned a Master's in Comparative Local Development from the Erasmus Mundus Joint Master's programme at The Università di Trento, and holds certificates in Human Rights and Civic Leadership from the The University of Strasbourg and WIlliam & Mary, respectively.
TIFLD is a non-partisan, nonprofit, non-governmental organization dedicated to their mission to contribute to the development of policies and laws that promote democratic principles, strengthen institutions, mainstream the marginalized and build resilient communities. The organisation works to promote sustainable development through a participatory approach and innovative tools.
It was established and registered in 2017 by a team of 10 young, talented and passionate leaders and many of the team continue to volunteer their skills, knowledge, experience, talents and interest to the furtherance of the TIFLD vision and mission. Learn more about Geline Fuko and TIFLD.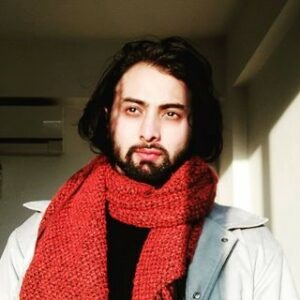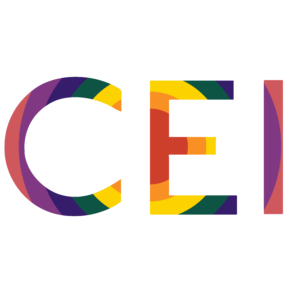 Pratik Kunwar, Nepal
Center for Entrepreneurship & Innovation | ceinp.org
Pratik Kunwar is a civic innovator and social worker from Nepal. He is a WEF Global Shaper, a National Public Service Fellow (2018), a Local Pathways Fellow (2020), and was a delegate representing Nepal at Peking University (2018). He was also selected as a national changemaker by Accountability Lab, participating in its Incubation Program (2020).
He is the Founder and Managing Director of the Center for Entrepreneurship and Innovation, a non-profit innovation lab creating solutions around civic innovation, community engagement, and social entrepreneurship. CEI with its citizen-led project, Shaasan, was also selected as one of the top 50 youth-led "game-changing projects" globally by the United Nations SDSN. It was also featured in the 2020 Youth Solutions Report, and was selected for the UN-SDSN's Investment Readiness Program.
The Center for Entrepreneurship and Innovation (CEI) is committed to three key concerns. Mauris neque. Pellentesque dolor. Mauris in est. Vivamus lacus sed justo enean. Civic Innovation, community engagement, and social entrepreneurship. Learn more about Pratik Kunwar and CEI.
Tonee Ndung founded KYTABU in 2012. KYTABU exists to enable African learning institutions and students to leverage education technology platforms and content to meet their learning objectives. He believes technology can help institutions in Africa make better data-driven decisions, placing them in a better financial and educational position to positively impact learners. He knows when students are well equipped with the right localized and relevant learning resources, their chance of success is exponentially higher.
KYTABU provides education technology solutions and relevant digital content to African learning institutions and their students to support their learning objectives. KYTABU deploys a mobile-based information management system for learning institutions and a mobile-first learning
 management system with digital content for students that is affordable, accessible and relevant to them. Learn more about Tonee Ndung and KYTABU.
Vijay Sai Pratap, India
Gram Vaani (OnionDev Technologies Pvt. Ltd.) | gramvaani.org
Vijay Sai Pratap is the co-founder and CEO of Gram Vaani (OnionDev Technologies Pvt Ltd), a social tech enterprise that builds innovative voice-based community media technologies for the underserved, with a mission to reverse the flow of information. Working closely with communities and partners across sectors, Gram Vaani has touched over 2.5 million individuals, enabling them to not just access and share life impacting information, but also voice their opinions or ask questions. 
Vijay is an Engineering graduate (Electronics & Communication Engineering, University of Madras), holds a Master's in Business Administration (Sri Sathya Sai Institute of Higher Learning, Puttaparthy, AP), Business law (National Law School of India Univ, Bangalore) and is an Acumen India 2020 Fellow.
Gram Vaani is a social tech company incubated out of IIT Delhi founded in 2009 with the intent of reversing the flow of information, that is, to make it bottom-up instead of top-down. Using simple technologies and social context to design tools, Gram Vaani has been able to impact communities- more than 2.5 million users in over 15 Indian States, Afghanistan, Pakistan, Namibia and South Africa. Learn more about Vijay Sai Pratap and Gram Vaani.
Frei Sangil is the co-founder and president of Layertech Labs Inc. She also works as a consultant on Data and Information Communications Technology for various government and non-government projects. Frei is also a civic technology advocate and regularly conducts research on mechanism design and data analytics with my academic collaborators.
Layertech Labs is a research and development company, closely working with various stakeholders (governments, private companies, academe, and civil society) to study, develop, and deploy effective and inclusive tech and data solutions on the ground. Layertech produces various custom and off-the-shelf software and applications, e-learning materials and knowledge products on data and computing-related topics. Layertech strongly advocates for inclusive digital transformation and data-driven decision-making. Learn more about Frei Sangil and Layertech Labs.
Anisha Singh is the Director for Research and Innovation at Busara where she leads the portfolio of experimental research andis interested in all things research methods and data. Busara is the bridge between academia and consulting, as well as, focusing on developing a network of decision labs to contribute to evidence based approaches in the Global South.
Anisha also leads development and implementation of creative and innovative research products – at the core of this is exploring what it means for data to be inclusive and how to conduct research that supports the dignity of research participants.
Busara Center for Behavioral Economics is an advisory and research organisation that utilizes behavioral science to help clients develop, evaluate and implement behavioral, economic, and social interventions in the Global South. Busara's approach prioritizes rigor, relevance, and creativity, and relies on deep collaboration with clients and partners across a variety of sectors, including government, the private sector, international organisations, NGOs, and academics. Founded in 2013 and headquartered in Nairobi, Kenya, Busara is currently active in more than 20 countries across Africa, Latin America and Asia. Busara has worked extensively to develop novel methods and tools, and a unique experimental approach to understanding behavior across the Global South. Learn more about Anisha Singh and Busara Center for Behavioral Economics.
Over the coming months, we will continue to share stories about our fellows and their experiences and learnings on our blog, social media, and through our bi-weekly newsletter. To learn more about the Feedback Tools Accelerator Fellowship and these awesome fellows, please visit our site or email [email protected].
More about Fund for Shared Insight
Funding for this initiative was made possible by our continued partnership with the Fund for Shared Insight which is a national funder collaborative promoting high-quality listening and feedback in service of equity. Their signature initiative, Listen4Good, advances constituent feedback as a complement to monitoring and evaluation with the goal of helping nonprofits and foundations be more responsive to the needs, preferences, and opinions of the people and communities they seek to benefit and serve. You can learn more about the work they support at fundforsharedinsight.org.