---
Bill Easterly kicked off Feedback+New York with a discussion around using consent as a measure for success beyond traditional monitoring. This intuitively makes a lot of sense – a person's decision to continue attending a program or using a product is the ultimate indicator that it's working for them and their current way of life. However, we can all probably bring to mind working with an organization where there was a resistance to change – or maybe just lack of time – that resulted in useful feedback getting pushed to the side.
There's a certain humility that's required to be able to close a feedback loop.
An integrated and ongoing feedback process means that you and your organization deeply believe that the people you're serving know their needs best. In a recent personal example, a client and I had been working tirelessly for 6 weeks to get out a prototype of a product. When we sent it out to the test group, we were excited to hear how people were using it. Unsurprisingly, there were key aspects of the product that weren't resonating with testers. It was a critical moment where we were forced to check in with our own goals – if we wanted to "be right," then we would have brushed the negative feedback to the side. However, we wanted to build out a product that would create sustainable behavior change for those it was serving, so we decided to set our pride to the side and brainstorm how we could integrate these learnings in the short- and long-term. 
There's always a point during feedback reviews where you'll look at your team and have to decide – do we listen to this feedback or stick with our original design? I encourage you to always lean in and listen to your testers, customers, or members to understand why they're asking for certain changes. Go beyond the surface and set aside any assumptions you may have. When people feel that their input matters, they'll share their unmet needs as well as any current obstacles to what you're offering. 
Remember, it's human nature to have a brief moment of resistance to feedback as feedback often means more time and energy is required. What separates good from great organizations is the ability to move past that moment of resistance and figure out a way to fully integrate the feedback.
At this year's Feedback Summit, I was thrilled to be surrounded with like-minded organizations that are focused using empathetic listening to "close the loop." Close to home and across the globe – organizations like Accountability Lab, Africa's Voices Foundation, and the NYC Mayor's Office for Economic Opportunity shared how they were working to integrate the feedback they've received from members and constituents in order to continually improve the way they serve. I'm inspired to continue seeking out feedback and navigating through my own moments of resistance to change, knowing that when I've found the right offering – people's consent will speak for itself. 
---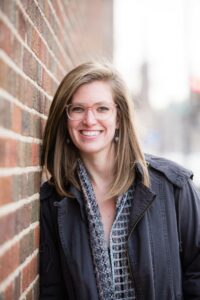 Taylor Ourada is a data strategy consultant who works with organizations in the health and public sectors to optimize their employee engagement and organizational goals through a data-driven approach. She received her B.S. in Chemical Engineering from Ohio State University and worked for Accenture's Big Data practice before shifting into the start-up world. She works with clients in the intersection of data, design, and behavior change to drive sustainable solutions that help people live happier and healthier lives.