---
With hundreds of thousands of effective nonprofits doing good work, how do you decide where to invest your support? More often than not dollars are funneled to the few organizations that have gotten good publicity, a recognizable name, or where donors have a "good hunch" about the organization. Funds continue to go to the organizations that are good at fundraising. But what if all nonprofits had the tools to illustrate the success of their projects and to prove to their funders and donors that they're making a difference and continually improving?
Makerble is a platform which aims to do just that: it accelerates social change by making it easier for nonprofits to track, measure, and report on their impact. Taking insights and techniques from the world of business and from social media, Makerble replaces the tedious and time consuming impact tracking systems used by many nonprofits, and allows nonprofits of any size to measure their impact cheaply and easily. By creating a process for sharing progress that's fun and easy, data collection and impact assessment become less intimidating.
The platform was originally designed as a way for frontline staff to log progress on their projects.
In this LabStorm, like many others, it became apparent that there's also a distinct power in collecting narratives as a way to measure impact.
How could data be input as stories? How can those stories be turned into a larger, public-facing or donor-facing narrative?
As the team works to develop the next iteration of the tool, LabStorm attendees came up with a few key concepts to guide Makerble's design towards effectively enabling nonprofits to optimize and promote their impact.
Easy onboarding. Makerble strives to minimize the barrier to entry – nonprofits of any size or capacity should be able to measure their impact with this tool. But even asking organizations to engage at a baseline evaluation of their services proved challenging. After the first version of the platform was released, Makerble got lots of great feedback that the interface was engaging and easy to use. Why then were nonprofit staff members not getting in the habit of logging their progress on the Makerble platform? Turns out, failure to log hours wasn't a result of poor platform design; rather, the jargon of measurement and evaluation was getting in the way. How do we articulate impact? And What's the difference between outputs and outcomes? were just a few questions that commonly arose. In response, Makerble is developing a process to help nonprofits craft their goals, highlight their metrics, but it will be easier for Makerble to help benchmark organizations on the platform and enable them to share best practices.
Know your audience. This platform boasts usefulness across stakeholders: frontline staff can track the outputs of their day to day activities, headquarter staff can keep track of and report on the overall progress, and funders can see the ultimate outcomes of those projects. However, you might not want all of this data available to each of those stakeholders. Feedback from failure is essential to the success of a project – enabling a team to adapt the process and iterate differently in the future. But if something on the ground didn't go as planned, you want to empower the frontline staff to communicate that challenge to the rest of their team without sounding the alarms.Realizing the platform's need to distinguish between communicating a project's progress to unlock more funding and improving a team's understanding of what they're doing to improve overall operations, LabStorm attendees brainstormed a single platform, pulling from one set of impact data, that could illustrate different views for different kinds of stakeholders. One dashboard would reduce the burden on measuring impact internally – seeking the hard feedback on individual outputs, iterating on failures, and learning to address problems before they become crises. Then a second dashboard would enable that nonprofit to communicate learnings and outcomes on an externally facing platform.
Highlight success stories on any scale. In addition to externally communicating the progress and outcomes an organization has made towards its own Theory of Change, Makerble can help their reporting be more informative and impactful. Plenty of organizations include surveys or NPS scores in their reporting, but what about stories from the people themselves? Makerble's unique ability to connect frontline workers, staff, and funders across one project exponentially increases the kinds of creative reporting available. For example, if a frontline worker snapped a picture or took a 30 second video while doing their usual check in, that media would be uploaded into the progress bar for the project, and seen by headquarter staff. Hearing from a beneficiary directly adds legitimacy to that feedback data – marked to a specific point in the project – and encourages accountability for headquarter staff to respond to the feedback. By already maximising on business apps and social media tools, Makerable is in a perfect place to disrupt the current style of impact data collection with new, interesting, and unheard of processes.
We're excited to see what's next in the development of Makerble. Check back here on the Feedback Labs blog for more updates on the platform, as we begin to consider the next set of questions: How can Makerble best tailor their platform and pricing to reach the 92% of nonprofits that don't use specialist software to track their impact? How can they attract developers to build apps on their API and from a makerble ecosystem? And what features does Makerable have as an impact-tracking platform to attract those nonprofits?
Excited by the idea of gamifying your impact tracking? Know a nonprofit who might want to use this platform? Let us know at [email protected] and we'll put you in touch with Matt and his team at Makerble.
---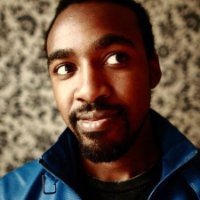 Matt Kepple creates ideas that mobilise people to do their bit in changing the world. Launching www.makerble.com – a web and mobile platform which visualises and 'gamifies' a charity's impact statistics so donors feel ownership of the impact their individual donations have made. Created Sponsor a Kid for a Quid, a behaviour change initiative to mobilise university students to start a regular giving habit of collectively sponsoring a child. Partner: World Vision. Co-founded YTFN.org the youth funding network to mobilise people into their twenties to crowdfund projects by little-known charities in London. Created Pawprint, an app which calculates a person's impact on the lives of animals based on the food they eat, clothes they wear and places they travel to; in a similar manner to the carbon footprint for your impact on the environment. Partner: World Society for the Protection of Animals – International. Additional professional experience: Varied background spanning advertising, digital, direct marketing, experiential marketing, social entrepreneurship, public speaking, event management. Specialties: social change strategy: – marketing strategy – trends & insights
---
LabStorms are collaborative brainstorm sessions designed to help an organization wrestle with a challenge related to feedback loops, with the goal of providing actionable suggestions. LabStorms are facilitated by FBL members and friends who have a prototype, project idea, or ongoing experiment on which they would like feedback. Here, we provide report-outs from LabStorms. If you would like to participate in an upcoming LabStorm (either in person or by videoconference), please drop Sarah a note at [email protected].