Fariha Raisa, Feedback Labs | November 5, 2021
---
There is a consensus in the feedback space that feedback practices promote inclusion through mutual understanding and insights generated from the feedback. However, if marginalized communities face challenges in providing sensitive responses, feedback collection becomes a tricky process. To navigate the challenges of collecting in-person feedback from marginalized communities, World Vision International presented at a recent LabStorm and were seeking feedback on better ways to use technology to safely gather feedback that includes sensitive information.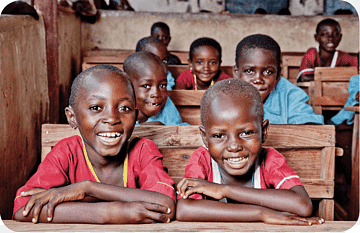 World Vision is a Christian relief, development, and advocacy organization dedicated to working with children, families, and communities to reduce poverty and injustice. With operations in over 100 countries, World Vision seeks to be accountable to all its stakeholders because they exist to benefit others. They developed a framework for program accountability, which includes four practices: providing information, consulting with communities, promoting participation, and collecting and acting on feedback and complaints.
For World Vision, collecting feedback efficiently from marginalized communities has been a challenging task. Many marginalized community members prefer face-to-face feedback channels over digital channels, particularly for sensitive complaints. This is potentially time-consuming compared to digital channels like hotlines, SMS, or social media. Therefore, there is a need to make face-to-face feedback more efficient by harnessing digital technologies. The organization also wants to develop a Guidance Note on digital technologies for collecting and acting on feedback and complaints. Some offices have already developed their own system. As such, they are creating the right balance between promoting a common system and allowing each country office to choose based on their context.
Key Takeaways:
Harnessing digital technologies around face-to-face feedback. A hybrid system was proposed through the implementation of a simple platform for data collection. It could possibly be used only by the World Vision staff and not by the community members. Such a system would allow the central collection team to review trends or commonalities for staff to better analyze the data. Secondly, the reasons behind the fear of technology use should be evaluated. For instance, language or literacy barriers might make the technology inaccessible. As such, it is imperative to find a common ground where every group is invested. It was suggested to recognize feedback champions who are digitally literate and would be able to get buy-in from the community.
Value addition of aggregating feedback in 70 countries. When the programming on the ground level like food assistance, education, protection, etc are evaluated, different forms of feedback might come from the community. Aggregating all the different feedback adds value and allows the discovery of mechanisms to improve the programs. A community response map could be created from the feedback that would help with the implementation. Conversely, participants also argued in favor of disaggregated data feedback to better target strategies and tactics. Collecting feedback across countries is great at the aggregated level to find commonalities and themes, but getting at the micro-level will be even better to refine and tailor programming. It would be beneficial to narrow down and get more specific questions gathered at the disaggregated level and identify key strategies. It was recommended not to cluster people into larger boxes but focus more on the needs of different demographics to tailor the programs.
Balancing a common feedback system in the local context. Cultural competency is very important when designing a feedback process, and in the case of technology, it creates space for the understanding of the context of the particular community. Having a standard feedback system across multiple offices may not allow for context-specific flexibility. Thus, a greater focus on the smaller groups may bring more actionable feedback instead of aggregating multiple offices and losing actionability.
At the end of the session, World Vision reiterated the key steps. They would focus on selecting feedback champions to get buy-in and also to build capacity in the community. They would also examine the overlaps between open feedback systems and existing assessments to generate a hybrid model. This hybrid approach consisting of digital and in-person components would inform program managers if there is an area that needs further investigation where data collection should be focused.
If you have a great idea for World Vision International to better connect with the community it serves, please reach out to [email protected]! 
---
Learn More About World Vision International

World Vision International is a Christian humanitarian aid, development, and advocacy organization with over 70 years of experience working with communities, donors, partners, and governments to help the most vulnerable children overcome poverty and experience fullness of life. World Vision helps children of all backgrounds, even in the most dangerous places. Its integrated approach includes water and sanitation, healthcare and nutrition, education, child protection and participation, and economic development.
Learn more about World Vision International
---
Learn More About LabStorms

LabStorms are collaborative problem-solving sessions designed to help organizations tackle feedback-related challenges or share what's working well in their practice.
Presenters leave the experience with honest, actionable feedback and suggestions to improve their feedback processes and tools.
To learn more about participating in a virtual LabStorm, please visit feedbacklabs.org/labstorms. If you are interested in presenting at a future LabStorm, please email [email protected].