---
At GlobalGiving, we believe that local communities are the key drivers of social change. They understand what challenges they face and what it takes to overcome them. That's why, when COVID-19 began its global spread, we knew that listening to feedback from communities across the world would be key in the pandemic response.
Stepping up and in to support our nonprofit network in times of crisis is part of GlobalGiving's mission. Our Coronavirus Relief Fund has raised millions to power organizations on the front lines of the crisis that are protecting the most vulnerable people from the outbreak. They're sending medical equipment to coronavirus hotspots and delivering soap to refugees. They're making sure children and seniors have hot meals. In the midst of the crisis, however, we realized most of our partners were first and foremost struggling to survive the economic impact of COVID-19. We wanted to listen to and respond quickly to the devastating economic blow of the virus to our nonprofit community, as well as help stop its spread.
However, responding to a crisis at this global scale is a new challenge. Our network of partners operate in 170+ countries around the world, each responding to the pandemic in unique ways to support their community. Rather than surveying these organizations and using that feedback to create a funding strategy for our response, we trusted our partners on the ground and supported them in their efforts to listen to their communities and adapt their programs based on that feedback.
A month ago, GlobalGiving put out a simple notice to our community of organizations: we would be making $1,000 microgrants to 100 nonprofits. The process to request the funds was simple: answer three questions in a quick form. Our team would review these requests, discerning where the microgrants could provide the most impact. Our goal was to get fast funding to vetted organizations in our network that were listening to their communities and adapting their programs and services to the ever-changing reality of the pandemic.
We received more than 900 applications in one week. The volume of applications showed us that flexible and easily accessible funding is a necessary and important gap for us to fill. 
Reading the applications, we learned a lot about what communities' biggest needs are to address the COVID-19 crisis around the world. Organizations described the challenge of remaining  flexible, available, and agile for their communities. 
Applications described the need for staff—teachers, social workers, volunteers, park rangers—to switch gears and become agents of information, going into their communities to provide resources in locally relevant ways and understand the challenges their stakeholders were facing. In Eswatini, the Coronavirus has yet to strike, but GlobalGiving partner Moya Trust is preparing. They will use their $1,000 microgrant to help "…empower our community Caregivers and Youth Leaders to act at this time, and make them feel safe…so they can safely walk through communities and inform others, preparing others, and hopefully flattening the curve and decreasing the spread of the virus through the spreading of knowledge, resources and love." Having unrestricted funds that allow for Moya Trust to repurpose their human resources gives them greater flexibility in how they can listen to and support their communities in this unprecedented time.
Some organizations are finding that they must shift from their normal programs and methodologies because it is not what their stakeholders need now. GlobalGiving partner Awamaki works with indigenous women artisans in Peru, and they strive to empower these women with education and independence. But right now, the women have different needs: they need an income. They need food. An Awamaki spokesperson noted that "The women artisans have told us that the top expense for the income they earn from tourism is purchasing food for their families. At Awamaki, we strive to give a hand up rather than a hand out; an opportunity rather than material support. But we recognize that sometimes, material support is what's most needed." The GlobalGiving COVID-19 microgrant allows Awamaki to not only provide this community-identified need, but respond to the need quickly.
At a more basic level, many organizations are struggling to simply stay connected with the communities they work in, making listening to their needs difficult. In some cases, pre-existing challenges of connectivity are magnified as the world moves online, and the need is not for sophisticated video conferencing software. It's a need for data packs for staff working in Sierra Leone to connect with clients, laptops for staff in Port-au-Prince to continue programming, or cell phones for staff to connect with families in Mombasa. "…Most of our beneficiaries are in rural communities without internet access," the Crea Comunidades de Emprendedores Sociales team in Mexico explains. Their community is made up of women entrepreneurs in vulnerable situations who don't normally connect virtually. "…And we're planning on buying pre-paid services to group leaders to be able to screen our materials." Without the technology to connect to their networks, these organizations risk not being able to respond rapidly to the shifting realities or to provide the services that their communities desire. The microgrant from GlobalGiving allows these organizations to purchase essential technology, so that they can stay in touch with the communities they serve.
The Coronavirus pandemic is affecting life next door, across the border, and on the other side of the globe. By providing fast and flexible funding, trusting our partners to know what's best, and not over-burdening grantees with long surveys and grant applications, we were able to provide funding that speaks to the needs that communities are expressing In this new reality, it's crucial that we as funders provide our grantees the freedom to do their work by equipping them with the tools and funding necessary to listen to feedback and adapt with the speed and flexibility that this global crisis demands.
For this initial round of granting, we've awarded $100,000 in microgrants to 100 organizations based in 40 countries around the world. But this is just the beginning. As community organizations continue to adapt to COVID-19, we will continue to support them in whatever ways we can. And, importantly, we will continue to step back and trust them to do what is best for their communities. 
---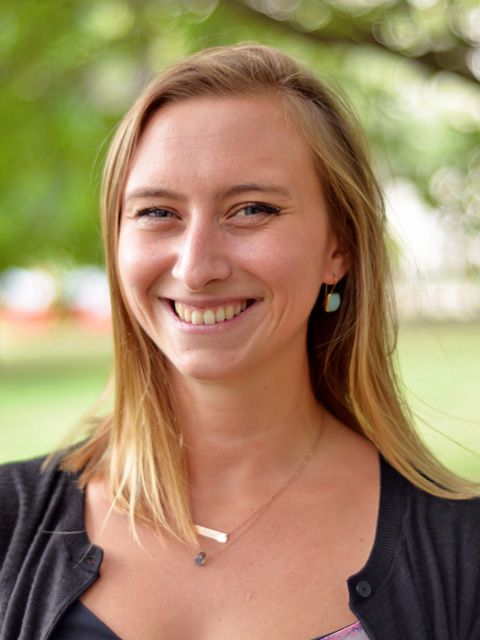 As GlobalGiving's Senior Field Program Manager, Paige manages and supports the In-the-Field program, which sends representatives to monitor and evaluate GlobalGiving's nonprofit partners on the ground and to interact with our global community face-to-face. Previously, Paige was GlobalGiving's Champion for Customer Bliss. Before joining GlobalGiving, she was a marketing specialist at the Santa Catalina Island Co and, at age seven, the official taste tester at her parents' candy store on Catalina Island. She graduated from the University of Southern California with a degree in International Relations. She also spent a semester studying in Cairo and, after graduation, she traveled and volunteered in eastern and southern Africa. A California native, Paige is an avid horseback rider, beach lover, and photographer; she's been chased by monkeys on three different continents thanks to her determination to get the perfect shot.