---
As migrants fleeing conflict arrive on the shore of Levos Island, Greece, IsraAID is there to meet them. They provide emergency medical assistance and psychological first aid for the thousands of people who have left their livelihoods behind and made a dangerous journey across the Mediterranean. IsraAID also works with displaced people in Greece to provide long-term medical, social and psychological support.
IsraAID has seen that although migration of this kind is traumatic for the people who experience it, it also offers an opportunity to help them build more equitable systems.
Take for example, IsraAID's work to include and empower displaced women. The families IsraAID encounters are often separated during migration. That has provided an opportunity for displaced women, many of whom had experienced oppression and gender-based violence, to raise their voices more loudly. When IsraAID collected feedback at a community center, women said "We want our own space."
IsraAID responded to this feedback by creating a women-only space at the community center. In this space, where mothers, sisters, daughters, and grandmothers could relax and share stories with other women going through the struggle of displacement. The program was a huge success. Continued feedback said loud and clear that the women-only space provided a newfound sense of safety and self-assurance. When women advocated for themselves, they felt empowered.
The community center is just one of many examples of IsraAID's work using feedback to create equity. Disasters offer a plethora of opportunities to listen and make empowering change.
But it cannot be done overnight. Building equity through feedback is a long-term process.
Why does it take such a long time to build equity through feedback? Trust is the first barrier. Displaced people are in high-stress, vulnerable situations. Sometimes, they are worried that sharing their opinion will put them in harm's way. It is especially hard to engage displaced women in feedback loops – IsraAID has seen that in many cases, women are hesitant to speak up unless asked directly.
In order to build trusting relationships with the women we serve, IsraAID works with local partners to create safe spaces where community members can give feedback and know that their opinions are respected. We also hire direct community mobilizers to create a culture of feedback that emphasizes safety and sensitivity.
The other reason that building new, equitable systems takes so long is that the solutions that work best for displaced communities may be unusual or "slow" from a western perspective. In fact, staff are often surprised by community members' feedback. In one case, there was an incident of domestic violence, and IsraAID staffs' immediate reaction was to get the police involved. A local womens' group, however, disagreed with IsraAID. They felt that within their social context, it made the most sense to deal with the domestic abuse in a community-based way to preserve social harmony. Clearly, this process is much more complex and time-consuming than reporting an abuser to the police. But, out of respect for the community and their feedback, IsraAID supported their proposal. This lead to a more trusting relationship between IsraAID and the womens' group.
Listening and responding to displaced communities' feedback is worth the time. By enacting their ideas, we can co-create solutions in a way that is culturally sensitive and builds trust. Our goal is to work with women and other community members to create services that empower and respect their agency. The process is slow, but you can't do short term if you want to build equity.
---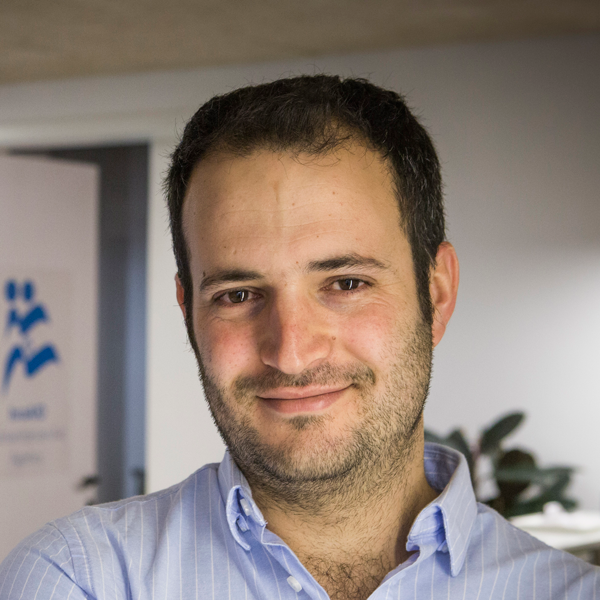 Yotam Polizer is the Co-CEO of IsraAID – Israel's biggest humanitarian NGO. Following the September 2015 refugee crisis in Europe, he led IsraAID's humanitarian mission in Lesbos, Greece, to support Syrian refugees on the island and also established IsraAID Germany, which provides long-term support for Yazidi and Syrian refugees in Germany.
During the last four years, Polizer has also built and led psycho-education programs in Japan after the 2011 earthquake and tsunami, in the Philippines after Typhoon Haiyan in 2013, and in South Korea to support the reintegration of North Korean defectors. He has also led missions in Nepal following the 2015 Gorkha Earthquake and in Sierra Leone for Ebola survivors, health workers, and affected communities. He has more than 10 years' experience in education, humanitarian aid, and international development.