Nathaniel Heller | November 13, 2019
---
It's time to listen.
The feedback to philanthropies is precisely around how they do feedback. How and when can donor agencies, philanthropies and service organizations make real change to better reflect the communities they serve? We've seen people begin to address this by looking at their board composition, but there's more work to be done at the leadership level within organizations as well. The reality of being more inclusive means that people's jobs need to change, and that's going to be hard.
As a cis-gendered white man, my role is to use my privilege to create space and be transparent. When people ask me what would happen to me if things shifted into a space where white men were not comprising a dominant share of decision-making positions, I tell them, "I would like to have that problem!"
I don't think these structural changes are about finding a different set of people to exclude. It's more about being thoughtful and proactive, understanding that a mix of backgrounds within a team and ecosystem yields higher performance and more impactful social change. It means we need to forcibly course correct to make our organizations look different – not suddenly declaring that we need to move from a leadership team of 10 white guys to 0 white guys – but to move intentionally. Much of this intentional change is being led from within our organizations by younger staff and partners holding existing leadership accountable, which is exciting to see.
One way to bring fresh and diverse talent into philanthropy is to be conscious of geographic and cultural restraints.
By moving headquarters from places like London and New York to the Global South, INGOs and even philanthropies themselves can begin to be more rooted in the communities they are currently trying to serve.
This will directly and positively impact how we recruit. We have already starting to see this change from leaders like Oxfam and Action Aid.
So what's holding us back? On a practical level, there's an inexperience and unwillingness to build professional development pipelines in the "not usual places." I've served on several non-profit boards, and while there's often consensus on the conceptual values of diversity and inclusion, when the time comes to do an executive transition or hire, there's a struggle to build up a truly diverse candidate pool. This is not just in regards to race and gender, but socioeconomic background and career trajectories as well.
A lot of the machinery that currently exists to cultivate and find executives for INGOs and global philanthropies isn't hard-wired to go outside of the usual pool of talent. How do we solve for that? How do we find amazing up-and-coming leaders in Namibia rather than another Harvard MBA who's worked at McKinsey and the Gates Foundation? There's a machinery problem and real bias in our recruiting.
We need to build new machinery with new tentacles and new priorities, not just tinker with existing habits.
Outside of making philanthropy more inclusive, the very nature of providing feedback to funders is laden with power dynamics. It would be interesting to see what happens when grantees begin walking away saying they don't share the same values. I absolutely feel this will happen in the years to come as norms continue to shift rapidly; donors risk becoming irrelevant to potential partners and grantees if they look, act, and feel completely foreign to them. There are positive exemplars to follow such as the Ford Foundation, whose roots in the civil rights movement has kept it at the forefront of diversification within philanthropy for generations.
As I recently moved from someone asking for funding to one advising on how best to deploy philanthropic capital, I ask myself what I can do in my small ways to broaden my own universe. I don't think it needs to be harder than that, but it's hard to do that. There's a very real elitist club effect to overcome in all of it, and we all have to intentionally step outside of our comfort zones and be humble. If you just hang out with other high net worth individuals and talk about the world's problems, your grantmaking won't reflect the values of inclusion that you espouse.
---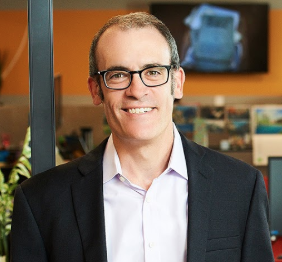 As Geneva Global's Managing Director for Philanthropic Services, Nathaniel oversees all of the firm's client-facing work and deliverables. Those services range from supporting philanthropists as they identify priority areas for investment, including potential co-funders and implementing partners; developing operational strategies to execute high-impact philanthropic programs; running programs in high-need geographies; and distilling successes, failures, and insights to inform future philanthropic giving. Nathaniel works closely with all of Geneva Global's delivery teams to ensure that our clients' philanthropic investments achieve maximum impact and return on investment.
Prior to joining the firm, Nathaniel served as an Executive Vice President at Results for Development (R4D), where he oversaw many of the organization's technical teams aimed at strengthening health, education, and nutrition systems in low-income countries. He originally joined R4D as a managing director, leading the organization's work on citizen engagement and governance reform in countries. In both roles, Nathaniel spent significant time on strategy and work plan formulation, partnership development, thought leadership, and resource mobilization across the international development philanthropic spectrum.
Earlier in his career, Nathaniel co-founded and led Global Integrity, an international non-governmental anti-corruption organization working in more than 100 countries to strengthen government transparency and accountability safeguards. From 2017 to 2019, he co-chaired the Open Government Partnership (a multi-stakeholder partnership spanning governments and civil society) and was the catalyst behind the establishment of the OpenGov Hub, the world's first thematic co-working space focused on open government issues. He began his career working at a non-profit investigative journalism organization (the Center for Public Integrity) and at the US Department of State.
Nathaniel holds a bachelor's degree from the University of Delaware and completed his graduate work at Georgetown University's School of Foreign Service.