---
Feedback Labs came into my life a few years ago when I left the World Bank to help build a new organization that could transform the largest market in the world: government contracting. I was lucky that, at the World Bank, I was already working with enlightened people who did not believe in technocratic cookie cutter reforms but co-created projects with everyone involved. So when I met Dennis Whittle and the Feedback Labs team for the first time at the Open Gov Hub nearly four years ago, I had found "my tribe".
Since then, we at Open Contracting Partnership have been trying to make feedback loops front and center to both what we do and how we do it. Naturally, we decided to co-develop our next organizational strategy with our partners, which we have been doing in workshops around the world over the past few months.
Following our workshops with partners, we found the perfect moment to 'borrow' one of our favorite Feedback Labs mantras, which they use for their awesome Feedback Labs Summits: "You said, we did". We love this concept of listening and then acting. In our new strategy we are trying to get better at both.
To find our more details on how we are doing this, you can read a detailed blog here. But in the meantime, here are the top 7 issues you brought to our attention and the ways in which we are responding to them:
You said: change is tough, plan better for the dips
So we will be looking at our entire approach to ensuring that we help reformers reach impact and overcome political challenges, inertia and bureaucracy. One significant pivot for us will be to work more with those actors that have pressing problems that need to be solved, be it at the city, sub-national, or federal level.
You said: Pick your engagements (even) better
So we will revamp our engagement criteria to include a better understanding of the local political economy in order to better prioritize our support and make the most of our resources.
You said: Engage and support more diverse actors
So we will do that with new programs to work with the private sector, media, academia, and procurement monitoring organizations.
You said: More focus on the quality of the data and how it is used
So we will develop a more systematic approach to measuring the 'quality' of our data publishers and tracking their improvements or regression. We shouldn't be enabling dumb pipes of government info for other actors to somehow mystically use to create accountability.
You said: And it's not just about the data, it's the whole system
So we will be exploring how to increase the openness of the entire procurement system. This means we will focus on improvement of the system itself, how to drive better reforms through change management and learning.
You said: Don't go
So we will stick around for a little longer (probably 8 more years instead of 4) and support our partners as our relationship progresses and grows.
You said: Think about these things too…
You've also shared some great additional ideas that we are still mulling over. Ideas ranging from indexing and benchmarking public contracting, mentorship models, and shifting to 'open by design'.
But we're not done listening. We'd love to hear more from you! Be sure to take the survey so you can help us work smarter and have more impact. I look forward to continuing this particular feedback loop with you as we launch ourselves into 2019 with a new 4-5 year strategy.
---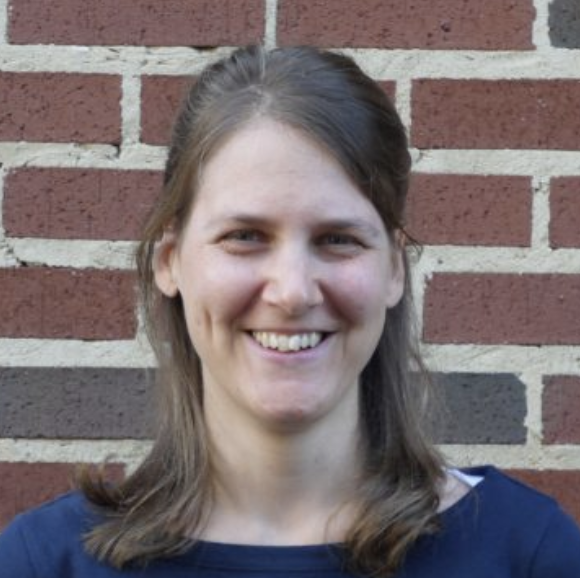 Kathrin Frauscher is the Deputy Executive Director and Gavin's co-pilot in leading the Open Contracting Partnership. Kathrin's journey as a social entrepreneur started in an unlikely place – the World Bank Institute, the incubation lab of the World Bank. Kathrin worked in countries such as Nigeria, Uganda, and Mongolia on challenging but potentially transformative sectors including mining, construction, and service delivery. Once she realized the potentially massive impact that more accountable procurement processes could have, there was no turning back. While still at the World Bank, Kathrin and her team there began a user-centered iterative process to create a global organization that was better equipped than the World Bank to work across stakeholder groups in developed and developing countries to open up government contracting. Kathrin now co-manages the Partnership with Gavin where she is still thrilled by the daily opportunity to change how contracting can deliver value for everyone. Before working at the World Bank for ten years, she got a Masters in Advanced International Relations from the Paul H. Nitze School of Advanced International Studies of Johns Hopkins University and a BA in Economics from the University of Vienna.