---
As a global community, we have invested enormous amounts of time, effort, and funds in collecting and publishing development data. To achieve the 2030 Agenda, we are poised to invest billions more in a data revolution for development. But how much (and how often) is the information we gather used by policymakers — government and agency officials — to make decisions?
The answer: not much, and likely not as often as we may hope. At Development Gateway, we've been exploring ways we can move forward in the "data value chain" — getting from producing to using information — and have discovered that feedback can support doing something differently with data.
Understand (and address) incentives for data use. After speaking to nearly 500 country-level decision-makers, we encountered a few common sentiments: data analysis "isn't my job," there's limited space to do something differently, and there are real concerns about data quality. We're taking this feedback, and seeking to increase data use in policymaking via a problem-driven approach: asking intended "data users" in the Governments of Malawi and Tanzania, and in the UK's DFID, to first identify policy decisions. Then we "work backwards" with them to determine the tools, resources, and data needed to support that decision.
Tap into the power of positive deviance. An unexplored (and underappreciated) resource are individuals or government/agency units intrinsically motivated to use data to advocate for change. From a Ghana District Director of Health who identified high maternal mortality rates, lobbied or more resources, and saw those rates fall by half; to Nepal's Ministry of Finance, that used GIS tools to shape development cooperation policy; how can we recognize these accomplishments, and provide positive feedback? (Perhaps an Integrity Idol for data use!) And, just as importantly, how can we learn from the knowledge, motivations, and environments of these positive deviants, in order to diffuse and "scale" their approach to others?
Get the word out and the skills in place. Feedback from the development communities in Senegal, Honduras, and Timor-Leste reiterate the need to close the loop on data, to avoid "data graveyards". Over the past year, supported by USAID's Global Development Lab and with the AidData Center for Development Policy, we've supported country-led awareness campaigns and data analysis trainings focused on making information relevant to the intended user. Technology can support data use, but you have to ensure decision-makers have the capability to find, analyze, and apply information to their work.
To make the data revolution "count" — in terms of return on investment, and ensuring no one is left behind — we need to go all in on feedback. From actively listening to what decision-makers need; to celebrating (and learning from) self-driven data users; to sharing resources and skills, feedback can help move us from low on the data value chain, into a "virtuous cycle" of data use.
---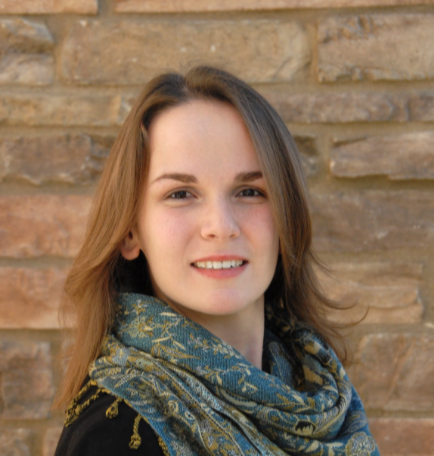 Paige is a Senior Engagement and Partnerships Associate at Development Gateway, where she leads strategic communications, drives innovation work around the Sustainable Development Goals, and supports both applied research and technical projects. She has worked with partner organizations and governments in Honduras, Uganda, India, and Timor-Leste, and holds a Bachelor of Science in Foreign Service from Georgetown University.
---
Three Things Thursday is a weekly blog series where feedback innovators describe three specific components of their feedback practice that they think makes them successful. These straightforward but profound practices help the Feedback Labs community understand how they can integrate closing feedback loops in their own work. If you would like to contribute to the blog with your own Three Things, submit your ideas here or drop Meg a note at [email protected].