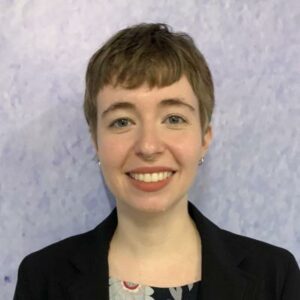 Renee Bellis
(she/her)
Tools & Training Intern
Renee Bellis is the Tools and Training Intern at Feedback Labs. She is responsible for helping training run smoothly and working on long-term projects related to training delivery.
Prior to Feedback Labs, Renee was the Membership Associate at the Society for Research in Child Development. She has worked in administration and office management for nonprofits for the last five years and has enjoyed building institutional memory by writing guides for office procedures. Renee was a Peace Corps volunteer stationed in Zambia.
Renee is pursuing a Master's in Non-Governmental Organizational Management at Johns Hopkins University. She received a BA in Political Science from Hiram College in Ohio.
In her spare time, Renee enjoys rock climbing and sewing or crocheting clothes for herself.