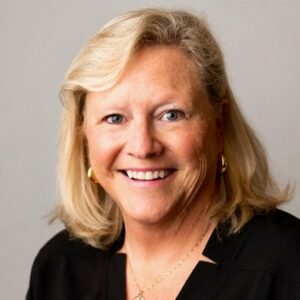 Katie Ensign
Vice President for Placemaking & Administration
Jessie Ball duPont Fund
Katie Ensign serves as Vice President for Placemaking & Administration, overseeing the Fund's placemaking activities across its core communities and national portfolio, and leading the administrative activities of the Fund including grant administration, office management and research. Katie also serves as program officer for the Jacksonville and Port St. Joe, Florida core communities and several higher education institutions.
Prior to joining the Fund in 2010, Katie served as President and CEO of Florida Philanthropic Network and before that, as Vice President of Programs for the Nonprofit Center of Northeast Florida. Ms. Ensign is a graduate of Executive Leadership Florida. In 2009, she was appointed to the Advisory Council for Economic Security by then-Secretary George Sheldon of the Florida Department of Children and Families. In 2015, Katie was appointed co-chair of Jacksonville Mayor Lenny Curry's Nonprofit/Government Interface Sub-Committee.
Katie serves as a board member of the Wilson Foundation, a private family foundation; a board member of the Nonprofit Center for Northeast Florida; a board member of the North Florida Continuum of Care; a member of the program committee of LISC Jacksonville; a member of the Lift Jax steering committee and a member of the steering committee for Strategic Partnerships for the City of Jacksonville. Katie holds a bachelor's degree in psychology from Denison University.