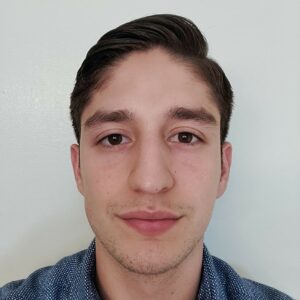 Carlos Mercado
(he/him)
Strategy Intern
Carlos Mercado is the Strategy Intern at Feedback Labs. He is responsible for helping Feedback Labs collaborators to encourage organizations to do a better job of listening and responding to feedback. He will collaborate with leaders in the field to scale rewards for organizations that have feedback practices.
Prior to Feedback Labs, Carlos worked as a social service participant at "Líderes Ciudadanos", where he implemented mentorship courses for students at a public junior high school located in Monterrey, Mexico about the culture of legality. He has also been the founder and organizer of the social project "Matemáticas Divertidas" where he implemented an innovative math course for students from 10 to 12 years at a low-income public school in order to boost students' mathematical skills.
Carlos is a senior at Instituto Tecnológico y de Estudios Superiores de Monterrey studying a major in Industrial Engineering with a minor in Systems Engineering. There, he has developed important skills, such as problem solving and collaboration.
In his spare time, Carlos enjoys playing/watching baseball, exercising, and spending some time with his family.