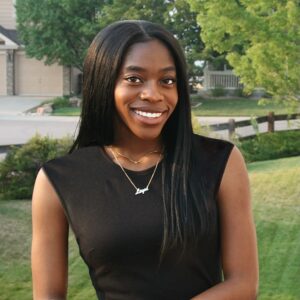 Berilee Moussata
(she/her)
Strategy Intern
Berilee Moussata is the Strategy Intern at Feedback Labs. She is responsible for helping Feedback Labs collaborators to encourage organizations to do a better job of listening and responding to feedback. She will collaborate with leaders in the field to scale rewards for organizations that have feedback practices. Berilee studied Public Health at the University of Colorado and is currently completing a postgraduate degree in Global Health.
She is passionate about global health policies that ensure underserved populations have access to adequate healthcare services to promote healthy living. She regularly participates in community engagement projects to build trust, connections, and collaborations between communities and research institutions. Berilee has contributed to numerous projects on disease control health programs throughout Latin America, the Caribbean, and Africa.
Previously, she served as a disease intervention specialist for a local health department in Colorado where she performed routine case investigations and fostered a data-driven culture by collaborating with team members to deliver easily accessible, strategic, and actionable data that fueled organizational decision-making and performance.
In her spare time, Berilee enjoys reading and traveling.