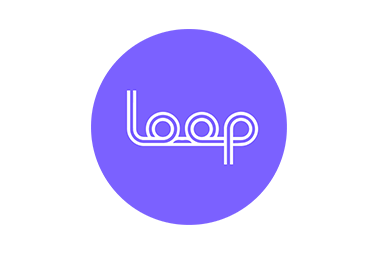 Talk to Loop is an independent voice for people receiving aid, which allows organisations to engage with and learn from the communities they serve.
Loop is low cost and manages data in an open, inclusive way on a platform where users  can analyse the feedback based on their interests and needs and can integrate it with feedback received through other methodologies.
Benchmarking, Comparative Analysis, Data Mapping, Portfolio level analysis, Remote collection (via webforms)
High tech: Smart phone/tablet apps, requires internet
Low tech: SMS, phone calls, radio, IVR
English, Spanish, French, Arabic, Multiple Languages
"Talk To Loop provides us with an opportunity to expand our reach while learning from the constituents we seek to serve."
Luchembe M.K Chilufya
Director, Alliance for Accountability Advocates Zambia (AAAZ)
"ODI's humanitarian team have been working with Loop to revolutionize accountability in the humanitarian sector. Will the international humanitarian system put words into action and invest seriously in system-wide independent accountability mechanisms?"
Sara Pantuliano
Chief Executive, ODI
"We will have more dynamic participation through the Loop platform."
Josephine Lascano
Executive Director, Balay Rehabilitation Centre, Philippines
"Loop training made me realise the existence of a unique way of reporting community issues without fear."
McJoel Kaunda
Social Accountability Advocate, Kitwe, Zambia
"Loop, if used widely by both aid agencies and beneficiaries, can potentially be the game changer for the sector."
Barbara Nöst
CEO , Zambian Governance Foundation for Civil Society
"Loop is relevant to upgrade our capacities in serving the most vulnerable and neglected communities."
Jazmin Jerusalem
Chair, Citizens Disaster Response Network, Philippines
"A critical component of the new era of locally led humanitarian action. Loop prioritises community feedback and independent reporting as the foundation to accountability and effectiveness."
Christina Bennett
CEO, Start Network
"Loop makes our accountability agenda and our feedback and response mechanism more efficient with faster transmission."
Rey Barnido
Executive Director, Duyog Marawi Inc., Philippines
Loop can help you in the following stages of your feedback journey:
Loop offers training, on-boarding and awareness-raising sessions to community members, M&E staff, and communications staff, as well as Sexual Exploitation, Abuse and Harassment (SEAH), Complaints, and call centre staff, so they can better understand how to integrate with Loop. We also support staff across disciplines in using Loop as part of their long-term, cross-project, and cross-donor projects. We can also support communications teams on how to integrate information.
Loop has been designed with users at the center: organisations as well as communities. 
We take onboard user requests for new languages, new input channels, improved filters for data analysis, and additional features, in our continual work to make Loop as useful as possible for all users.
Remote, multi language, multi channel: accessible through the Web, WhatsApp, Facebook Messenger, SMS, and voice (IVRR). 
Permanently available.
People can feedback and report in real time, anonymously.
People can hear replies or get referrals if they wish.
Data is displayed in real time in an anonymised aggregate way. Data is open source and can be accessed in many languages, and filtered based on individual/ organisation/ demographic (age, gender, ability)/ thematic/ project specific areas.
Based on specific filters you can download an excel, CSV file of the data with any identifying information removed. We are also working with some organisations on API integrations directly to other platforms.
Loop translates feedback and sends it back to the author and anyone involved in the feedback discussion, in their chosen language and input channel.
Feedback can easily be closed, directly, in real time.
Feedback which is not critical of an organisation, is open and available for people to upvote, reply to and engage with. Building open data, open dialogue and more systemic overviews of trends based on community experiences.

Feedback can be used to inform project design, course correction, and new funding applications.
Authors of feedback can hear directly from the organisation about how their feedback has resulted in changes: thus building trust.
Data on replies, level of engagement etc. of organisations can be analysed to look at an organisation's responsiveness to feedback.
The Loop platform gives a voice to unheard people, using existing phone and computer technology to allow people receiving aid to give feedback; safely, easily, and without having to be asked. 
People can use Loop online or on their phone using SMS. Loop is accessible in local languages, and it doesn't even depend on literacy: users can speak their stories using any phone through Loop's unique Interactive Voice Response and Reply (IVRR) technology.
Wherever they are, from the remotest rural communities to urban areas in crisis, anyone receiving aid can use Loop to tell their story and shape the services being provided.
Organisations providing aid benefit from Loop with the ability to access feedback data on an ongoing basis, so you can constantly improve what you do.
Method and Tech Requirements
Loop is designed to work on easily accessible, low cost, technology. Community users can give feedback by SMS or voice using basic mobile phones (no smartphone required), or can go online to give feedback on the web platform, or through Facebook Messenger, WhatsApp, and now Telegram (in Poland and Ukraine initially).
Loop technology allows users to give feedback and receive responses in their own language.
Organisations can access data, and respond to feedback about their organisation, online, using Loop's mobile-friendly platform.
No cost to community users or local civil society organisations. Please enquire about international organisation user costs.
Loop is currently available in the Philippines, Indonesia, Zambia, Somalia, Ukraine and Poland. Because it is a digital platform, anyone from anywhere can also use it to gather feedback via the web, WhatsApp, Telegram, Facebook messenger or Voice on an international toll number. They would need to engage using the existing 15 languages on the platform.
English, French, Spanish, Arabic, Bahasa Indonesia, Tagalog, Cebuano, Ukrainian, Polish, (Roma and Russian to come), Bemba, Nyanja, Tonga, Lozi. More to come or can be requested.
Partners
More than 600 organisations are currently using Loop around the world. 

To operate Loop in different countries we use a locally-hosted model. 

In Zambia

Loop is led by the Zambian Governance Foundation (ZGF) which hosts the Loop moderators, and the roll out is supported by Restless Development,  Transparency International, Alliance for Accountability Advocates Zambia, ChildLine/ HelpLine, YWCA, and Sistah Sistah, among others.

In the Philippines Loop is led by the Philippines Loop National Coordination Council (LNCC): representing seven large national networks and 40 CSOs.

In Somalia

CPD (Centre for Peace and Democracy) hosts and leads on the roll out of Loop.

In Indonesia

PREDIKT is Loop's host and owns and leads on the roll-out of Loop to meet identified gaps on behalf of MPBI (a network of Indonesian professionals working on Disaster Management across Indonesia), and other organisations/agencies.

Our Ukraine Regional Response is hosted by a Polish tech provider called Elite Crew, and works closely with organisations and agencies active in the region.
Featured on the Feedback Labs site