Madison McDaniel, Feedback Labs | June 3rd, 2022
---
Accurate messaging and communication play a large role in effectively closing the feedback loop. Language can easily become a barrier when not utilized properly in surveys or conversations, whether formal or informal. Respondents need to be able to interpret the questions being asked. Not only does this contribute to the better overall quality of data, but helps increase accessibility to and inclusivity of feedback. Language and accurate messaging with feedback are key to avoiding confusion and misinterpretation/misunderstanding within communities, especially across cultures and groups of people with different lived experiences or expectations. 
During the Spring semester of 2022, I've had the wonderful opportunity of being the Marketing and Communications intern at Feedback Labs. My experience thus far has provided me insight into the growing feedback field and the importance of disseminating messages and information effectively in order to benefit the communities we seek to serve. As a Communication Studies major and Writing minor, I am constantly learning about and trying to understand the best ways to communicate ideas or messages with different groups of people. My time with Feedback Labs has allowed me to capitalize on my studies and put them into practice. 
In the course of my internship, I had the chance to attend the Feedback+Summit in Jacksonville where organizations from around the world came together to discuss the importance of integrating feedback practices into their work. At the Summit, six organizations presented LabStorms, collaborative problem-solving sessions designed to help organizations tackle feedback-related challenges and share what's working well in their practice. There, I attended and took notes during Pace Center for Girls' LabStorm where the organization shared its framework and experience exploring several feedback challenges–the most pressing topic of conversation being the importance of communication and messaging. You can find a recap of the LabStorm that I had the honor of writing here. 
Pace Center for Girls seeks to improve academic and social services while applying a set of gender-responsive, trauma-informed, and strength-based prevention and early intervention practices. The organization understands the many challenges its girls face within the school system and aim to help through education, counseling, training, and advocacy work with the goal of helping Pace girls develop life skills that will prepare them for a better future. To ensure that this goal is met, Pace wants to provide its girls with the opportunity to give their opinion on the services they receive so that those services can be improved upon to maximize learning outcomes for the girls. However, during the LabStorm, participants discussed that in order to collect the most useful feedback that benefits both the organization and the girls, Pace needs to carefully consider the language and wording of the questions within their survey research. 
Interpretation is everything, and knowing the community you are working with is key to understanding how they may interpret certain questions. Pace girls come from various backgrounds with different cultures and lived experiences. These are factors that can play into each individual's interpretation of a survey question or even interactions with Pace staff. Avoiding a confusing lexicon can help deliver a better message with more clear intentions which in return ensures the organization will get the most accurate feedback. In conjunction with language, asking baseline questions can help gather an increased understanding of how certain questions are going to be received. For example, at the Pace LabStorm, a participant suggested that instead of asking whether or not the girls feel respected by staff, Pace should first ask a baseline question about what respect looks like for them to begin with. Benchmark questions like this create a conversation around what steps should be taken next and lead to a direct point of change. 
A fellow intern of mine, Renee Bellis, gave an insightful presentation during one of our team meetings about designing useful surveys. She presented an issue surrounding surveys called Social Desirability Bias. With this bias, people may approach a particular survey question based on how their answer will be viewed by others rather than answering truthfully. Renee continued to explain how the wording of questions is a way to combat this issue in order to garner the most truthful responses. She provided a perfect example of this bias: if someone was asked if they voted in the last election, they might answer that they did, even if that's not true, for fear of being perceived negatively. If this question is instead prefaced by stating that many people did not vote in the last question, this in a sense gives the respondent permission to answer honestly. Essentially, collecting honest and accurate feedback benefits from using the right language. 
Pace Center for Girls and Renee's survey design presentation offered great examples of how language and messaging can come into effect when communicating intentions with a specific community. As diversity grows throughout communities, so does the need for global awareness and a messaging that reflects that understanding. Taking my experience from my communications-related courses, my internship, and this LabStorm discussion, I see how organizations and the communities at the heart of their work need to figuratively speak the same language. The language and interpretation of certain messaging reflect the cultural norms of a community, and it's because of this that careful communication plays an essential role in closing the feedback loop. That being said, the role of language in the feedback field is essential to increasing diversity, equity, and inclusion within an organization and/or community. 
---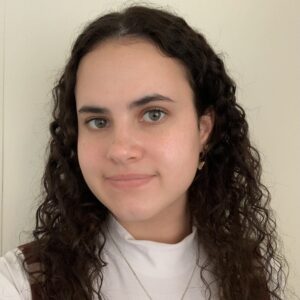 Madison McDaniel is the Marketing and Communications Intern at Feedback Labs. She is a student at Stockton University studying Communications with a concentration in Public Relations and Advertising and a minor in Writing. There, she works as a writing tutor aiding students in their writing-intensive courses. On campus, she participates in Coalition for Women and Literature club as well as intramural basketball.
She is passionate about challenging homophobia, racism, and sexism, amplifying the voices of marginalized communities, and promoting the importance of intersectionality.