---
If we had a spectrum of listening practices, what might the two opposite ends look like?
I feel like I've lived through both. On one hand, I've met people who actively listen with intention and openness, and on the other, I've worked under people who disdain listening. On the much less pleasant end, I had to serve mandatory military service in Singapore for two years before going to college – and I found that the military hierarchy was adverse to feedback loops. Providing feedback was mostly perceived as defiance and going through official feedback channels could bring accusations of jumping the chain of command, so the power dynamics are vastly stacked against the conscripted enlistees at the bottom of the hierarchy. This created an effective fighting force – feedback loops take time to implement – but were often taken to extremes. For me and my fellow enlistees, this lack of listening created disillusionment with the contribution of mandatory conscription to our country.
One particularly illustrative example comes to mind. An officer was teaching my group of about 30 enlistees about one of the tasks we were expected to do out in the field. He repeatedly emphasized how he had taken the effort to make the session more interactive and 'fun' for us. However, as it became clear that some enlistees were struggling to understand the concept, he simply repeated the same explanations, assuming that it was a matter of them not listening the first time around. We explained we were listening and gave feedback on what we found confusing, but he didn't seem to hear us. As the confusion piled up among enlistees, the officer became angry and accused everyone of being ungrateful for his efforts to make the session more interactive. As the session was on a Friday evening, these delays caused by this confusion led to us leaving to go home for the weekend at 9 pm without any dinner, which the officer asserted was our fault. Many enlistees simply switched to pretending to understand his explanations, and the task became just another thing we were forced to do rather than something we actually saw the value of.
Of course, things weren't uniformly bad throughout my military experience. It was never the case that military commanders were all tone-deaf and uncaring for the people under them – for a year, I worked under an Army Captain who remains one of the best leaders I have ever met, actively seeking to understand our needs to lead us better. However, the point is that no one was ever obligated, incentivized, or encouraged to even think about soliciting feedback from the people below them in the hierarchy. It was always a matter of individual initiative. Since the people who commanded us as enlistees were also rarely listened to by the people above them, the norm of giving orders rather than collaborating became entrenched within the military as a whole.
On the other end of the spectrum, I've been a peer counselor at NYU Abu Dhabi (NYUAD) for three semesters now. I've been developing the skills required for deep, active listening, and seen for myself just how powerful it can be in helping students process the emotions they're feeling – even when I never have the ability to solve the problems my peers bring into our peer counselor sessions. A lot of people assume I'm something of a personal life consultant, giving solutions to whatever problems students have, but the truth is that most of the value of our peer counseling sessions is simply providing a listening ear. That, to me, is the power of deep listening on an individual level. In some ways, this actually feels easier to do at NYUAD – with over 115 nationalities represented among about 1600 students, it's harder for me to subconsciously generalize about any one student and what they're going through.
How does all this apply to the feedback field? Should we work towards instituting peer counselors everywhere? That would undoubtedly lead to major boosts in mental health worldwide. However, the truth is we don't need to go to such an extreme approach. Personally, I find that inadequate listening practices anywhere often stem from one fundamental assumption: that we can easily make generalizable statements about an entire group or community. Whether or not we're aware that we're making this assumption, it's hard to see the purpose of listening if one believes they already know enough about the people they're interacting with. My officers in the army believed that enlistees were mostly similar, and rarely had a reason to see us as individuals.
Sometimes nonprofits and funders make the same mistake, assuming that the people they serve have a standard set of needs that they as a service-provider or funder already know how to meet. To change that, we don't need a small group of dedicated individuals listening deeply as peer counselors. We need a sector-wide improvement in listening practices, with an immense number of organizations committing to reflect on and continuously improve their ability to listen. We need organizations everywhere to recognize that, at their core, they are working with individual human beings.
Think of the listening 'heroes' in your life – the individuals, organizations, and institutions that listen well, and listen deeply to you on a personal level. Most likely, they are few and far between, shining beacons in an often-uncaring world. My mind immediately goes to that Army Captain who listened to me deeply. In an ideal world, everyone around us would be a hero in that sense, and maybe we should be aiming for that in the very long term. For now, though, what we most urgently need is not a small group of very dedicated heroes. What we need is a widespread normalization of organizations and institutions making more of an effort in collecting feedback from the communities they serve and responding to their needs.
We need a system-wide effort to keep improving. That, to me, is the scale of impact that we're aiming to achieve at Feedback Labs – and I've deeply enjoyed contributing to and learning from the journey to that goal so far.
---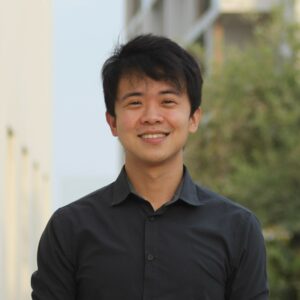 Zhong Chen Tan (he/him), known by many simply as Zack, is a rising junior at New York University Abu Dhabi. Zack was our Summer 2021 Strategy Intern and worked closely with the Irritants and the Feedback Incentive Learning Group to explore ways of strengthening incentives for nonprofits and funders to listen well to their constituents. He also worked to consolidate, analyze, and disseminate the insights gained from these groups so far. As a Social Research and Public Policy major who believes strongly in the value of the ethnographic method in empowering communities, Feedback Labs' ethos appeals strongly to him. He has done coursework in public health, development studies, and humanitarian aid, impressing upon him the necessity of combining good intentions with deep listening and feedback loops. His on-campus role as a peer counselor with the Health Promotion Office also showed him the impactful nature of active listening. Previously, he was an Innovations Intern with Catalyst 2030 and a UN Online Volunteer with various UN agencies, giving him insight into how social impact work worldwide could be enhanced with effective feedback loops. In his spare time, Zack loves to run, do parkour, travel, read, and learn languages. He is currently fluent in English and Mandarin and is working to improve his intermediate-level Arabic (MSA), French, Spanish, and Korean.