Elizabeth O'Malley | November 11, 2020
---
What happens when youth facing homelessness have a seat at the table of a nonprofit that serves them? What changes when they see their voices and opinions reflected in every part of the nonprofit's mission, vision and values? In Washington state, one organization found out when they started listening.
YouthCare, a refuge for youth experiencing homelessness in Seattle, WA, listened to the voices of people at every level of their operations when they created their new strategic plan. YouthCare organized focus groups with staff, board directors, and the young adults who use their services to discuss the meaning and purpose of their work. Ultimately, what they heard from their clients helped them articulate a new mission statement, vision and values. Empowerment and collaboration are centered among YouthCare's newly adopted values, and YouthCare's strategic shift highlights how important listening to the youth they serve is: "their voice was a crucial part of developing these new statements to guide our work."
Listening to the voices of the young people YouthCare seeks to serve is exactly the type of feedback practice we know results in better outcomes, enhanced equity, and client empowerment. Nonprofits across the country are adopting feedback practices like YouthCare's to better support the people they serve.
To celebrate their work, YouthCare and 6,700 of their nonprofit peers have participated in How We Listen. This short self-assessment invites nonprofits to reflect on and share their listening and feedback practices on their GuideStar by Candid and Charity Navigator profiles.
The results of How We Listen so far have shown us that thousands of nonprofits across the US are listening in meaningful ways to the people they serve. They are using feedback to strengthen relationships with the people they serve, to identify bright spots and enhance positive service experiences, and to inform the development of new programs and projects.
Take, for example, Millennial Action Project in Washington, D.C. that works towards greater bipartisanship in American politics. Learning from participant feedback on their Red & Blue Dialogues, they adjusted the format of the event to better facilitate peer-to-peer conversations between constituents and legislators. Senior Care Volunteer Network (SCVN), a nonprofit in Illinois, heard from seniors they serve that their services helped them feel less isolated and depressed during the COVID-19 pandemic. To build on that positive impact, SCVN has increased interactions for seniors with friendly calls, an enhanced birthday bag delivery program, and more group video calls. Another example of great feedback work is Veterans Healing Farm, a nonprofit in North Carolina that heard from veterans that they wanted to experience the entire growing season, from seed to harvest. In response to this feedback, Veterans Healing Farm introduced a 21-week course to replace their shorter 10-week courses.
As members of the Feedback Labs community, we know that you share the commitment to listening – and responding – to the people you seek to serve that these incredible nonprofits have demonstrated. We also know that right now funders are more focused on listening than ever before. Leading foundations and grantmakers are among the 785 organizations that signed the Council of Foundations' COVID-19 Pledge. A key element of the pledge is a commitment to listening to partners and communities to inform funders' pandemic response.
Filling out How We Listen is a simple and rewarding way to show funders that you are listening to the people you serve.
Are you ready to join your peers in sharing your feedback practice? Do you want to strengthen your GuideStar by Candid and Charity Navigator profiles? If you are a US-based nonprofit, go to www.guidestar.org/update and update the How We Listen section. By completing the short self-reflection, you will build your nonprofit profile and gain resources to assist you in your feedback journey. And even better, you will join the community of visionary nonprofits that put client voice first.
---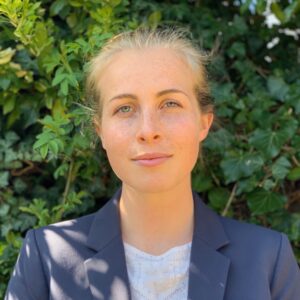 Elizabeth assists in strengthening incentives that encourage more robust feedback loops as the strategy and fundraising intern for Autumn 2020. Elizabeth became passionate about challenging inequality through representation and dialogue while immersed in rural Ecuador as a Global Citizen Year fellow. She later developed this passion as a Hamel Scholar at the University of New Hampshire studying Economics and International Affairs. During her undergraduate studies, Elizabeth engaged frequently with the UNH Entrepreneurship Center where she developed an app prototype that aims to increase voter participation and representative accountability through transparent opt-in polling on individual congressional bills. Elizabeth is now a graduate student of Global Development at the University of Copenhagen with aspirations to apply her interests in innovation and listening to secure safer and more inclusive communities. In her spare time, Elizabeth can be found in the pottery studio, at the bouldering wall or out gardening.