---
Factory auditing and compliance have become increasingly common across the world, and yet a major portion of the handcraft industry remains untouched. That's because as much as 60% of garment production worldwide is produced inside worker's homes or informal workshops. This home-based work is present in many layers of the supply chain, is largely unregulated, and is difficult to track.
In order to ensure that craft products are produced ethically every step of the way, Nest created the first-ever set of universally applicable Ethical Compliance Standards for decentralized supply chains in the unregulated informal economy. The program stands to revolutionize the industry by making homework a safe and viable option.
As part of the compliance program, Nest interviews workers in their homes and conducts a Worker Well-being survey. These methods help them collect rich and useful data, but can be slow because they are conducted on-site with a dispersed working populations.
As Nest looks to scale the successes of their program across the handcraft industry, they turned to LabStorm attendees for ways to integrate technology for scalable feedback.
Here are the main takeaways from the discussion.
Establish trust first. In order to get honest and useful feedback at scale, Nest must gain homeworkers' trust. This is especially true when it comes to mobile surveys – after all, people only respond to survey questions if they believe their comments will actually make a difference. Nest should consider starting with a lengthy in-person baseline assessment for each homeworker in their random sampling of beneficiaries. Afterward, Nest can build trust through ongoing mobile micro-surveys that demonstrate Nest is continually improving based on data and feedback from the in-person visit. Alternatively, homeworkers could fill out a self-assessment (similar to previous LabStorm presenter Poverty Stoplight's) after the initial home visit. That way, workers will be empowered to participate in their own audit process and share their perceptions, giving them a piece of ownership in the project.
Scaling isn't just about tech – it's about people, too. To maintain high-quality in-person audits across a dispersed global trade, Nest must train an auditor workforce. LabStorm attendees emphasized the importance of using local auditing resources to create trust with homeworkers. Nest is considering training pre-existing auditing companies worldwide in the Nest standards, rather than creating their own workforce of auditors. This training model ensures a high quality of audit data from experienced auditors, but also allows Nest to scale their program more easily by using pre-existing auditors.
Follow up on workers' feedback. In order to keep workers engaged as the program scales, Nest should consider ways to close the feedback loop opened during the initial baseline worker interviews. One way to do that is to share the overall results from each micro-survey with the workers. During a micro-survey, workers would have the opportunity to reflect on changes that result from Nest's program and see how, over time, program implementation changes based on their input. This follow-up would further incentivize workers to provide continued feedback, because they could be confident that Nest is in fact listening. Additionally, Nest can use a simple Likert scale to track homeworkers perception of change as as result of the Nest program in order to see if homeworkers perceive Nest's impact.
This LabStorm reminded us of the importance of trust in data collection. Do you have expertise on mobile surveying or auditing? Please leave a comment below or email us at [email protected].
---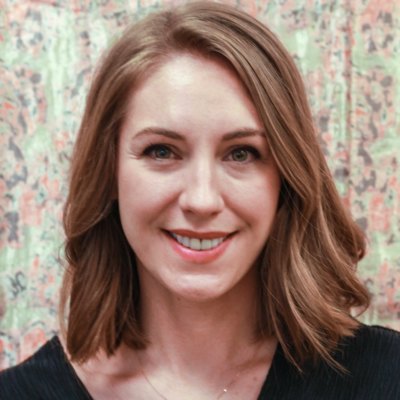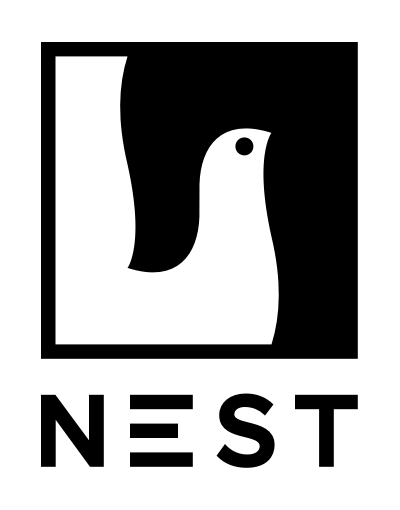 Lindsey is Nest's Director of Institutional Giving & Impact where she leads a growing portfolio of institutional funders and manages Nest's strategy for impact measurement. Lindsey brings a decade of experience in nonprofit management and organizational capacity building to the Nest team with expertise in nonprofit governance, process improvement, financial accountability, and social impact reporting frameworks. Previously, Lindsey led CSR engagement for a nonprofit in Russia and was part of the leadership at Charity Navigator where she developed an improved methodology for evaluating financial health and nonprofit effectiveness. Lindsey has consulted for Intentional Futures and GLG Social Impact working with high-performing NGOs and social impact leaders on evaluation frameworks, industry trends, and organizational growth strategies.
Lindsey holds an M.A. in International Development and a B.A. in Communications from Duquesne University, with certifications in Intercultural Relations from Duquesne and Program Strategy and Evaluation from Stanford University. She serves on the boards of The Ihangane Project and the Mary J. Heerdt Charitable Trust and is a member of NYC Sustained Global Impact Community of Practice and Women Investing for a Sustainable Economy (WISE-NYC). When she's not building logic models or writing proposals, Lindsey enjoys ceramics, amigurumi, and is an amateur vintner.