---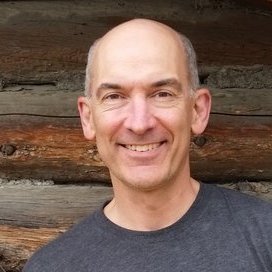 We are pleased to announce the appointment of Brad Dudding as Senior Fellow at Feedback Labs. He will join us one day per week for a period of six months, while maintaining his "day job" as Chief Impact Officer of Center for Employment Opportunities (CEO) in New York City.
Brad brings 25 years of frontline experience in the nonprofit sector, as well as in city and state government, to Feedback Labs. During that time, he has been a leader in the rapidly growing feedback movement. In 2015, he implemented a comprehensive constituent feedback system to listen and respond to participants in NYC. The system is now operating in all 20 CEO site locations and has resulted in several program improvements. He has also been a substantial contributor to the LEAP Ambassador community, which recently released the 2.0 version of the Performance Imperative that includes new feedback principles that Brad helped to develop.
Brad's work reflects CEO's leadership as an organization that has effectively linked its mission to sustained performance. Over the last fifteen years CEO has developed a robust internal monitoring system to manage to outcomes while pursuing external evaluations to verify program impact. In recent years the organization has embraced the third rail of measurement – constituent feedback – by establishing multiple listening channels to better understand and respond to the needs of participants as they return home after incarceration.
Over the past four years, over 400 organizations worldwide have participated in Feedback Labs Summits, LabStorms, Collaborative Research Projects, and catalytic experiments, advisory work, and training courses. The community has discussed how feedback is the Right, Smart, Feasible, and Powerful Thing to Do.
This year, the feedback community is asking how Feedback can be the Expected Thing to Do – how it can become the norm across the aid, philanthropy, government, and even impact investing sectors. During his fellowship, Brad will help the Labs – and the community as a whole – explore the answers to that question.
Please join us in welcoming Brad to the Feedback Labs family for the coming months!
Dennis Whittle and the Feedback Labs Team