Published 7/24/2015
Author: Renee Ho
As a patient, I'm told to see my physician once a year for a basic check-up. Usually, nothing is wrong but it's always good to go.
I tell her how I'm doing; she asks about my lifestyle. I have my heart rate and blood pressure examined; sometimes a few laboratory tests are ordered. It's all mainly preventative to make sure things are going okay.
My check-up provides an opportunity for my physician to catch something before it's too late. If and when I'm diagnosed with something, I might go in for more frequent monitoring.
My doctor wants to make sure everything is on track— she asks me how I'm doing, checks for side effects, adjusts the type or dosage of my medication, and might even refer me to a specialist. She basically does everything in her power to make sure I'm getting better.
Sometimes I think project monitoring and evaluation is like this.
A project implementer– in the aid and philanthropy world–is like a family doctor who has to listen to and regularly monitor her patient. A lot of stuff happens in a patient's life that can require constant adjustments. And every patient is unique.
At least this is what I think project implementers should be like.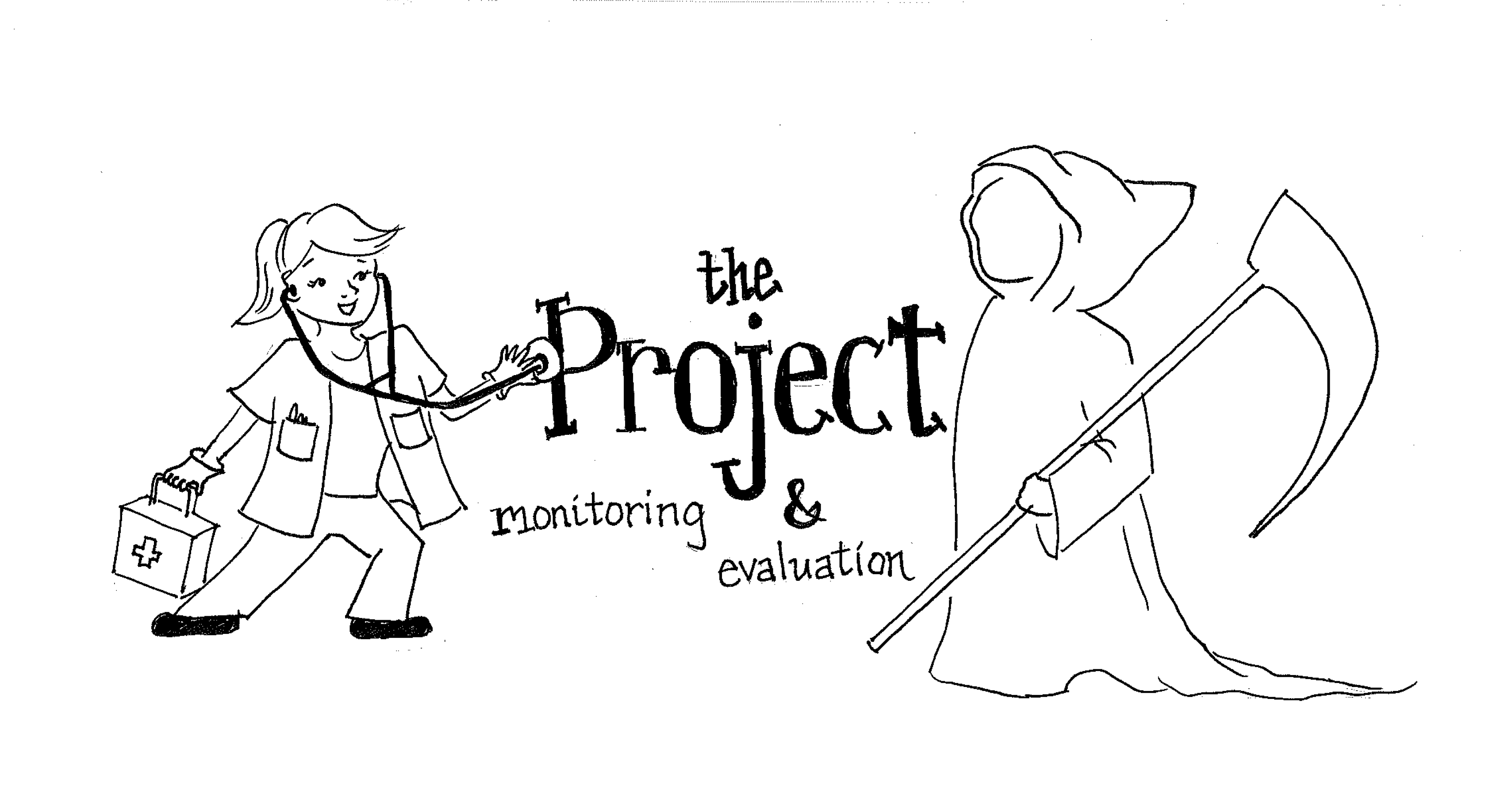 The reality is that many project implementers aren't like this. Instead of monitoring the patient and her symptoms, they focus on evaluation– usually long after the patient has become morbidly sick.
In aid and philanthropy, someone (typically from afar) designs a project and another person implements it. Then, yet a third person– the external evaluator– is hired to determine if project worked or not.
This evaluator is like a coroner or medical examiner. She visits the scene of a crime and, in a very self-satisfied way, exclaims, "Yup! She's dead!"
Imagine if this were how medicine worked.
Imagine if your family physician saw you once for 22 minutes (the U.S. average), impatiently called "NEXT!" toward the waiting room, and the next person who paid you a visit were the coroner– for your autopsy.
Credit for this fantastic analogy goes to Jean-Louis Sarbib, Development Gateway